Students Recognized at Regional Singing Competition
Nov. 9, 2018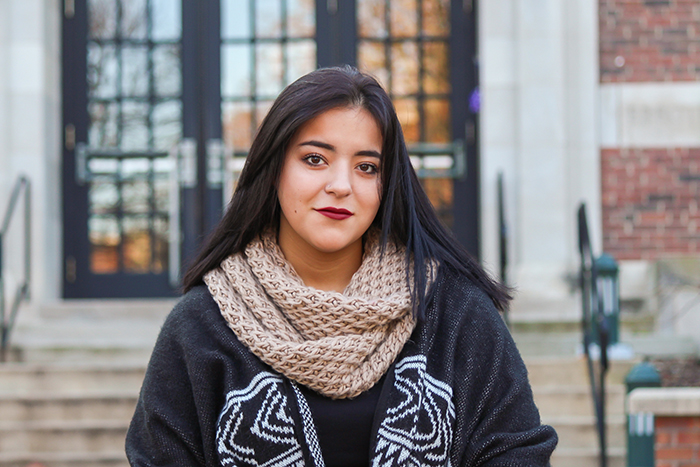 BLOOMINGTON, Ill. — Thirteen Illinois Wesleyan University students competed at the Central Region National Association of Teachers of Singing (NATS) annual competition and conference at Southern Illinois University Edwardsville in October.
Dedicated to promoting vocal education and research, NATS celebrates the art of singing through a series of competitions and programs that are designed to showcase talented singers and performers. IWU's student chapter of the NATS organization, provided funding for 13 students and their accompanists to attend the regional conference.
"This conference is such a great opportunity for students in the Midwest region, as well as other teachers and professionals in our desired field," said student participant Crystal Muro '19 (Itasca, Illinois) a vocal performance major. "We are able to see how our education here at Illinois Wesleyan is preparing us in similar ways to other students and find new techniques or ways of thinking that we can apply to our own study."
Additional IWU participants included both music and non-music majors: Spencer Burbach '21 (Edwardsville, Illinois), Alicia Cherry '21 (Arlington Heights, Illinois), Phillip Duda '19 (Barrington, Illinois), Maddie Hanrahan '21 (Brookfield, Illinois), Ruth Reding Hoffart '20 (Oregon City, Oregon), Cameron Kidd '22 (Schaumburg, Illinois), Shannon Lynch '19 (Homewood, Illinois), Lyndsey Notaro '20 (Hinsdale, Illinois), Arianna Perroots '22 (Las Vegas), Kelly Riordan '19 (Westchester, Illinois), Stephanie Rudi '19 (Palatine, Illinois) and Elisabeth Williams '20 (Mercer Island, Washington).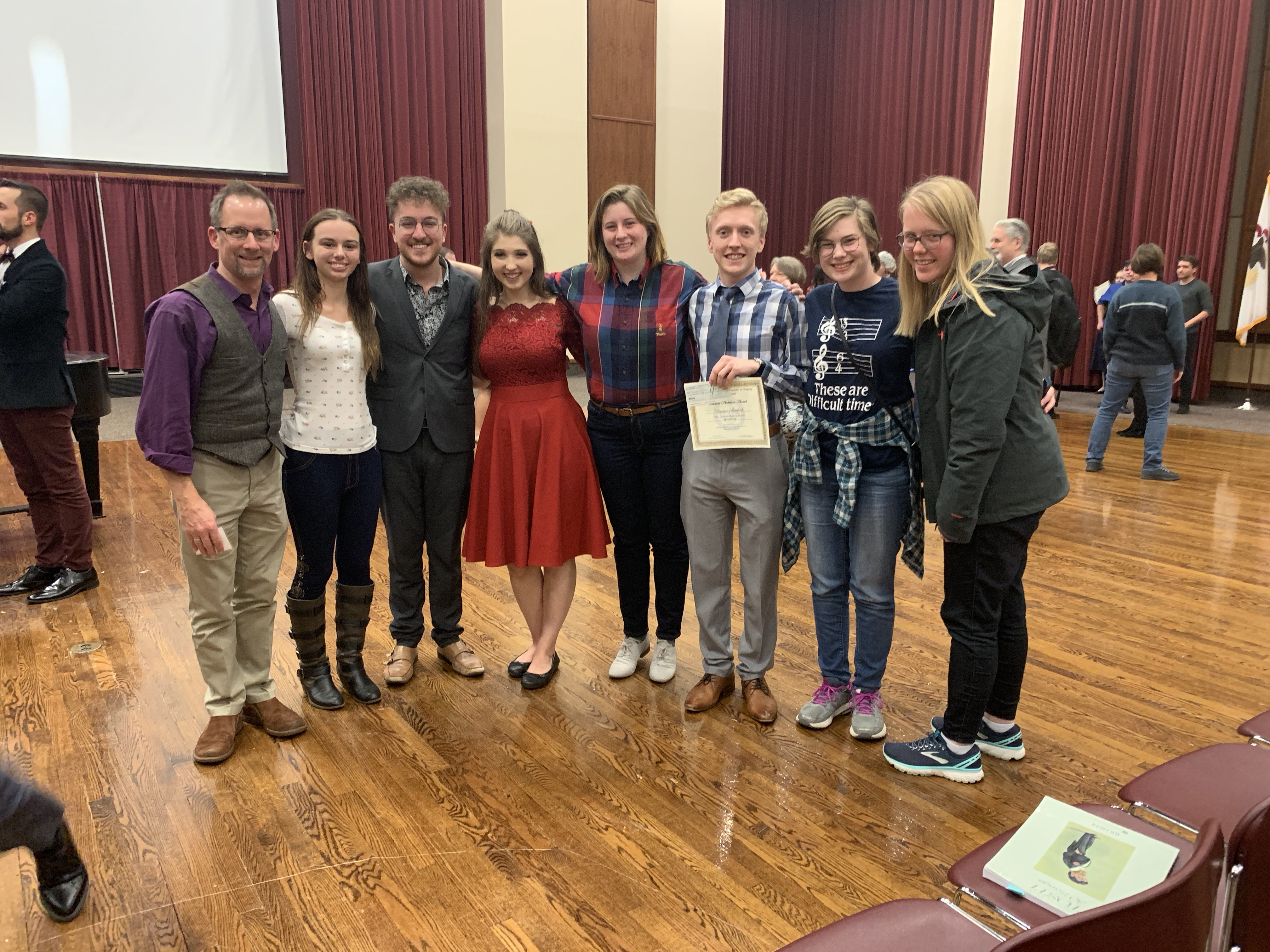 In addition to participating in different activities ranging from lectures on pedagogical topics to observing masterclasses, students participated in the competition portion of the conference.
Competing against students of their own age, participants were judged by a panel of teachers and coaches from surrounding colleges who provided feedback on their performances, which allowed students to gain "real life experience auditioning for a panel of judges," Muro said.
Eight of the participants — Burbach, Duda, Hanrahan, Kidd, Muro, Notaro, Riordan and Williams — advanced to the semifinal round. Several students were also recognized for their performances. Muro earned first place in the Upper College Women division, followed by Riordan, who was awarded second place. Riordan also received an honorable mention for her poster presentation on Baroque Gesture. Burbach earned second place in the Lower College Men division. Duda and Hanrahan received honorable mentions in the Upper College Men and Lower College Women divisions, respectively.
From competing, to listening to the work of their counterparts, to networking, Muro said the conference allowed students to apply what they have been studying in a professional setting.
"At the end of the conference, everyone is really excited to get back to campus to apply all of the new information we obtained," Muro said.
By Vi Kakares '20