Student Wins Mini-Grant to Support Bloom Community School
March 30, 2018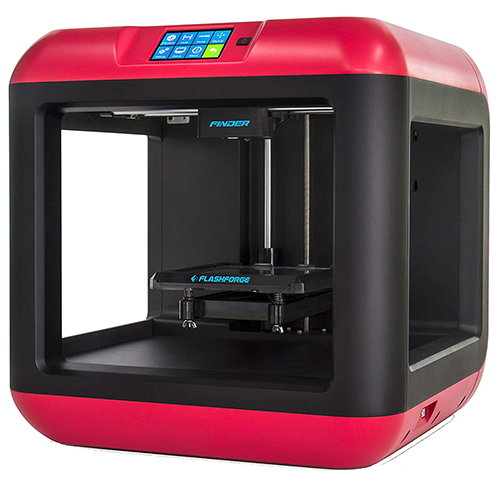 BLOOMINGTON, Ill.— Illinois Wesleyan University student Josie Blumberg '19 is the winner of a $500 mini-grant that will continue to support Bloom Community School's efforts in providing students with an innovative education.
As a student in the course "Grant Writing," Blumberg and each of her classmates completed a "mini-grant" application on behalf of a community partner. Thirteen students applied for the $500 grant funded by IWU's Action Research Center and presented to a panel of judges, who ultimately chose to fund Blumberg's proposal. The funds will allow Bloom Community School, an elementary school in Bloomington, to purchase a 3-D printer.
"I was honestly ecstatic to hear that I had won," said Blumberg, an international studies major and economics minor. "I want to work supporting nonprofits that work abroad and knew that having experience writing and winning a grant was going to be something that I wanted on my resume."
The 3-D printer supports Bloom's education model and expansion into STEAM (Science, Technology, Engineering, Arts and Math) curriculum, "an education that strengthens knowledge in all areas to allow the children to be well-rounded," according to Blumberg. She said the printer will encourage students to develop problem solving skills and think about innovative solutions to problems facing their communities.
"3-D printing is important because it truly is revolutionizing education," Blumberg said. "The students will receive an education that ensures that they not only have a strong understanding of the STEM field, but also of the arts."
Adjunct instructor of sociology Holly Ambuehl – who teaches the "Grant Writing" course – agreed. She said "students at Bloom will benefit from their school's efforts to stay on the forefront of modern technology," and hopes that other local schools will be able to replicate similar opportunities.
"I know all of our local schools would agree that experiential learning is a well-established, powerful teaching tool, and all share an interest in developing additional STEAM learning pathways," Ambuehl said.
Experiential, or hands-on, learning combined with the 3-D printer, "allows Bloom Community School to be an 'innovator of best practices,'" according to Blumberg. "This means that they are able to test and determine the best curriculums and methods of teaching that will help children to best succeed in the environment they are growing up in."
Not only will the grant continue to help children succeed, Ambuehl said one of the strongest and most appealing aspects of Blumberg's proposal was the sustainability plan, in which the school intends to sell products that students make with the printer on Etsy.com, which is an e-commerce website focused on handmade or vintage items and supplies. Ambuehl said the revenue generated from these sales will allow the school to purchase replacement parts or additional printers and "provide a learning opportunity in small business enterprise."
"All of the grant writing students work really hard and pour their hearts into writing proposals on behalf of our partner agencies, and I am proud of Josie and all of her fellow students," Ambuehl said.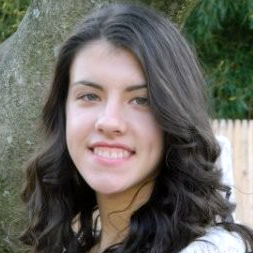 Blumberg's efforts to identify a need in the community and work alongside a local organization to propose a solution, show just how the grant writing course "is anchored in the real world. The grants students write are not just academic exercises. They are writing real grants with real dollars at stake," Ambuehl said.
From working with real grants and real dollars, this course is one that teaches students skills that are valuable in many professions, according to Ambuehl. These skills range from inter-personal skills, to communication skills, to budgeting, planning and learning fundraising methods, as students "develop an understanding of how local leaders decide to invest resources and solve problems."
"My hope is that students look back on this course as one that prepared them well to begin their careers, and that their improved understanding of how the public, nonprofit, philanthropic and private sectors interact with and depend upon one another, helps develop their worldview," Ambuehl said.
Blumberg, who has multiple experiences abroad and has worked with nonprofits within the development departments, said the skills she acquired from this course are ones that she has already put to use. As the volunteer for a nonprofit that works in the U.S. and Ghana on youth empowerment, Blumberg serves as the head of communications and manages the organization's social media platforms. She said that this position constantly requires her "tell the story of the organization," and communicate the organization's mission in a concise way, which are skills that she learned in the grant-writing course.
"I hope to continue to use these skills in the future by working within the development and program departments of nonprofits that build the capacity of international nonprofits engaged in peacebuilding," Blumberg said.
The president of the German Club, and member of the International Honors Society, Blumberg is also a Peace Fellow on Campus. She studied abroad in Germany during her freshman year and is going to South Africa this May Term to study post-conflict reconstruction within the context of the contemporary politics of South Africa.
She hopes to work in the nonprofit sector before receiving a masters degree in monitoring and evaluation of programs, in order to work for an international organization, such as the United Nations Development Program, which has different programs that support nonprofits overseas.
By Vi Kakares '20