Priess '93 Focuses on Attempts to Remove Former U.S. Presidents in New Book
Oct. 18, 2018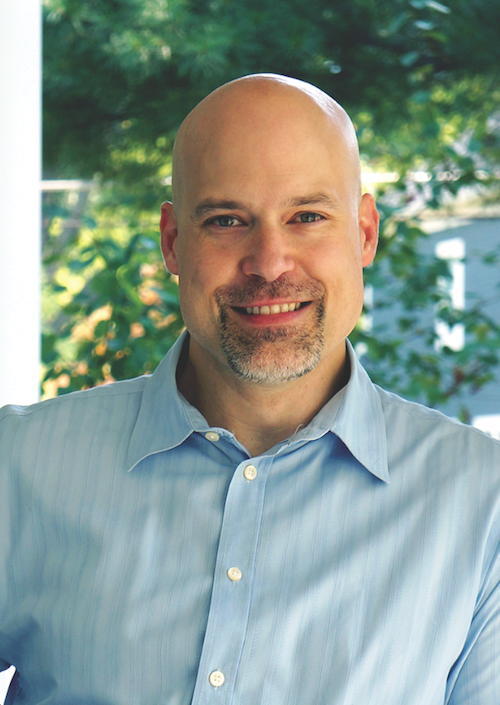 BLOOMINGTON, Ill. — Drawing upon his experience working with U.S. presidents as a former CIA intelligence officer, Illinois Wesleyan University alum David Priess '93 has authored a new book focusing on past attempts to disempower the President of the United States.
Scheduled for a Nov. 13 release, How to Get Rid of a President: History's Guide to Removing Unpopular, Unable, or Unfit Chief Executives offers a glimpse into the backroom ways that past presidents have been undermined, impeached, betrayed, and even assassinated amidst political intrigue.
In his new book, Priess attempts to provide a dark, humorous take on the morbid topics that surround political intrigue in an effort to offer context for current political turmoil. Though the U.S. Constitution has limits designed to keep the president in check, Priess' book argues that the way in which historical figures and groups have resorted to more underhanded means might be more telling of how our democracy functions.
As a former CIA intelligence officer, manager and daily intelligence briefer, Priess interacted regularly with former presidents Bill Clinton and George W. Bush. One of his duties during their administrations was to write key sections of the President's Daily Brief (PDB), a document summarizing highly classified intelligence reports, which Priess expanded upon in his 2016 book The President's Book of Secrets: The Untold Story of Intelligence Briefings to America's Presidents .
In addition, Priess gave daily briefings to FBI Director Robert Mueller and Attorney General John Ashcroft during his time with the CIA. Since leaving government office, Priess has offered political commentary in the Washington Post, Foreign Affairs, Foreign Policy, Lawfare, Politico, War on the Rocks, The Cipher Brief, Skeptic and the Houston Chronicle. He has appeared as a national security and political commentator on multiple CNN, MSNBC, Fox News, NPR and BBC programs.
Priess taught political science classes at Duke University, George Washington University and George Mason University, before taking on the role of director of analytic services for a Virginia-based consulting firm that offers mentoring and consulting to the intelligence community in public and private sectors.
Priess graduated with a political science degree from Illinois Wesleyan University in 1993, before earning a master's and Ph.D. in political science from Duke. He is currently a Visiting Fellow at the National Security Institute of George Mason University.
By Rachel McCarthy '21