Plunkett '21 Awarded Phi Kappa Phi Study Abroad Grant
Dec. 5, 2018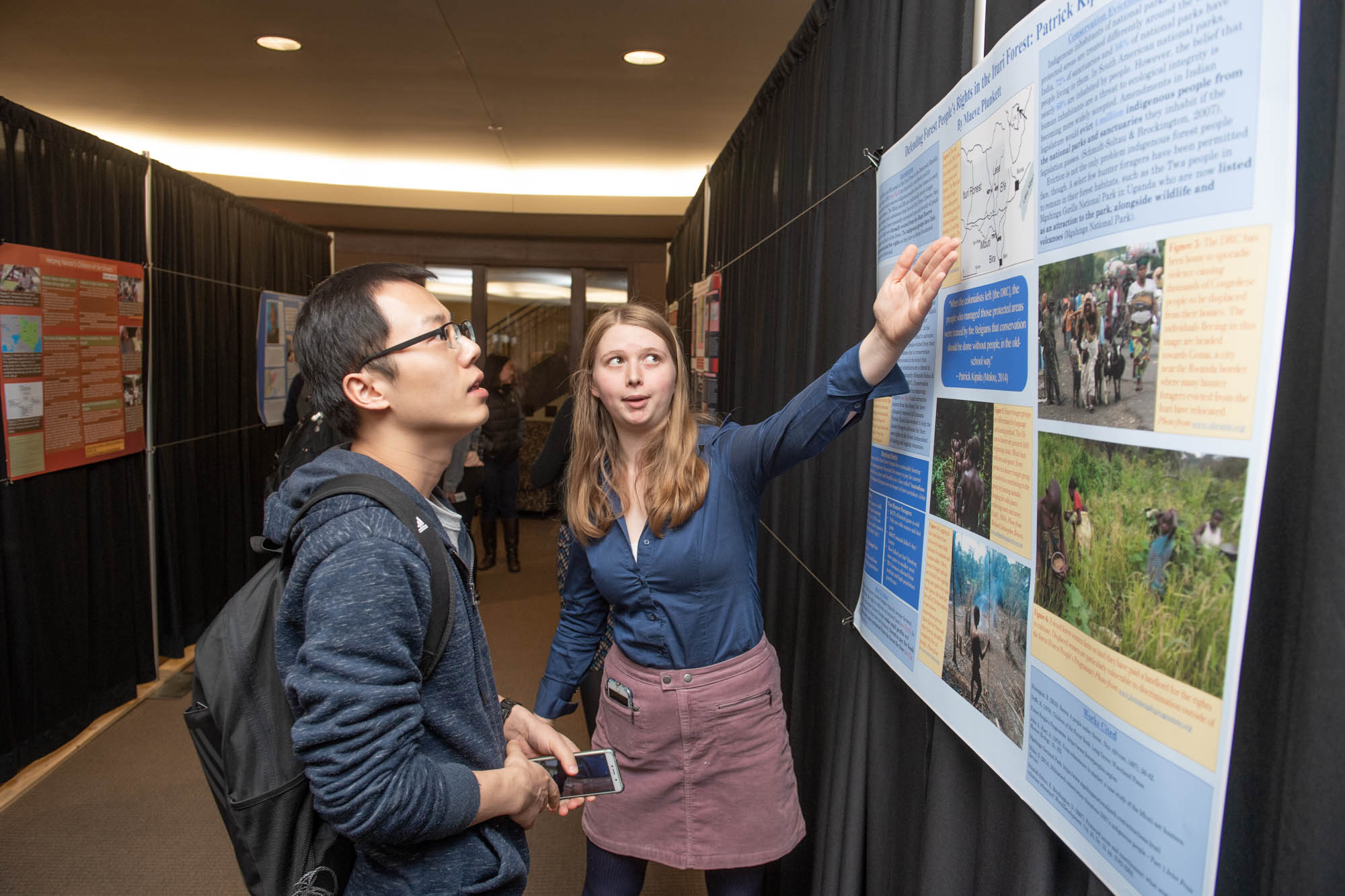 BLOOMINGTON, Ill. — Illinois Wesleyan University German and international studies double major Maeve Plunkett '21 (Glenview, Illinois) has been awarded a $1,000 Study Abroad Grant from The Honor Society of Phi Kappa Phi – the nation's oldest and most selective collegiate honor society for all academic disciplines – to support her semester study in Rabat, Morocco. Plunkett is one of 25 students nationwide to receive the award.
The grants are designed to support undergraduate students, including both members and nonmembers from campuses that have Phi Kappa Phi chapters, as they seek expanded knowledge and experience in their academic fields by studying abroad.
"The Phi Kappa Phi scholarship grant reflects the importance of studying abroad to gain new perspectives," Plunkett said. "I'm studying development with my international studies major, and the opportunity to study in a developing country could not be matched in a classroom."
The selection process for a study abroad grant is based on the applicant's academic achievement, campus and community service, relation of travel to academic preparation and career goals, a personal statement, letters of recommendation, and acceptance into a study abroad program.
Plunkett will spend the Spring 2019 semester as part of an SIT Study Abroad program, titled "Migration and Transnational Identity," where she will learn about Morocco's rich history of migration, participate in an internship and learn the native language.
"It will definitely be a challenging experience as I currently know about three phrases in Arabic, but I'm really looking forward to meeting obstacles as they come and finding creative ways to get by," Plunkett said.
She said the program focuses on experiential field-based learning, which will allow her to engage with people in the country and directly observe what is happening there. She will also live with a host family, which will allow for further immersion in the culture.
"I'm really excited to push myself out of my normal context here in Illinois and witness firsthand how people live in another part of the world," Plunkett said.
Established in 2001, the Study Abroad Grant Program has awarded more than $800,000 to undergraduate students. The grants are part of the Society's robust portfolio of award programs, which give nearly $1 million each year to outstanding students and members through graduate and dissertation fellowships, funding for post-baccalaureate development, and grants for local, national and international literacy initiatives.
By Vi Kakares '20