Mendez-Carbajo Takes on New Opportunities in Economics
Oct. 23, 2018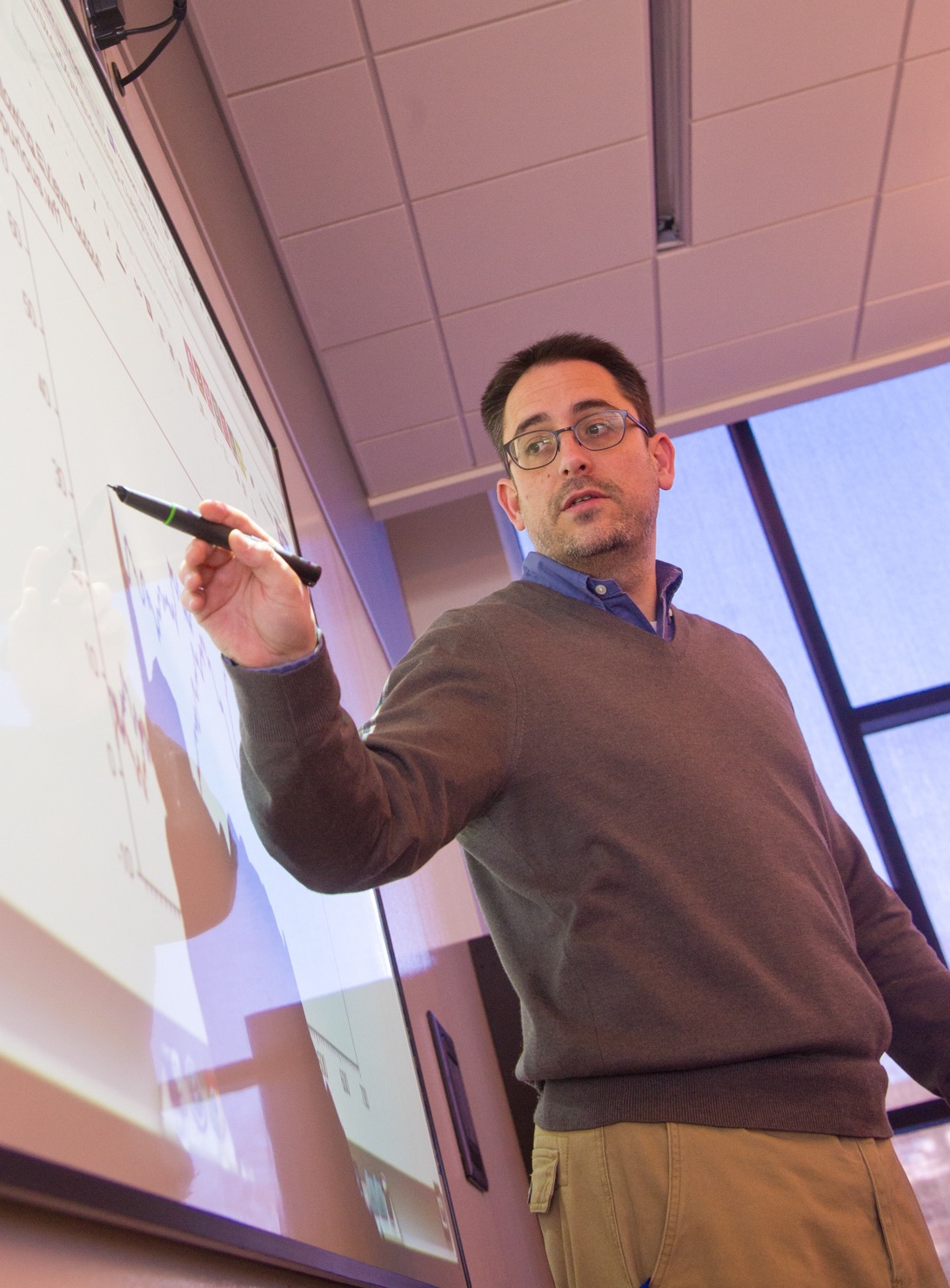 BLOOMINGTON, Ill. — Professor of Economics Diego Mendez-Carbajo has been appointed Chair of the Research Committee of the National Association of Economic Educators (NAEE), one of the nation's leading organizations in its field.
Starting in January 2019, Mendez-Carbajo will take charge of organizing some of the largest research conferences for economists and educators, including annual meetings for the American Economic Association and the Council for Economic Education. He will also help shape the organization's long-term vision by advising the Executive Committee on existing and future economic education research opportunities for NAEE members.
"I am very excited about the opportunity to work more closely with instructors and researchers interested in discovering new and better ways of teaching," said Mendez-Carbajo, who is currently Chair of the Council for Excellence in Teaching and Learning at Illinois Wesleyan University.
Mendez-Carbajo has also been invited to serve as Associate Editor for The American Economist , published by the Academic Honors Society in Economics, Omicron Delta Epsilon. Since 1960, this academic journal has published original research and review articles from all schools of economic thought, which Mendez-Carbajo will review in collaboration with the Chief Editor.
Furthermore, Mendez-Carbajo has accepted an invitation from the University of Delaware for a Visiting Scholar in-residence at the Center for Economic Education and Entrepreneurship. In partnership with faculty, staff and graduate students at the university, he will build upon his previous work with the Center and its unique master's degree program in Economics & Entrepreneurship for Educators.
"My work as Chair of NAEE's Research Committee aligns very well with my responsibilities as Associate Editor of The American Economist and with my appointment as Visiting Scholar in-residence at the University of Delaware," said Mendez-Carbajo. "By simultaneously holding those three responsibilities, I will be able to assist in pedagogical innovation, publication and application, and I look forward to bringing the fruits of my work in these three areas back to Illinois Wesleyan."
By Rachel McCarthy '21