IWU's Musical Theatre Program Receives National Ranking
Sept. 27, 2018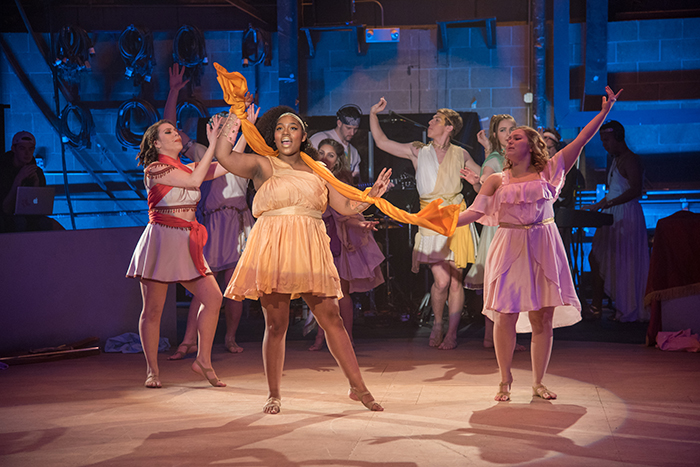 BLOOMINGTON, Ill. — Illinois Wesleyan University's School of Theatre Arts (SOTA) has been recognized by OnStage Blog – one of the most read theatre websites in the world – for ranking seventh on the blog's list of "The Top 25 BFA Musical Theatre Programs for 2018-19."
OnStage Blog's annual rankings, which recognize the best colleges in the country for performing in addition to dance, design and tech, are part of its efforts to provide families and prospective students with as many resources as possible when determining what college to attend.
"Coming in seventh was an amazing moment of validation," said Jean Kerr, Director of and associate professor in the SOTA who noted the department's continuing efforts to achieve quality and distinction.
Deemed as "A truly underrated gem" by Onstage Blog, IWU's musical theatre program is a "rigorous" one, that combines on-stage and behind-the-scenes work, with a liberal arts curriculum.
"We are asking our students to, in effect, become triple majors: singing, dancing and acting," Kerr said. "But we want them to be well-rounded human beings above it all. That is why the liberal arts setting for this BFA degree is so integral to our philosophy."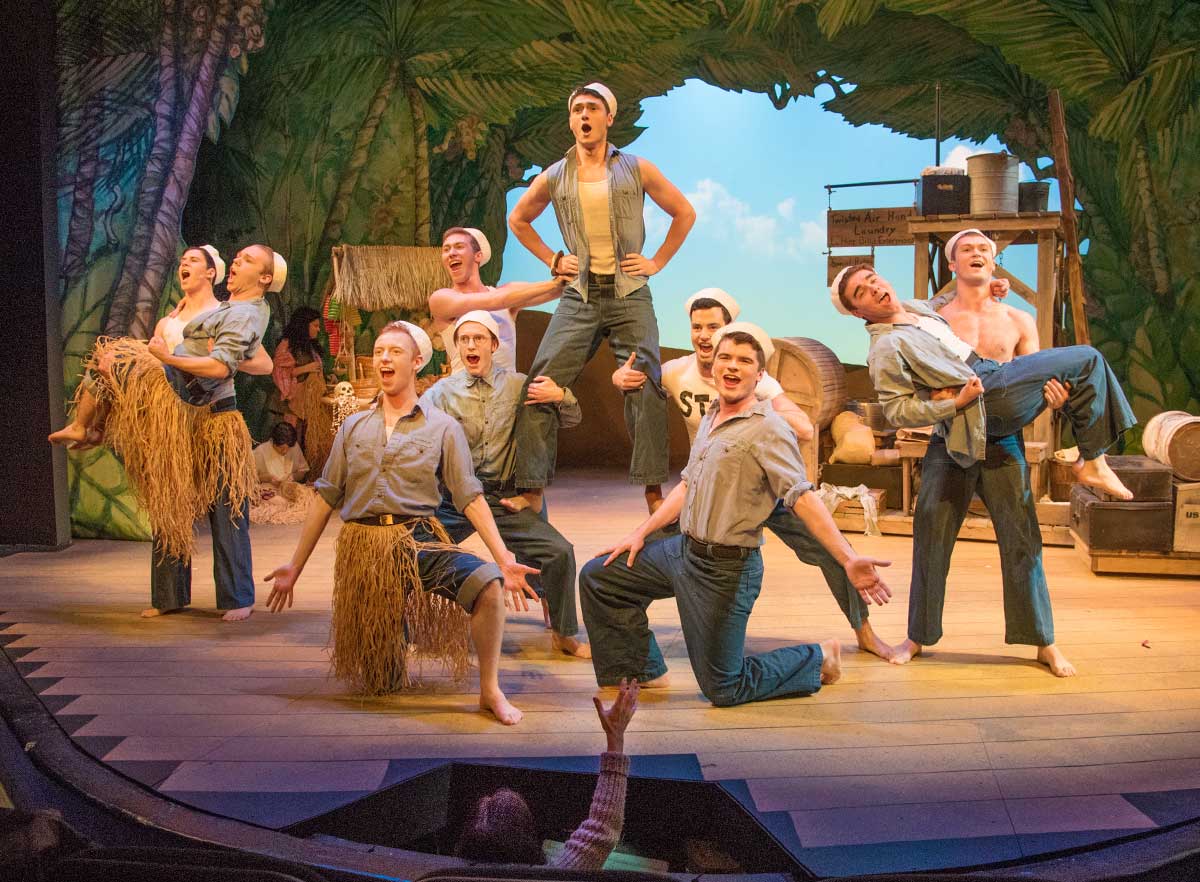 Kerr added that the success of the program would not have been possible without the "top notch faculty and staff," who have experience working in professional theatre and are constantly reviewing the curriculum to ensure that students have the most "potent and current information."
"The entire faculty and staff of SOTA work closely with the students to help them to build theatre skills in all facets of theatre, giving them opportunities to discover more about how they as individuals can fit into theatre and tell stories," Kerr said.
SOTA faculty, and staff work together with students to produce two musical productions each year. Every other year, one of these productions is replaced with a faculty choreographed dance concert. Recent musicals include: Giant, FAME, Boys from Syracuse, South Pacific and Xanadu.
OnStage's ratings are determined by the blog's research staff, which conducts research as if they were prospective students and parents, in order to obtain the most honest impression of a school's theatre program. The research process includes reading a school's website, calling its theatre and admissions departments, talking with alums, contacting professors and taking a campus tour.
After looking at each school, team members rate the schools from one to ten in the following categories: Quality of Facilities, Cost and Scholarship Opportunities, Quality of Faculty, Admissions, Auditions and Selectivity, Quality of Curriculum, Career and Alumni Support, and Performance Opportunities.
Particular factors that were heavily weighted this year included performance opportunities, value of diversity, and quality of facilities, which Kerr said have been especially important for SOTA's success.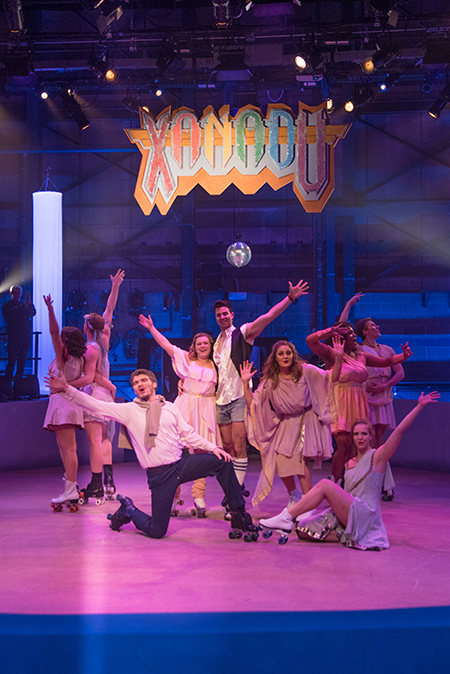 She said in addition to expanding its classroom, studio and rehearsal space into Shaw Hall, SOTA has added a new Music Theatre Library that was gifted by a donor who collected audio and visual recordings of thousands of musicals, operas, dance concerts and cast recordings.
"This extensive library sets SOTA and IWU apart from almost every other musical theatre program in the country," Kerr said.
Because of its rigorous curriculum, faculty and staff, and improvements in performance facilities, SOTA's musical theatre program continues to expand. Assistant Professor of Theatre Arts Scott Susong, said the program has doubled from 20 to 40 students over the past 11 years. This year, Susong will select 12 female and 12 male students from approximately 1,000 student auditions.
Kerr said the ranking is reflective of SOTA's efforts to continue expanding and improving this "high quality program."
"Theatre takes a village -- the whole village -- to do it well," she said.
Illinois Wesleyan also ranked 15th on OnStage's list of "The Top 25 BFA Theatre Design & Tech Programs for 2018-19."
Events for the current season, include Diana Son's seriocomic play Stop Kiss from Oct. 3-7; John Kander's and Fred Ebb's musical, Curtains from Nov. 14-18; William Shakespeare's A Midsummer's Night Dream from Feb. 20-24; and the 2019 Faculty Choreographed Dance Concert from April 10-15.
By Vi Kakares '20