IWU Faculty Represented at Yale University NEH Seminar
Sept. 11, 2018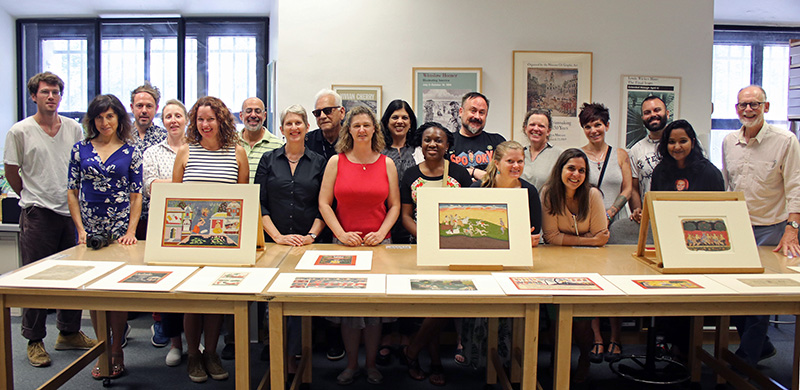 BLOOMINGTON, Ill. — Professor and Director of Greek and Roman Studies Nancy Sultan was one of 16 educators nationwide who attended Yale University's National Endowment for the Humanities (NEH) Summer Seminar for College and University Teachers over the summer.
The seminar, titled "The Bhagavad Gita: Ancient Poem, Modern Readers," drew scholars from an array of disciplines to share their research and pedagogy ideas on the Bhagavad Gita, a Hindu text that dates back to the second century BCE.
Led by Richard Davis, associate professor of religion at Bard College, the participants studied the Gita in both its original context and how more recent writers, filmmakers and thinkers have interpreted its scriptures. The group also visited a number of museums for personalized tours with curators of Asian art collections, in which works inspired by the Gita are a prominent feature.
The seminar culminated with each participant presenting a research project to the group, who provided constructive feedback to improve future course content and paths for research.
"I gained a much deeper understanding of the Bhagavad Gita and the Mahabharata epic in their many contexts and interpretations to share with my students," said Sultan, who anticipates that her newfound insights and newly-made connections with scholars will lead to unique learning opportunities for the campus community.
The National Endowment for the Humanities (NEH) is an independent federal agency that has funded programs in the humanities for colleges, universities, museums, libraries and other cultural institutions since 1965. Each summer, NEH provides stipends for a series of tuition-free seminars aimed at school teachers and higher education faculty across the country.

By Rachel McCarthy '21