IWU Awarded Two Illinois Arts Council Agency Grants
May 18, 2018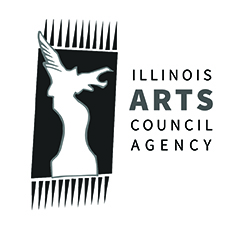 BLOOMINGTON, Ill. — The Illinois Arts Council Agency (IACA) program recently awarded Illinois Wesleyan University an $8,800 grant for the School of Music and a $2,200 grant for the School of Art, to support IWU arts programs that are serving the public.
The School of Music will put the $8,800 grant – one of the highest award amounts granted – to use as operational support for community engagement programming such as the Illinois Chamber Music Festival at IWU, the IWU Jazz Festival, the Children's Opera Tour, and the New Music Series. All of these events and programs are free and open to the community.
Funding for the School of Art will go toward operational support to curate shows that will directly impact students and members of the community in the Merwin and Wakeley Galleries.
"All of our events, whether receptions or artist's lectures, are open to the surrounding community, and we are always thrilled when the general public attends," said Gallery Director Carmen Lozar.
The Illinois Arts Council Agency was created as a state agency by the Illinois General Assembly in 1965. The agency is governed by up to 21 private citizens chosen for their demonstrated commitment to the arts and appointed by the Governor. Council members serve in a voluntary, non-paid capacity and are charged with developing the state's public arts policy, fostering quality culturally diverse programs, and approving grants expenditures.
By Rachel McCarthy