Illinois Wesleyan Unveils New Logos
Nov. 12, 2018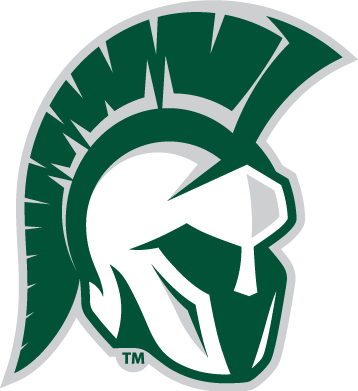 BLOOMINGTON, Ill. — The Illinois Wesleyan University Athletic Department will unveil a group of newly-designed logos to represent its 22 intercollegiate sports teams, IWU athletic director Mike Wagner announced Monday.
The revitalized logos have been formed to not only update the previous "Tommy Titan" logo but to provide a cohesiveness for the use of athletic branding and spirit mark use on a campus-wide basis.
Featured are a revised Titan head logo, a stylized Illinois Wesleyan "IW" and new Titan athletic wordmarks.
"Titan Athletics is very excited to share the new branding with our students, faculty, staff, alumni and fans," said Wagner. "Our previous logo was selected from public clip art over 40 years ago, and so it is also used by a variety of other institutions around the country. Our new brand has been designed specifically for Illinois Wesleyan, which was a primary objective."
The previous "Tommy Titan" logo, used by IWU athletics since the late 1960s, will continue to be featured at Illinois Wesleyan as a vintage or retro mark.
A collaborative effort involving members of the athletic department, the University's marketing department and a student focus group helped to define the new branding effort over the last two years.

The new primary mark – a redesigned Titan head – was created by brothers Robert Frank III and William Frank, both 2014 graduates of IWU. Robert is a web designer for the University.
Rickabaugh Graphics, a Gahanna, Ohio, company, worked with Illinois Wesleyan to develop additional marks and further stylize the looks, which will be trademarked. Rickabaugh's collegiate clients have included The Ohio State University, the University of Iowa, the University of Wisconsin, the University of Texas, Indiana University, Marquette University, Seton Hall University, North Carolina State University, Baylor University and many others.
"We believe this new, modern branding will be attractive to prospective students and provide us with consistent graphic representation for our very successful athletic programs," added Wagner. "I am thankful for the hard work of our rebranding committee, as well as Robert and Wil Frank, whose artistic talents helped shape the look and feel of our new brand, and Rickabaugh Graphics for helping us complete this important project."

In the coming months, the new logos will replace the existing marks at a number of athletic department facilities as well as team uniforms, apparel, stationery, promotional material and equipment. In addition, apparel with the new logo will be available to purchase through the University Bookstore and online.
Illinois Wesleyan also unveiled Monday a rebranded University wordmark and corresponding "IW" design mark for institutional use as an extension of its "Be Breakthrough" branding initiative.