Illinois Wesleyan Launches First-Year Experience Program
March 15, 2018
BLOOMINGTON, Ill. — Incoming Illinois Wesleyan University students who are excited about exploring ideas – and their implications – have the opportunity to participate in IWU's new First-Year Experience (FYE) program, which is set to launch in the fall of 2018.
Approximately 150 incoming Illinois Wesleyan students will become a First-Year Experience Fellow, Scholar, Partner or Titan through the FYE program, which offers nine distinct fellowships related to the University's academic mission.
"This is Illinois Wesleyan at its best," said Provost and Dean of the Faculty Mark Brodl. "It demonstrates our commitment to enhance learning with distinctive cross-disciplinary experiences that directly prepare our students for success after IWU."
The FYE fellowship topics include: Animal Studies Scholars, Citizen Scholars, Creativity Scholars, First-Year Humanities Fellows, Global Titans, Innovation Fellows, Policy and Ethics Partners, Scholars for Youth Advocacy, and Titans for Change.
During the fall semester, students will be enrolled as a cohort in a First-Year Experience course that provides extended opportunities to engage with FYE professors and classmates both inside and well beyond the classroom. Engagement examples include participating in field research or meetings with authors, or visits to state-of-the-art design studios. FYEs emphasize learning by experiencing and doing.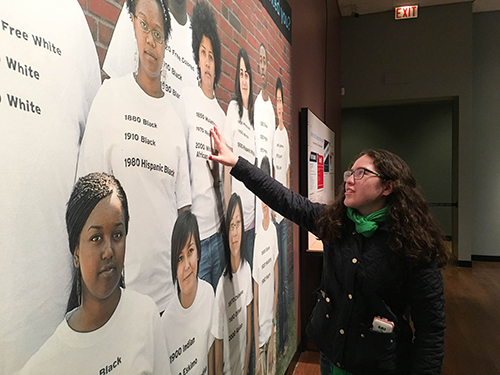 In the spring, the FYE will become more project-based and even less classroom-bound. Students will travel with FYE professors over Spring Break or over extended weekends to elevate learning through visits to conferences or sites relating to the course topics. There is no cost to participate, as these trips are funded through a fellowship. The semester will conclude with presentations at IWU's John Wesley Powell Research Conference in a culmination of the FYE program which Brodl describes as a "breakthrough" opportunity for first-year students.
"Unlike typical first-year seminar courses, Illinois Wesleyan's FYE program builds very strong academic relationships among faculty and students from the get-go, by extending the learning experience well beyond the classroom and keeping the work engagingly project-based," Brodl said. "Close academic relationships with faculty across all disciplines are foundational to the excellent education that students receive at Illinois Wesleyan. With FYE, our students don't need to figure out how to build those relationships for themselves -- they don't skip a beat."
Admission to the FYE program is based upon materials submitted to Illinois Wesleyan during the admissions process along with a brief response by incoming students to a question specific to each program's application.
FYE applications are due by April 15, and students will be notified if they are selected for the program beginning June 1. For more information, visit: https://www.iwu.edu/first-year-experience/.
By John Twork