"Strata" and "City and Empire" to Be Displayed in Art Galleries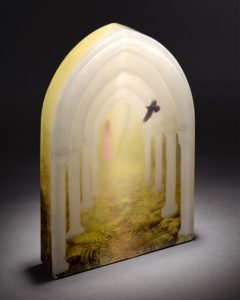 BLOOMINGTON, Ill. — This fall, the Illinois Wesleyan University Ames School of Art and Design will feature the work of artists Heather Brammeier, Kathleen Gerber, Lindy Ihrman, Lori Nix and Leslie Speicher.
On Thursday, Nov. 1 at 1:30 p.m., Brammeier, Gerber and Speicher will visit Illinois Wesleyan for a reception and artist talk.
"Strata," an exhibit by Ihrman and Speicher, uses kiln-formed glass to create a sense of narrative through imagery and juxtaposition.
Linda Ihrman's distinctive art style blends layers of glass sheets and digital imagery to create three-dimensional pieces that generally seek to convey a story. A glass artist from West Michigan for over fifteen years, she has had her work featured in exhibitions throughout the U.S. and Britain.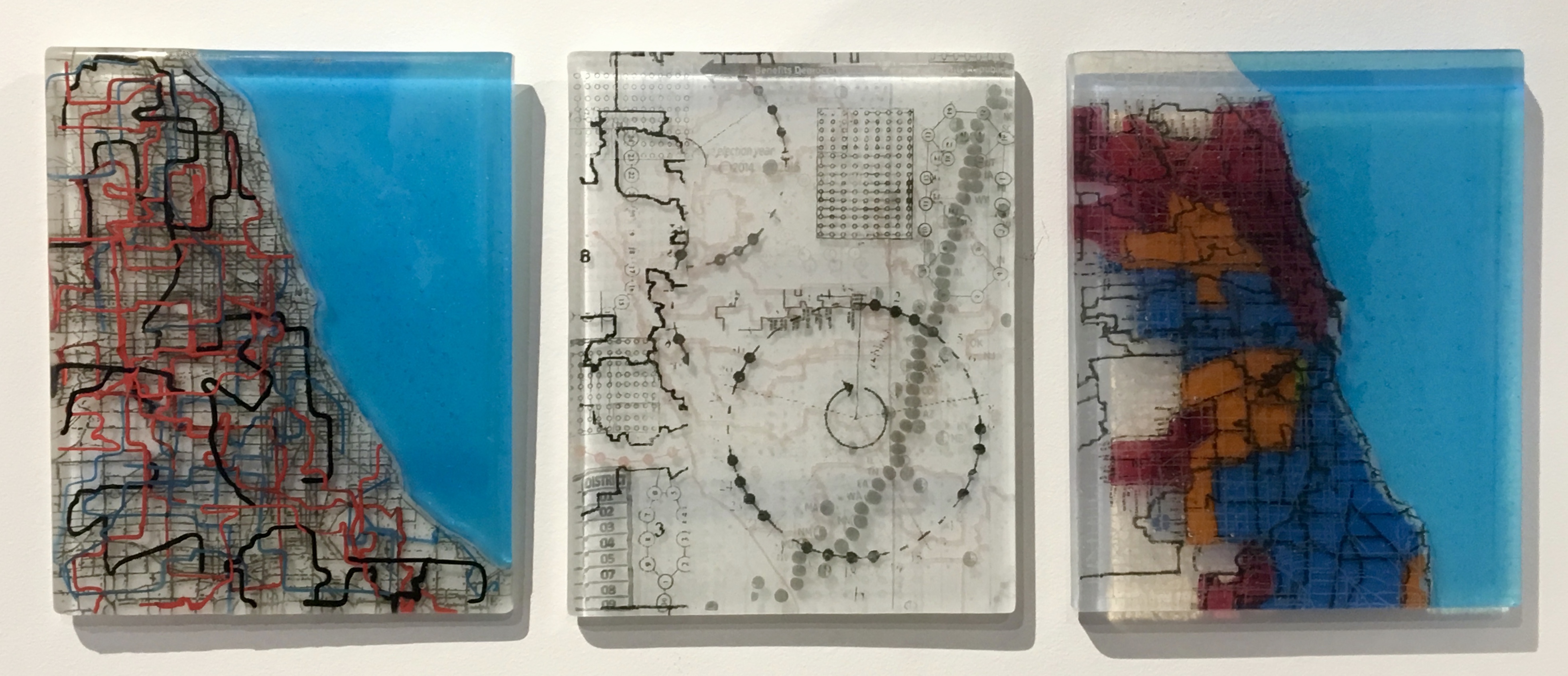 Chicago-based glass artist Leslie Speicher is notable for her distinct emphasis on color, form and texture when handcrafting her pieces. She also runs her own art studio, Chicago Glass Collective, which offers workshops, lectures and studio space for both beginning and experienced artists to improve their skills within a community. Prior to opening her studio in 2012, Speicher taught 3D Design at the University of Miami and glassmaking at the Cleveland Institute of Art.
"City and Empire," an exhibit by sculptor Heather Brammeier and photographers Lori Nix and Kathleen Gerber to be featured in the Merwin Gallery, offers a nontraditional representation of cityscapes through sculptures and dioramas.
For sixteen years, Gerber and Nix have collaborated on dioramas and miniatures, which have served as both the primary subject matter for their photography as well as props for advertising for companies including Tic Tac, MailChimp, Oreo, Ben & Jerry's and Greenpeace. From open landscapes to urban areas, their art has gained wide acclaim in both the U.S. and Europe, leading to a 2014 Guggenheim Fellowship in photography. Their photographic work was also showcased in the April 2017 issue of National Geographic.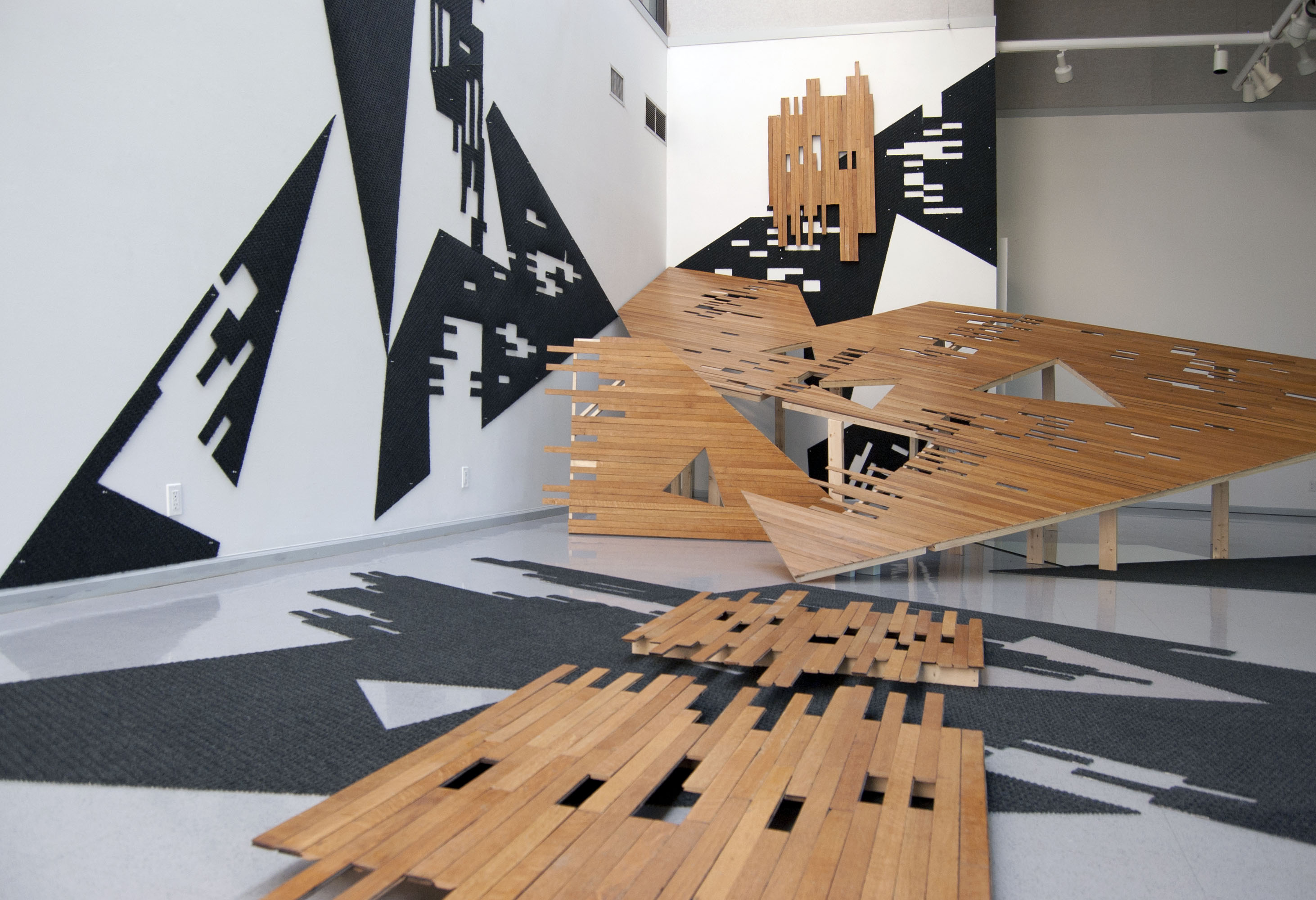 Heather Brammeier is an experimental painter and sculptor, best known for her provoking outdoor installation pieces. She implements a vast array of materials – zip ties, branches, nails, plastic tubing, quilts, furniture – to construct colorful and twisting geometric designs. Brammeier has been awarded Best in Show at the South Bend Museum of Art Biennial 29 and first place in the 2015 Rooftop Project Space Competition at the Lillstreet Art Center in Chicago. She is currently a Professor of Art at Bradley University in Peoria, Illinois.
Both exhibits will be on display from Oct. 29 through Dec. 10 in the Joyce G. Eichhorn Ames School of Art and Design Building (6 Ames Plaza West, Bloomington). Gallery hours are Monday through Friday noon to 4 p.m., Tuesday evenings 7 p.m. to 9 p.m., and Saturday and Sunday 1 p.m. to 4 p.m. The galleries will be closed Nov. 20 through 25 for Thanksgiving Break.
By Rachel McCarthy '21