McHugh '82 To Perform Parents Must Be Dead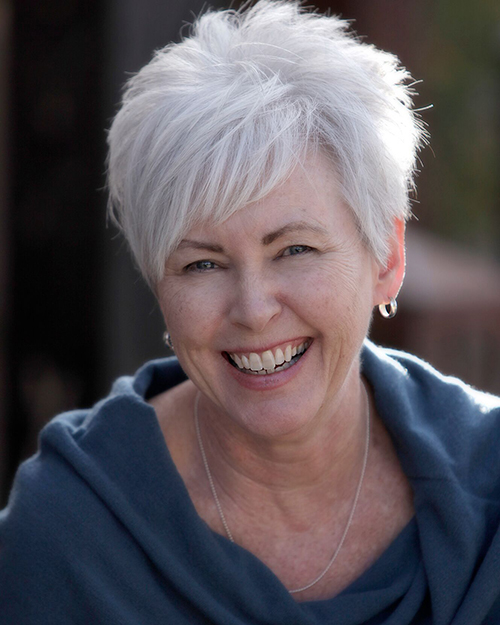 BLOOMINGTON, Ill. — Illinois Wesleyan theatre alum Christine McHugh '82 will perform a solo spoken memoir piece Parents Must Be Dead on Saturday, Sept. 1 at 4 p.m. at Presser Hall's Westbrook Auditorium (1210 N Park St, Bloomington). This event is free and open to the public.
McHugh developed her personal memoir over the course of several years following the death of her parents, longtime Bloomington residents Donald and Frances McHugh.
"This experience took me deep into an exploration of what it means to love unconditionally, and I wanted to share this personal and eye-opening journey with an audience," McHugh said. "It's a landscape that all of us either have or will eventually navigate, and I wanted to do it with a measure of humor and vulnerability."
Parents Must Be Dead is an official selection of the United Solo Theatre Festival and will be performed in New York City on Sept. 21 at Theatre Row. In performing at IWU, McHugh invites audience members across ages to enter into a meaningful dialogue about death and loss.
"I see these stories as an important jumping off point for conversations around the positive death movement," McHugh said. "A big purpose of this memoir show is to prepare people who have yet to experience this passage, or remind those who have, of just how far they've come in being transformed by this landmark event."
McHugh is a filmmaker, performer teacher, theatre director and seasoned director of solo shows, with over 25 titles to her credit. Her film On The Nature Of Hotness won the 2013 New York City International Film Festival for Best Short Comedy and was the official selection at 10 film festivals in 2013 and 2014, including Cannes Court Métrage, the Seattle Lesbian & Gay Film Festival (now the Seattle Queer Film Festival) and the Starz Denver Film Festival. She currently serves as president of New Mexico Women in Film.
A reception sponsored by the Alumni Engagement Office will follow McHugh's performance.
By Rachel McCarthy '21