B.o.B and Waka Flocka Flame to Perform at Shirk Center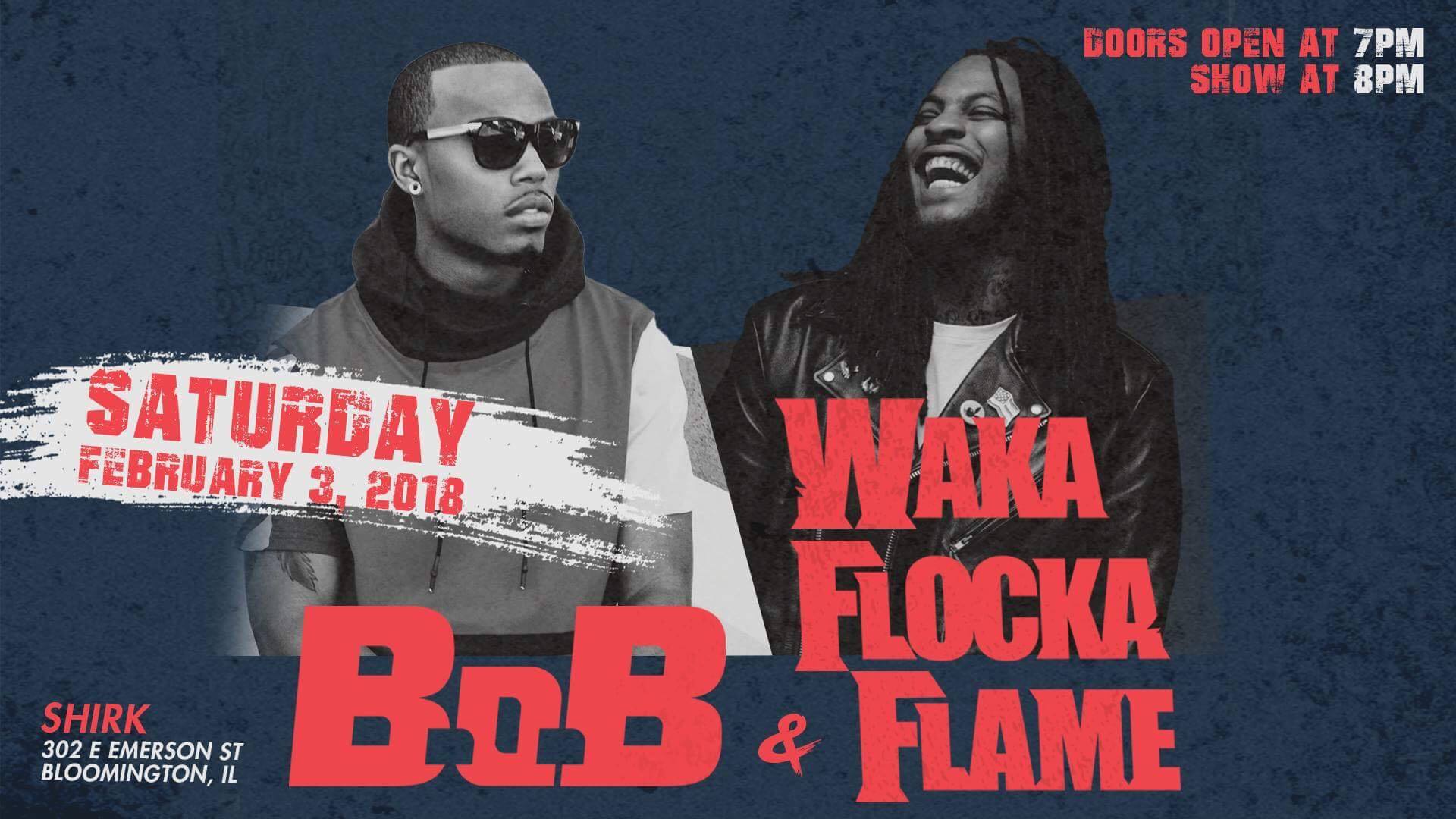 Jan. 26, 2018
BLOOMINGTON, Ill.— Grammy nominated rapper B.o.B and BET Hip Hop Award-winning rapper Waka Flocka Flame will perform Saturday, Feb. 3 at 8 p.m. at the Shirk Center (302 E. Emerson St., Bloomington). Doors open at 7 p.m. and seating will be determined on a first-come, first-served basis.
Organized and hosted by Illinois Wesleyan University's Campus Activities Board (CAB), the concert is open to the public, and tickets can be purchased online at Eventbrite or at the door for $25. Admission is free for Illinois Wesleyan students, faculty and staff.
A new leadership board and student-run organization, CAB serves as the student body voice for campus-wide programming. As an organization dedicated to serving the interests of the Illinois Wesleyan community, CAB used student feedback when selecting this year's "Big Show" on campus, according to Director of Student Activities and Leadership Programs Liz Vales. CAB found that students were interested in hip-hop, a genre that has not been brought to campus in recent years.
"In order to appeal to an even larger population of students, CAB chose to bring two headliners to offer two different types of music," Vales said. "We have had an incredibly positive response from students who are excited and refreshed to have a more diverse act performing this year."
A six-time Grammy nominated rapper and songwriter, B.o.B began his music career in 2006 with the release of his mixtape Cloud 9. Since then, he has gained national and international recognition with his hit singles including "Airplanes" (featuring Haley Williams from the band Paramore), and "Nothing On You" (featuring Bruno Mars), along with his debut albums The Adventures of Bobby Ray and Strange Clouds, which topped Billboard charts. He has toured internationally throughout Asia, Russia, Spain and the United Kingdom, and received a personal invitation from former President Barack Obama to perform at his National Gen44 Summit Kickoff Concert in 2010.
A New York native, Waka Flocka Flame began his music career in Atlanta, where he signed to 1017 Brick Squad and Warner Bros. Records in 2009. The release of his first single, "O Let's Do It," which landed on the U.S. Billboard Hot 100, launched his success, followed by hit singles including "Hard in da Paint" and "No Hands." He is also known for his debut album Flockaveli, released in 2010, and his second studio album released in 2012, Triple F Life: Friends, Fans & Family. Flame earned a BET Hip Hop Award in 2011 along with several nominations.
By Vi Kakares '20