Eckley Scholar Explores the Logical Reasoning of Canines
August 2, 2018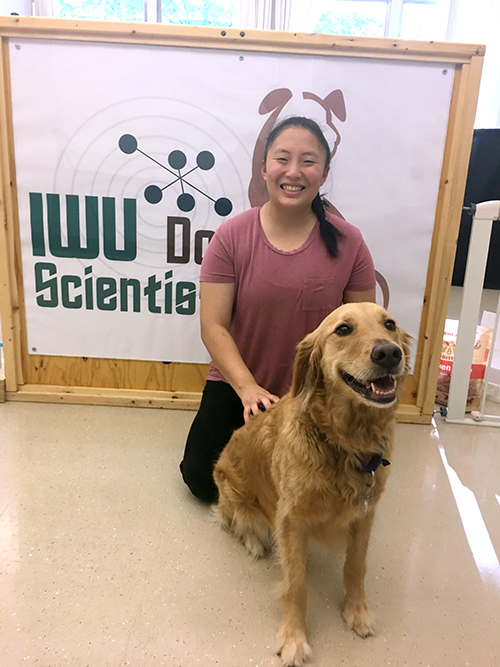 BLOOMINGTON, Ill. — Music and psychology double major Kate McHugh '21 (Palatine, Illinois) is exploring the question of whether or not dogs have the capacity to use inductive reasoning through a series of experimental scenarios this summer.
As one of five 2018 recipients of the Robert S. and Nell B. Eckley Scholars and Artists Program fellowship, McHugh is using a $4,000 stipend to conduct her summer-long research project "Compupus: From Bark to Boole" under the guidance of Assistant Professor of Psychology Ellen Furlong.
"I feel very fortunate to be an Eckley scholar, especially as a first-year student," said McHugh. "I never expected it would happen, and I am tremendously excited to see what this project has to offer."
Previous research projects have established that dogs possess more advanced socio-cognitive skills than other reasoning animals, such as apes, which enables them to understand the meaning behind a human pointing at a bowl of kibble. However, canines have displayed more of a struggle to make sense of casual cues, such as understanding that the sound of a human shaking a container of food signifies that there is food in the container.
McHugh's study involves further testing the inductive reasoning of canines by first showing the dog one box containing a treat and an uninteresting block, and an identical box containing two more uninteresting objects. After hiding the boxes – and the researcher – with a screen, the researcher will show the dog the same sequence of items except for the treat, now replaced by a pen. After hiding the boxes one more time, the researcher will only reveal the location of the pen. If the dog can reason inductively, according to McHugh's methodology, then the dog should associate the pen with the treat and select the box shown to have the pen inside.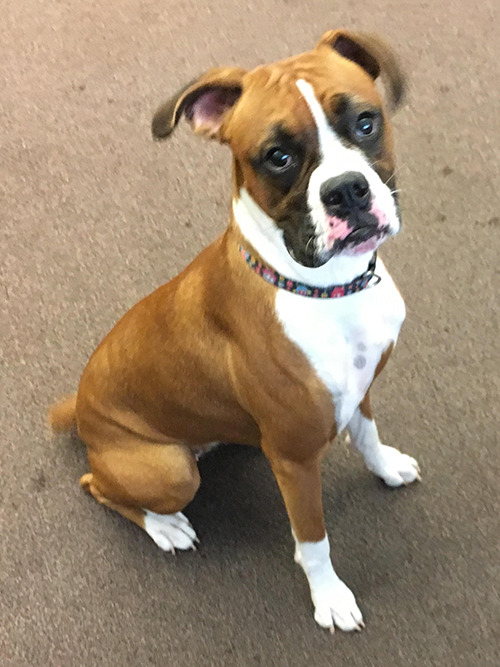 McHugh began the process by running preliminary studies to refine her experiment, by testing different stimuli to use in the boxes.
"She has the challenge of finding things that the dogs will find interesting enough to look at, but not so interesting that they want to run over and steal them from her," explained Furlong. "It's harder than it sounds. I'm excited to see how it progresses."
McHugh anticipates running tests using locally recruited dogs through the end of summer, at which point she will analyze the data and develop an article for submission to a series of scientific journals and conferences relating to animal behavior and cognition. McHugh's project also has the potential to develop into her senior thesis.
McHugh said she is excited to take advantage of this unique undergraduate research opportunity at Illinois Wesleyan.
"The experience of being a primary investigator on a funded research study in the field of comparative cognition will provide me with invaluable knowledge, a strongly developed understanding of the research process, and an amazing opportunity that most students at other undergraduate institutions will not have had," she said.
By Rachel McCarthy '21