Damaschke '85 Leads Skydance Media Animation
August 7, 2018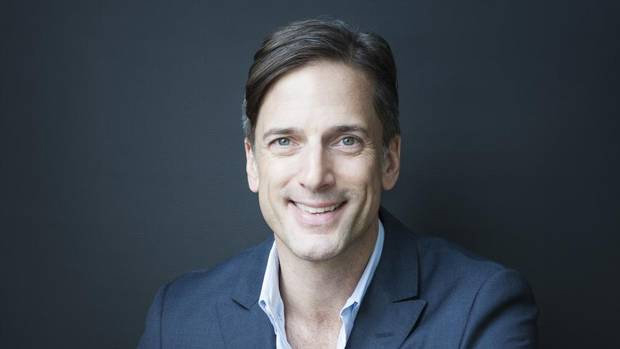 BLOOMINGTON, Ill. — The road to becoming an executive member of not one – but two – internationally renowned companies doesn't traditionally begin with a bachelor's degree in music theater.
But for Bill Damaschke '85, former Chief Creative Officer at DreamWorks Animation and current president of Animation and Family Entertainment at Skydance Media, no good story is complete without a unique twist.
"Sometimes it's math and sometimes it's magic," Damaschke said while explaining the process of creating stories that have captured the hearts of moviegoers for decades.
For Damaschke, who spent 20 years at DreamWorks Animation, where he rose from an entry-level production assistant to the company's Chief Creative Officer, the magic of creating beloved animated films hasn't faded. As president of Animation and Family Entertainment at Skydance Media, Damaschke looks forward to continuing to lead creative teams in crafting animated feature films that will leave a lasting impression on viewers of all ages.
"We're telling original stories that take place in a big world and have relatable, funny, entertaining, and yet, resonant characters that shine a light on something that's in the world we live in today in a unique way," he said to encapsulate the mission of Skydance's animation team. Damaschke oversees the formation of that team in addition to providing the long-term creative vision for his branch of Skydance.
The eldest of seven children growing up in Justice, Illinois – in suburban Chicago – Damaschke always envisioned himself working in the entertainment industry.
"When I moved to LA, I always thought I would be an actor as a way toward at one point maybe having my own company or being a producer or director," Damaschke said. "But I wasn't exactly sure what that path would be or how to get there."
Damaschke's journey did eventually lead to the creation of his own production company, StoryKey Entertainment, which is producing musicals such as Moulin Rouge! and The Prom, coming to Broadway later this year. But according to Damaschke, the beginnings of his work as a producer, both for musicals and animated films, began during his days at Illinois Wesleyan University.
"If you talk to my friends and colleagues from Illinois Wesleyan, they'll tell you that I was probably always the one organizing everything and producing everything in some ways, before I even knew what that word meant."
After graduating from IWU with a B.F.A. in musical theater, Damaschke spent several years in New York working as an actor both on and off Broadway, and as an assistant for producers and executives at movie studios and record labels, along with "a million other things." But after moving to Los Angeles on a whim, he decided to pursue a job as a production assistant for Disney's Pocahontas, marking his first professional foray into the world of animation.
"There's a lot of overlap from a process perspective, between animation and theater," Damaschke learned. "It's incredibly collaborative, it takes a lot of different artists from lots of different disciplines and cultures to pull it together, it takes a long time, and it's very, very, artistic."
After less than a year with Disney, Damaschke was hired as a production assistant for DreamWorks Animation in 1994, which at the time was a startup company led by film director and producer Steven Spielberg, former Disney executive Jeffrey Katzenberg and music executive David Geffen. Damaschke served as a production assistant on Prince of Egypt, the company's first animated film, and since then has worked on 27 other DreamWorks animated films – including box office hits How to Train Your Dragon, the Madagascar franchise and the Shrek franchise. He also helped launch the company's theater and television divisions. All the while, DreamWorks was constantly expanding, as a whirlwind of animators, writers, storyboard artists, directors and other creatives under Damaschke's purview made film after film, sometimes as many as five films every two years.
It was an exciting golden age for DreamWorks, and an unforgettable 20 years for Damaschke.
"It was definitely hard," Damaschke admitted when asked about leaving DreamWorks Animation in 2014. "But in a way, you don't know in the moment that the road takes you to different places. So if I hadn't left, I don't think I would be deeply involved in Moulin Rouge or The Prom right now, or had the opportunity to meet with Skydance CEO David Ellison and CCO Dana Goldberg, or be a part of building something really, really exciting here as well."
Founded in 2010, Skydance Media specializes in film, television, interactive platforming, and most recently, animation. Damaschke was brought on board in 2017 to head the company's animation division, which has partnered with Ilion Animation Studios in Spain for two upcoming fantasy films Luck (March 2021) and Split (TBA), as well as several others in the production pipeline.
At the helm of this new branch of Skydance, Damaschke finds himself in a similar "startup mode" to when he first began at DreamWorks Animation.
"It requires you to be super excited and roll up your sleeves, and certainly in the environment and culture we have here at Skydance, every single person's contribution matters," said Damaschke.
The chance to create movies from an entirely clean slate is an exciting prospect for Damaschke. "We live in a world where there's so many reboots and so many remakes. And I love going to all those movies. But that's the one very clear thing about Skydance. We're starting from scratch and we are making original films."

This fresh opportunity comes at a pivotal moment in the animation industry, which Damaschke has watched rapidly evolve in the digital age.
"There are so many people who recognize it as an artform, the audience is bigger than it's ever been, and there seems to be a hunger for different things in different tones and styles," he said. "We meet artists that we find on Instagram now, when 20 years ago, everything was very paper and resumes and portfolios. So in terms of the globalization of it all, it's a very exciting and dynamic time to be in animation."
Though the landscape of the industry has changed, Damaschke believes that the stories which audiences desire remain constant.
"I think the ones that connect and the ones that break through – the ones that I've worked on that have ended up doing that – have something really universal about them, and yet they say something new about that universal theme. At Skydance, we're looking for stuff that if we're going to put all our energy and time in it, and if we get it right, could ultimately connect in a big way."
By Rachel McCarthy '21