Bouras '18 Earns National Pi Sigma Alpha Recognition
Oct. 2, 2018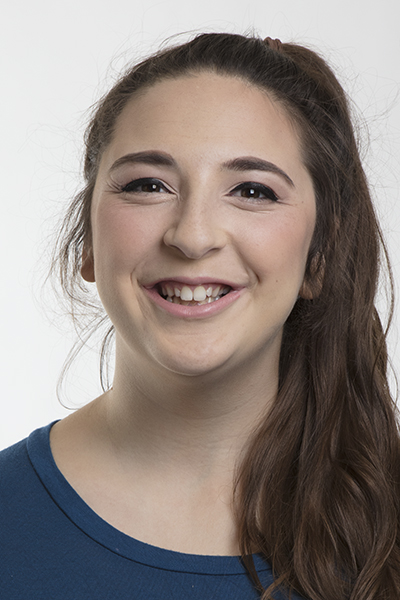 BLOOMINGTON, Ill. — Recent Illinois Wesleyan alum and current University of Oxford graduate student Zoe Bouras '18 (Aurora, Illinois) is one of five recipients of the 2018 Howard Penniman Scholarship for Graduate Study from Pi Sigma Alpha, a nationwide political science honor society.
"I know from attending the the Pi Sigma Alpha National Research Conference in February that there are so many talented young PSA members," Bouras said. "So I'm definitely honored and grateful."
The $2,000 scholarship is awarded to nominated members of Pi Sigma Alpha who are in their first year of graduate study. Bouras' scholarship money will go toward her tuition at the University of Oxford, where she is pursuing a master's degree in Latin American Studies.
As an international studies and political science double major, Bouras studied politics, philosophy and economics at the University of Oxford during her junior year as part of the IWU Pembroke Program. She also spent time abroad as a Freeman Asia intern her sophomore year at Yonsei University's Institute of East and West Studies in Seoul, South Korea, where she conducted research on refugee flows from Pyeongchang, North Korea.
Bouras' membership in Pi Sigma Alpha gave her the opportunity to present her political science senior seminar project at the Pi Sigma Alpha National Research Conference at George Washington University in Washington, D.C. in February. Her work examined the personality traits that can generate feelings of anti-elitism, and the potential of anti-elitist sentiment to damage existing political structures and discourses.
Bouras has earned additional recognition from a number of other honors societies, including: Mortar Board, Phi Kappa Phi, Phi Beta Kappa, Phi Beta Delta and Alpha Lambda Delta. Her honor society awards include the Liberal Arts Scholar Award from the IWU chapter of Phi Beta Kappa in 2018.
By Rachel McCarthy '21