Borisova '17 Earns Two Department of State Grants
June 15, 2018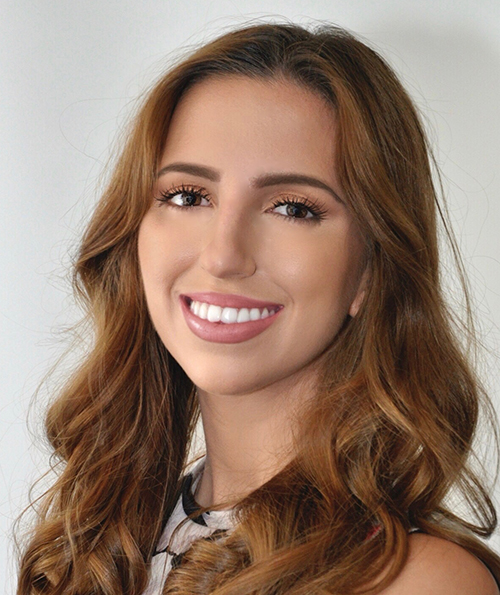 BLOOMINGTON, Ill. — Illinois Wesleyan University alum Boryana Borisova '17 will pursue an extensive Russian language study after receiving both the U.S. Department of State Critical Language Scholarship (CLS) Award and the U.S. Department of State 2018 National Security Education Program (NSEP) David L. Boren Fellowship.
"Russia and Kazakhstan as geographic, cultural and political entities are the foci of my academic inspiration and future professional expertise," said Borisova, who is following the path to becoming a U.S. diplomat. "The CLS Award and the Boren Fellowship are my means of fully crafting myself into the linguistically and culturally proficient diplomat necessary to enhance international collaboration and cooperation activities."
As a CLS scholar, Borisova will spend ten weeks this summer in Bishkek, Kyrgyzstan, to undergo intensive Russian language study, which she will continue at Al-Farabi Kazakh National University in Almaty, Kazakhstan, for the following academic year. Borisova will also take courses in the Kazakh language, cybersecurity and informatics.
Borisova's enrollment at Al-Farabi Kazakh National University is a result of the U.S. Department of State 2018 National Security Education Program (NSEP) David L. Boren Fellowship, a $20,000 grant that covers all overseas studies expenses.
These awards provide Borisova with a direct career path by granting her non-competitive eligibility, which guarantees her any government job, provided she meets the minimum prerequisites. Borisova sees herself working to strengthen diplomatic ties between the U.S. and Kazakhstan in an effort to promote stability and development in Central Asia.
The CLS Award and the Boren Fellowship are not Borisova's first honors from the State Department. As a sophomore at Illinois Wesleyan, Borisova was a recipient of the U.S. Department of State's Benjamin A. Gilman International Scholarship. This $8,000 award funded Borisova's study abroad in St. Petersburg, Russia, where in addition to her Russian studies courses, she interned at the Pushkin Children's Library. Her internship, in turn, inspired her senior research project examining the impact of politics on visual culture.
Other accolades Borisova earned at IWU include the International Studies Outstanding Senior Award, the Phi Beta Kappa Liberal Arts Scholar Award, and the Robert S. and Nell B. Eckley Scholars and Artists Fellowship. She was also a member of the women's tennis team, a Russian and Spanish language tutor, a member of the Alpha Gamma Delta sorority, founder of Illinois Wesleyan's chapter of Students Today Leaders Forever, and a research assistant to Isaac Funk Professor of German and Russian Marina Balina.
"I am profoundly indebted to Dr. Marina Balina, who served as my instructor, mentor, and inspiration throughout my undergraduate career," Borisova said.
As a Bulgarian immigrant, this level of recognition carries a special meaning for Borisova.
"Coming to the United States as an immigrant, far before matriculation, I faced the 'opportunity gap,'" Borisova said, reflecting on the empowerment of her Illinois Wesleyan education. "My experience at IWU advanced my analytical capabilities, writing and research skills, and global curiosity. I am grateful for the scholarships I received to be able to attend such an institution."
Borisova is currently enrolled in the Master of Library Science program at Indiana University's School of Informatics and Computing, where she is on a full-ride research fellowship as an Information and Library Science (ILS) Merit Scholar.
By Rachel McCarthy '21