Alumni Award Winners
2018 Distinguished Alumnus Award - Dr. Steve Doran '79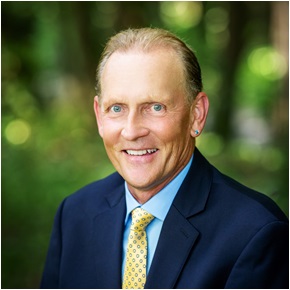 Dr. Steve Doran '79 is an oral surgeon in Bloomington, Illinois. He is a graduate of Illinois Wesleyan and SIU School of Dental Medicine, and completed his oral surgery residency at Cook County (Ill.) Hospital. His activities in the Illinois State Dental Society (ISDS) include participation in the Gary S. Johnson '71 free extraction clinic twice per year and participation in four ISDS Mission of Mercy clinics. In 2011, he received the ISDS President's Award for outstanding contributions to the dental profession. He has also twice received the McLean County Dental Public Health Award. Steve's passion is overseas mission work; he has made 12 oral surgery mission trips to Haiti and Honduras since 2011. He presently serves on the boards of the Boys and Girls Club of Bloomington-Normal and John Scott Health Services. Steve is a proud member of the Alpha Iota Sigma Chi fraternity and is a former board member of the Illinois Wesleyan Associates. He and his wife Joy, a retired IWU piano instructor, have provided generous financial support and summer employment for many IWU students.
2018 Robert M. Montgomery Outstanding Young Alumnus - Debo Olaosebikan '06
Debo Olaosebikan '06 is the chief technology officer and co-founder of Gigster, a smart software development service that combines top freelance developers and designers with automation tools. Gigster builds software for a stable of top enterprise clients including Staples, Airbus and MasterCard, and is backed by Andreessen Horowitz, Redpoint and Y-Combinator. Debo came to IWU from Nigeria as a Presidential Scholar at 16, taking junior-level physics courses by age 17. In the IWU chapter of the Society of Physics Students, he was "the one" to turn to with difficult challenges. Debo was inducted into Phi Beta Kappa and was named the IWU Anderson Scholar for 2005-06. In 2005, he worked on theoretical/computational frameworks for analyzing experimentally observed transitions in spin transfer devices at IBM. Debo went on to graduate work in physics at Cornell University, working in the nanophotonics group on light-matter interactions, electro-optics and non-linear optics. He was the Cornell representative in a collaboration with MIT, Stanford and Caltech, to build the world's first electrically activated silicon laser, a project supported by $6 million in grants. Debo has since demonstrated his dedication to promoting education through a variety of scholarships and educational opportunities for students in Nigeria, including CATCH AFRICA, a scholarship competition for secondary school students.


2018 Loyalty Award - John '57 and Pat '59 Jordan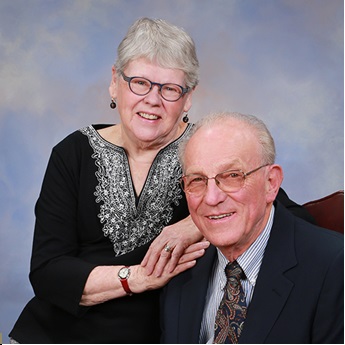 John and Pat (Lashbrook) Jordan graduated from Illinois Wesleyan in 1957 and 1959, respectively. While students, both chaired the Religious Activities Commission of the student government and were active in other organizations. John was state president of the Methodist Student Movement and served on its national committee. He was awarded a Rhodes Scholarship and, after graduating from Illinois Wesleyan, he studied politics, philosophy and economics at Oxford University. He then earned a graduate degree in divinity from Drew University. While living in New Jersey, Pat went on to earn a master's degree and taught for 15 years. She served as president of the Education Association, was active in Citizens for Public Education, and also served as the district reading specialist. The Jordans lived in Teaneck, New Jersey, while John worked for the United Methodist Church, but later returned to Illinois, where he served as the Executive Director of the University of Illinois YMCA. Pat taught at Parkland College for ten years. John joined the IWU Board of Trustees in 1992 and has served on many committees, including the committee for re-accreditation. Since retiring in 1999, the Jordans have visited over 20 countries and much of the U.S. Both have served on committees at Wesley United Methodist Church at the University of Illinois Urbana-Champaign. They served as emcees for the Golden Titans homecoming dinner in 2017 and have been loyal supporters to the University through their donations and service.