Tour of IWU Chemistry Department
Teaching Labs
The Biochemistry teaching lab is located in the first floor of The Center for Natural Science.
There are two General Chemistry Labs, each with 24 work stations. Each Student has an individual bench top hood. In addition each lab is equipped with two 5ft hoods, an oven and Infrared spectrophotometers.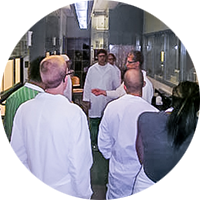 Organic Chemistry
Organic Chemistry Labs have 18 individual hoods (4 ft wide). One of the hoods/ work station is wheel chair accessible. A central instrument area is equipped with IR spectrophotometers and Gas Chromatographs.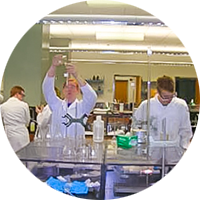 Quantitative Analysis
The Quantitative Analysis Lab is located on the second floor of The Center for Natural Sciences. This lab has 24 work stations with small hoods built in at each work station. In addition, there are two large hoods. The balance room and computer lab are right next door to the Quant Lab .
Research Labs
Laboratory for Green Organic Synthesis
(Dr. Ram Mohan)
Laboratory for Inorganic chemistry
(Dr. Becky Roesner)
Bio-organic Chemistry Laboratory
(Dr. Brian Brennan)
Physical Chemistry
(Dr. Tim Rettich)
Environmental Chemistry Laboratory
Facilities & Instruments
The Chemistry Department is located in The Center For Natural Sciences

JEOL 270 MHz High Field NMR Spectrometer

Anasazi 60 MHz NMR Spectrometer

Scanning Electron Microscope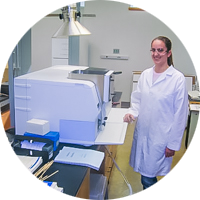 AAnalyst 100 Flame Atomic Absorption Spectrometer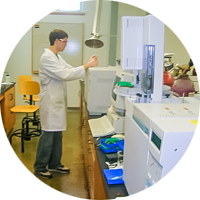 Hewlett Packard GC MS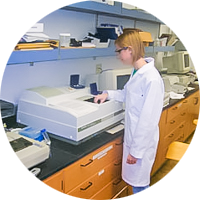 Perkin Elmer UV-Vis Spectrophotometer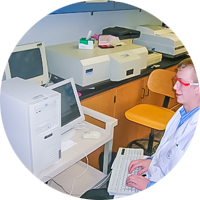 Perkin Elmer Fluorescence Spectrometer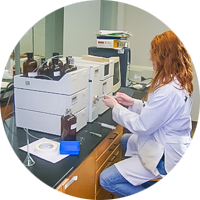 HPLC
(multiple locations)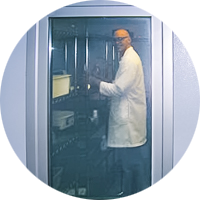 Cold Room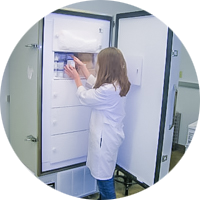 -80 Degree Freezer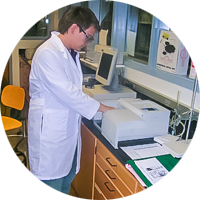 Infrared Spectrophotometers
(several in various labs)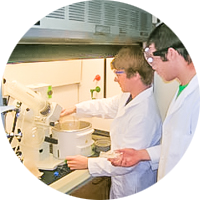 Rotary Evaporator in Organic Lab
(several in various labs)

Beckman J2 MC Centrifuge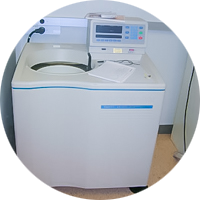 Beckman Optima LE 80 K Ultracentrifuge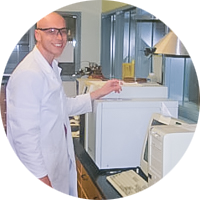 Varian Capillary GC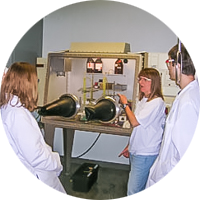 Glove Box
(Synthetic Inorganic Chemistry Research Lab)