Become a Student of the World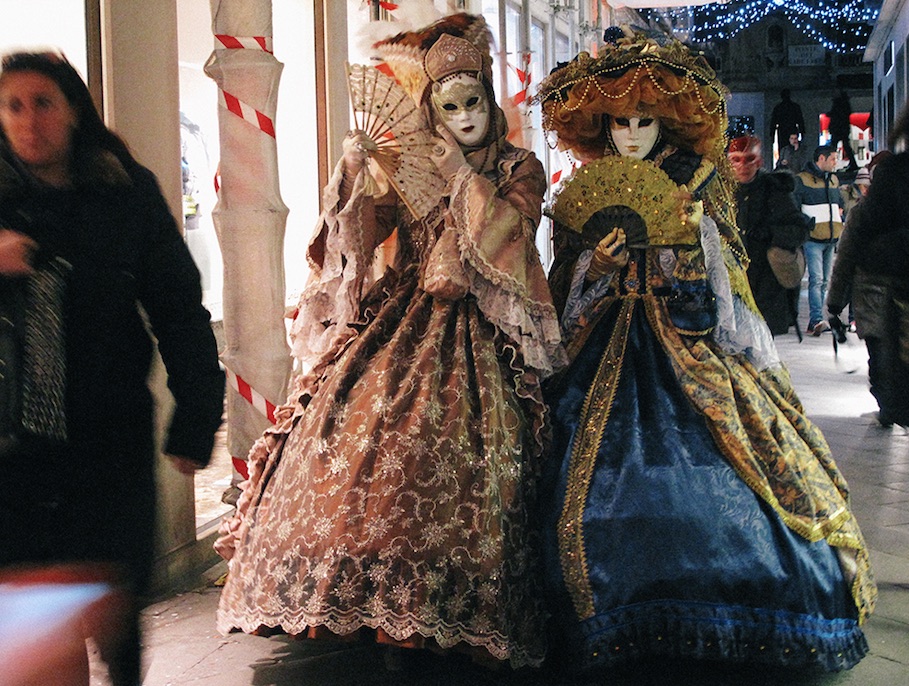 We encourage all our majors to study abroad and recommend going either fall or spring of the third year. A host of options exist for studying internationally and domestically. In addition to IWU's London and Spain Program, some of the programs that are especially popular among art and graphic design majors are DIS (Study Abroad in Scandinavia) in Copenhagen, Denmark, and SACI (Studio Arts College International) in Florence, Italy.
Visit IWU's International Office for more information on the numerous programs and practical matters such as transfer credit and financial aid.
Popular Programs
Student Experiences
Student: Kaylee Paolella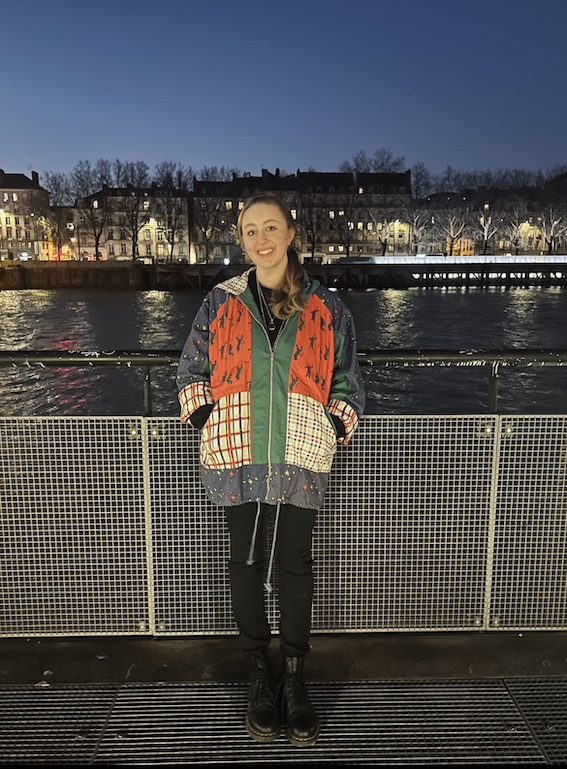 Program: IES Abroad
Location: Nantes, France
Studying abroad was a bit intimidating at first but totally worth it. As a double major in Art and French, I wanted to be able to practice both. Nantes, France, was the perfect place for my semester abroad. Their beaux-arts school offered a variety of options, with amazing professors. I decided to take a digital art class and an upper level contemporary painting class. In the digital art class, I was given the chance to work with experienced and talented illustrators, and in a country known for their band dessinees, or graphic novels, that was an amazing opportunity. Contemporary painting offered me a closer look into European contemporary art, and it was great to be able to share my American perspective with the other students and professor.
Not only were the academics exceptional, but the city of Nantes was a great place to sightsee. It is the green capital of the country as well as where french crêpes originated! The city is full of rich history, with the 16th century castle on my daily commute to school, a huge art museum with rotating exhibits, and a large range of interesting architecture.
The program did a great job placing me with my host family. Full of fellow artists, my host siblings included a student architect and two graphic designers, and my host dad is an amazing painter. They invited me into their home as one of their own, even inviting me to celebrate Easter on their farm in Montreuil-Bellay, right by the old castle my host dad grew up in! I keep in contact with them and the friends I made and hope to visit Nantes again soon!
Student: Anna Elena VanDelinder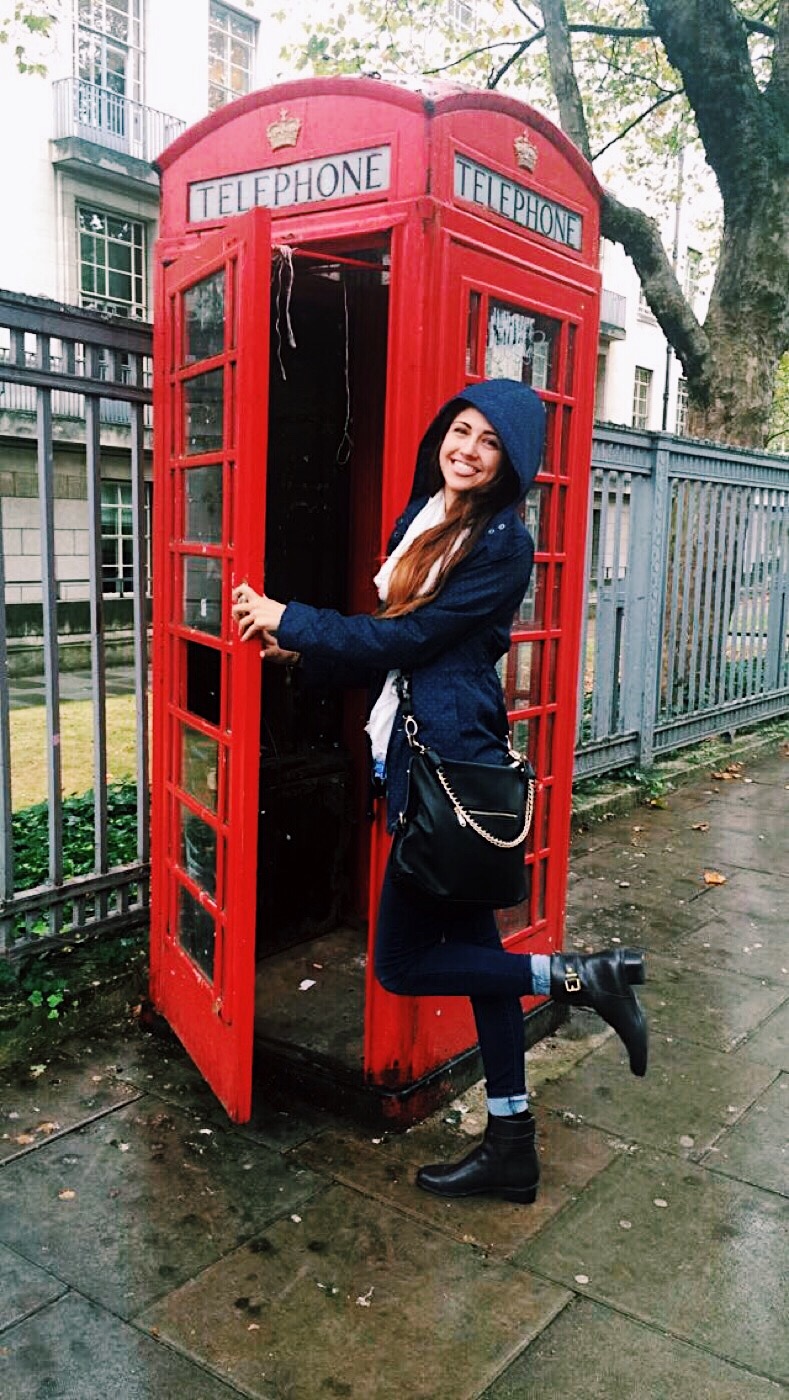 Program: IWU London Program
Location: London, England
Imagine learning in depth about some of the world's most famous artists, and then being able to walk through the same streets as them, see where they lived, where their favorite pub was, or walking in to a grand museum and seeing their work on display right before you. That is what the London experience provided for me. Not just words and passed on knowledge, but immersion into a city that is rich with history and art and culture and giving me an up close and personal experience of it all.
Very little time was spent just sitting in a classroom. Instead, we explored the Victoria and Albert Museum, the National Portrait Gallery, the Tate Modern and the National Gallery. We listened to the words Shakespeare wrote from the yard of the Globe Theatre. We discussed historical events and proceeded to view the monuments raised in their honor, or the architecture emerging from the time. I grew as a person from my time abroad in London, and absorbed more knowledge about art and design, history and culture, than I ever thought possible in one semester.
Student: Rebeccah Erickson
Main course: Graphic Design Studio
Location: Copenhagen, Denmark; Study tours to Århus and various cities in western Denmark; Germany; Amsterdam and Rotterdam in the Netherlands
The architecture and design program that I was in gave me a whole new perspective on the design world. While I was in the graphic design studio class for my main course, I learned so much about other facets of design, including architecture, urban design, product design and sustainable design practices. My professors were successful designers and architects that also taught at the Royal Danish Academy of Fine Arts. My graphic design professor had designed the typography for the Danish beer Carlsberg and the typography used throughout the entire city for its public transportation system. In addition to quality of instructors, we took study tours throughout Denmark, as well as visiting museums and design studios in Amsterdam and Rotterdam.
The program and my classes were great, but my favorite part of the semester was the city of Copenhagen itself. Being on my own in a very livable, safe city, where I could get anywhere on my bike, was one of my favorite parts of being abroad. And being in Scandinavia, beautiful design was everywhere.
Student: Tara Simpson
Program: Studio Arts College International (SACI)
Location: Florence, Italy
The experience for me was the best experience of my life. If I could go back to Florence now, I would. The teachers there were amazing and experienced in all of their fields. For example, my graphic design teacher had designed the perfume bottles and packaging for Salvatore Ferragamo. My art history teacher could fill entire days worth of time talking about art without pause and did on all of the trips that SACI offered all over Italy - Pisa, San Sepolcro, Arezzo, Monterchi, Venice, Rome, Milan, and many, many more. My fashion design teacher had friends who were actual fashion designers in Italy and told us stories of dining with famous fashion designers, giving us tips on how to make it in the world. She took us to the Salvatore Ferragamo museum and the Gucci Museum, both amazing experiences.
I am so much more confident and unafraid of the real world and what lies beyond the U.S., I feel that I can do anything and the possibilities are endless because of my experience abroad. If you can do anything at Wesleyan, you should study abroad. It sounds cliche, but it will most definitely change your life and who you are, forever.