What's in a Name?
Not All Wesleyans Are Created Equal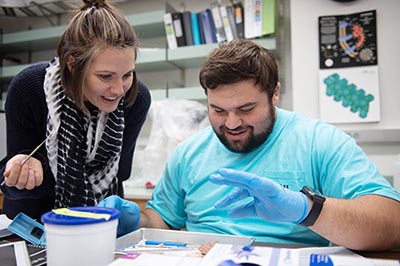 Illinois Wesleyan University. Do you know us? You may have heard of other universities with Wesleyan in their name. Lots of states have them: Ohio, Indiana, Kansas, to name a few. But except for that shared part of our name, we're all separate entities, and not affiliated. That's an important distinction. And as the University that's been ranked #7 in the nation when it comes to our graduates securing gainful employment, it's a distinction Illinois Wesleyan is proud to make.
It's easy to assume that because Illinois Wesleyan drew its name from Charles Wesley – who founded the Methodist church that is a part of our own founding story – we must be an overtly religious institution with required chapel participation. That's not true.
We celebrate the varied spiritual and secular beliefs of today's campus community, embracing a range of interfaith and non-faith student organizations, and we uphold questions and dialogue as essential to the liberal arts education that is our core.
Each year, we welcome a diverse population of students who come to connect, join, learn and grow. Our primary focus has been (and will remain) opening students' minds and facilitating breakthrough moments, all while preparing them for meaningful careers in fields as diverse as nursing, accounting, law, or environmental management.
So perhaps you think because you've heard about another Wesleyan in another state, you know us. We'd like to politely challenge that.
Illinois Wesleyan is the one with a 12:1 faculty to student ratio. We are the one whose graduates' salaries are $30K higher than the national median (for grads of all school types, 10 years after attending), and we are the one who gave rise to 150 NCAA Academic All-Americans. That's just for starters.
Here's the truth: Not all Wesleyans are created equal. It's not boastful, it's just a fact.
Come visit. See for yourself how, in a sea of Wesleyans, we break through.