Students
Study Abroad
Programs with particularly robust WGS curriculum:
Other Opportunities:
Freeman Asia Internship Program - contact IWU's Study Abroad Office for information on IWU's Freeman Asia Summer Internship Program (topics/organizations vary by year)
Why study abroad? It is a great opportunity to study the intersection of gender and other minority group status. It is also a chance to take classes/explore topics that are not offered at IWU and to have them count toward your major or minor.
Some questions to consider when studying abroad (adapted from LGBTQIA+ student life page)
What are gender relations and behavioral expectations in the main culture of this country?
What is the social perception of men? Women? LGBTQIA+ individuals? How are these categories socially defined, and are they treated very differently from one another?
What is the difference between sexuality and sensuality in this country?
Are there public in/decency laws?
What is the age of consent in this country?
How do gender, sexuality, race, class, location, etc. affect application of the law?
WGS students who have studied/will be studying abroad:
Mary Amanda Breeden '19 - Danish Institute for Study Abroad (DIS), Spring 2018
"Studying abroad was one of the highlights of my college career! I absolutely loved my classes, my host family, and all of the opportunities for travel. I cannot recommend it enough!"
Click here to read Amanda's blog.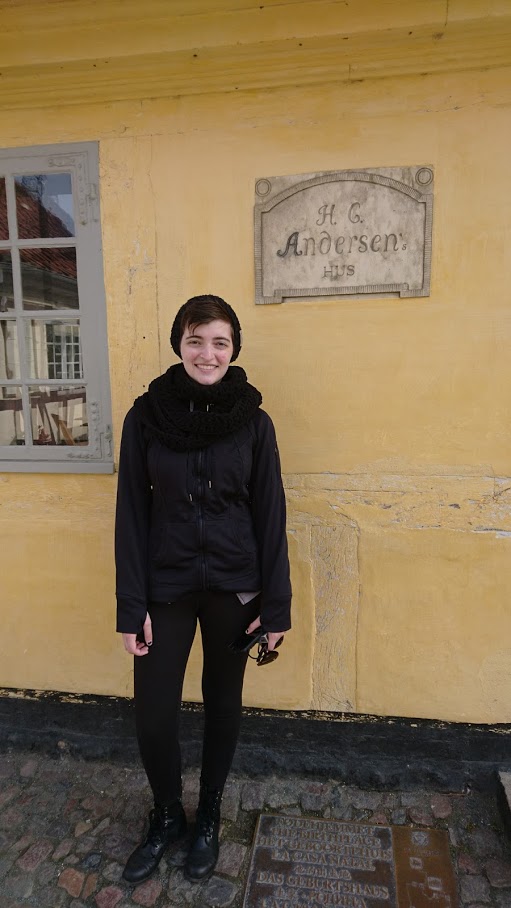 Internships
WGS 397- major/minor credit facilitated through WGS Program Director: Supervised experiential learning in Women's and Gender Studies. Students may arrange internships in consultation with a faculty member and a community-based sponsor in a relevant setting such as a not-for-profit association, social service agency or business. Prerequisites: declared Women's and Gender Studies major or junior or senior standing, WS 101, and consent of the Women's and Gender Studies Director. See Career Center for additional information and forms. Offered each semester.
Hart Career Center internship information
After IWU
Regional graduate programs in Women's & Gender Studies / Sexuality Studies:
Alumna spotlight
Nora Peterson '14, Sexual Violence Prevention Coordinator at Carleton College
M.A., Women and Gender Studies - Universidad de Granada and Central European University
B.A., Anthropology & Women's/Gender Studies, minor in Hispanic Studies - Illinois Wesleyan University
"Since graduating from IWU, I have really leaned in to gender studies, getting my master's degree in Women & Gender Studies, working as a campus advocate for survivors of interpersonal violence, serving as a board member for an abortion fund, and now working in sexual violence prevention education!"
Carleton Now: New sexual violence prevention coordinator will work to expand programming on campus