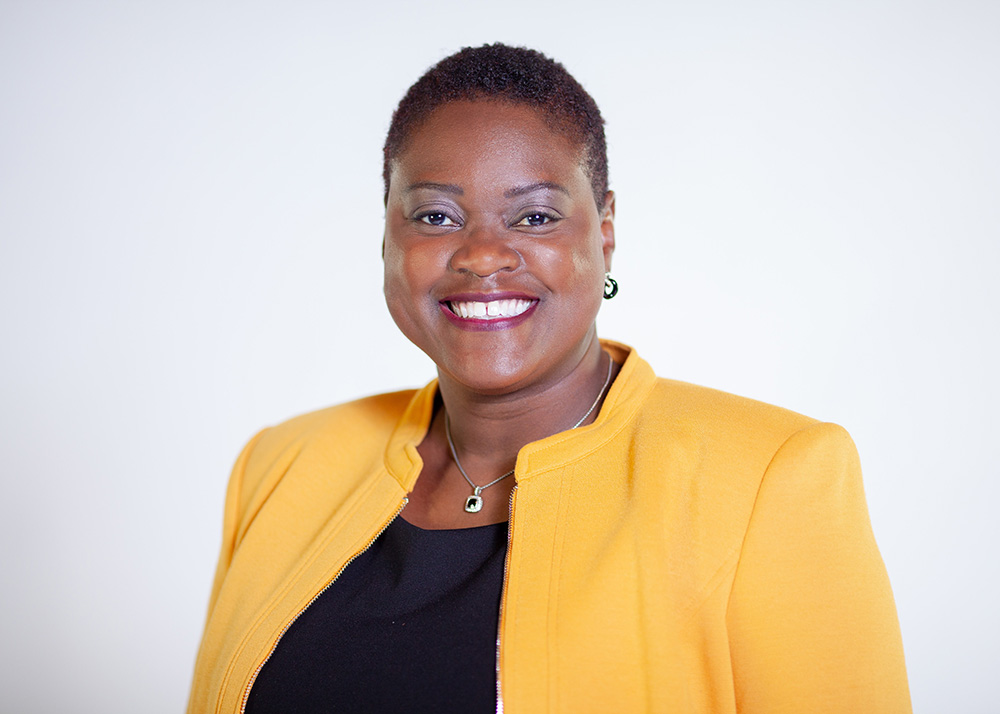 Dr. Martin Luther King Jr. Day Teach-In 2021
Jan. 20, 2021
BLOOMINGTON, Ill. — The intersection of blackness and U.S. Healthcare was a major theme for this year's annual Dr. Martin Luther King Jr. Teach-In. Dr. Stephanie A. Whyte helped spearhead the conversation as she delivered her keynote address entitled "COVID 19: The great disruptor" on Wednesday, January 20, 2021 at 5:30 p.m. The Teach-In was free and open to the public and can be watched here.
Dr. Stephanie A. Whyte is a 1991 Illinois Wesleyan Graduate and 2015 recipient of the University's Distinguished Alumna Award. Furthermore, she is a board-certified pediatrician, author, and media spokesperson with a bachelor's in Biology from Illinois Wesleyan University and an M.D. from Chicago Medical School (from which she received another Distinguished Alumna Award in 2013). Additionally, Dr. Whyte also holds an MBA in Public and Nonprofit Management from Saint Xavier University. Now, having also served as Chicago's first Chief Health Officer for Chicago Public Schools previously, Dr. Whyte is a Senior Solutions Medical Director at Aetna Medicaid.
The virtual presentation followed by a Q&A segment covered a range of topics, beginning with her Journey as a first-generation college student, but soon tackling numerous issues concerning diversity and discrimination in the workplace, academic settings, and especially healthcare environments.
Specifically, Dr. Whyte began her presentation by briefly outlining her path to Wesleyan and how she became the first Chief Health Officer for the CPS District. Whyte described how she had a few inspirational mentors growing up, so she was always certain she wanted to pursue the medical field. She came to IWU as a Pre-med Biology major, and successfully completed her degree despite some disheartening experiences during her time as an undergraduate. After she graduated, Whyte earned her M.D. from CMS and completed her residency in pediatrics at Louisiana State Medical Center. Soon after, she began working at the Mobile CARE Foundation, a non-profit organization in the city of Chicago. She explained that she began to enjoy the business side of the organization as much as providing asthma care and education to kids across the city. She completed her MBA by taking local college courses, emphasizing in her talk that she had to learn to "pivot and embrace what the next thing was." Shortly thereafter, she went to the CPS District and began her new role of Chief Health Officer.
With her presentation falling on Inauguration Day, Whyte addressed her enthusiasm about the historic day and the new Vice President of the United States, Kamala Harris. With a similar background to Harris, Whyte spoke about pioneering and the difficult road ahead for the new Vice President. She connected this to her time at IWU, speaking about representation and her experience interviewing Wesleyan's first minority director.
In the Q&A portion of the presentation, a larger conversation about activism and race emerged. Whyte described some of the hardships she faced during her undergraduate career, specifically with her advisor. During her time at Wesleyan, her advisor heavily underestimated her potential and even discouraged her from pursuing biology and medicine. When Whyte got accepted into the Pre-med program at CMS, the program Director showed her the letter of recommendation her advisor sent in. The letter openly stated that the advisor did not recommend her for that program because he believed she could not withstand the rigors of medical school. Whyte described that while she was very hurt from this experience, it did not steer her away from achieving her larger goals. She spoke of resilience and being open to uncomfortable situations because that is when she grew the most. In terms of activism, Whyte explained that the main goal is to be authentic and transparent in task, and to demand authenticity and compromise from others. Whyte finished her presentation with words of encouragement for pre-med students, speaking about the importance of being passionate and willing to pivot in an ever-evolving field.
Held annually, the Teach-In honors Dr. Martin Luther King, Jr. who spoke at Illinois Wesleyan in 1961 and 1966, his only visits to the Bloomington-Normal community.