Graduates to be Honored During Commencement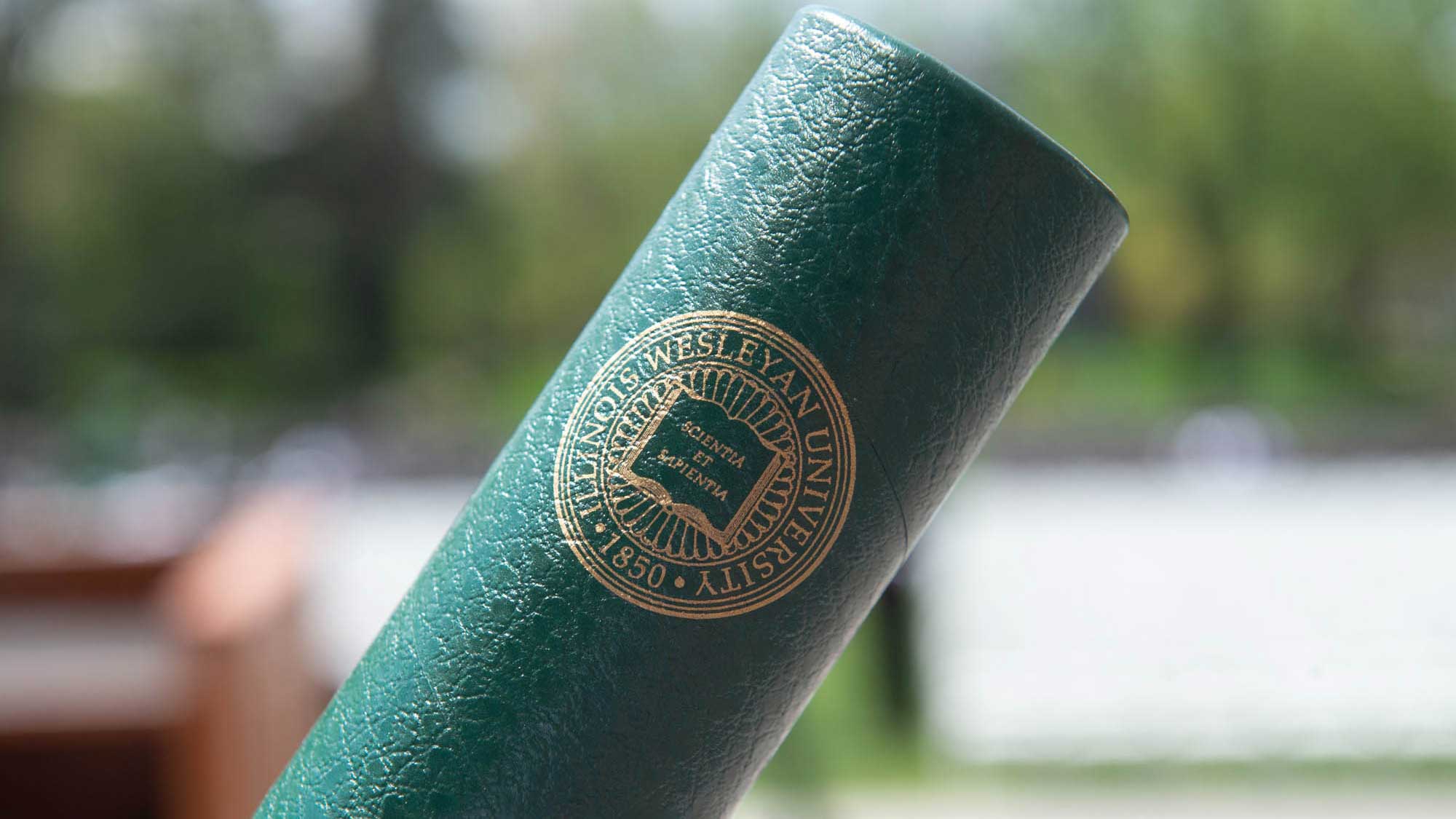 UPDATE: All three Commencement ceremonies will be held in the Shirk Activity Center due to forecasted wind and rain.
April 23, 2021
BLOOMINGTON, Ill. — Illinois Wesleyan University will celebrate Commencement in person on Sunday, May 2, 2021. Weather permitting, three ceremonies will be held outdoors in Tucci Stadium.
To reduce capacity due to COVID-19 protocols, two ceremonies will be held for the Class of 2021 — one at 10:30 a.m. and one at 3:00 p.m. — with the graduating class divided in half. Guests are limited to four per student, and for those unable to attend, the ceremony will also be live streamed from the Commencement website: www.iwu.edu/commencement.
The Class of 2020 is also invited to participate in an in-person ceremony at 6:30 p.m., having been recognized virtually in August last year due to the COVID-19 pandemic. Students and faculty will be seated on the Tucci Stadium field for each ceremony, with guests seated in the bleachers. Seating will be distanced and masks will be required. In the event of severe weather, the ceremony will be relocated to the Performance Gym at the Shirk Center.
Geisha Jimenez Williams will address graduates at all three ceremonies with a speech titled "Who will face the challenges of tomorrow? Why not you?" Williams has more than three decades of experience in the energy industry and is currently an independent board member and Chair of Osmose Utility Services, Inc., a member of the supervisory board of Siemens Energy, Inc., and an independent director of Artera Services, LLC. She also serves on the Bipartisan Policy Center Board of Directors.
Williams was formerly Chief Executive Officer and President of PG&E Corporation. She was the first and only Latina CEO of a Fortune 200 company and has been recognized as the highest ranking Latina leader in business. Williams previously worked for over two decades at Florida Power and Light Company. Her husband, Jay Williams, is an Illinois Wesleyan University Class of 1979 alumnus.
More information about Illinois Wesleyan Commencement information — including updates — will continue to be posted to the Commencement website: www.iwu.edu/commencement.
By John Twork