Short Honored with Starkey Award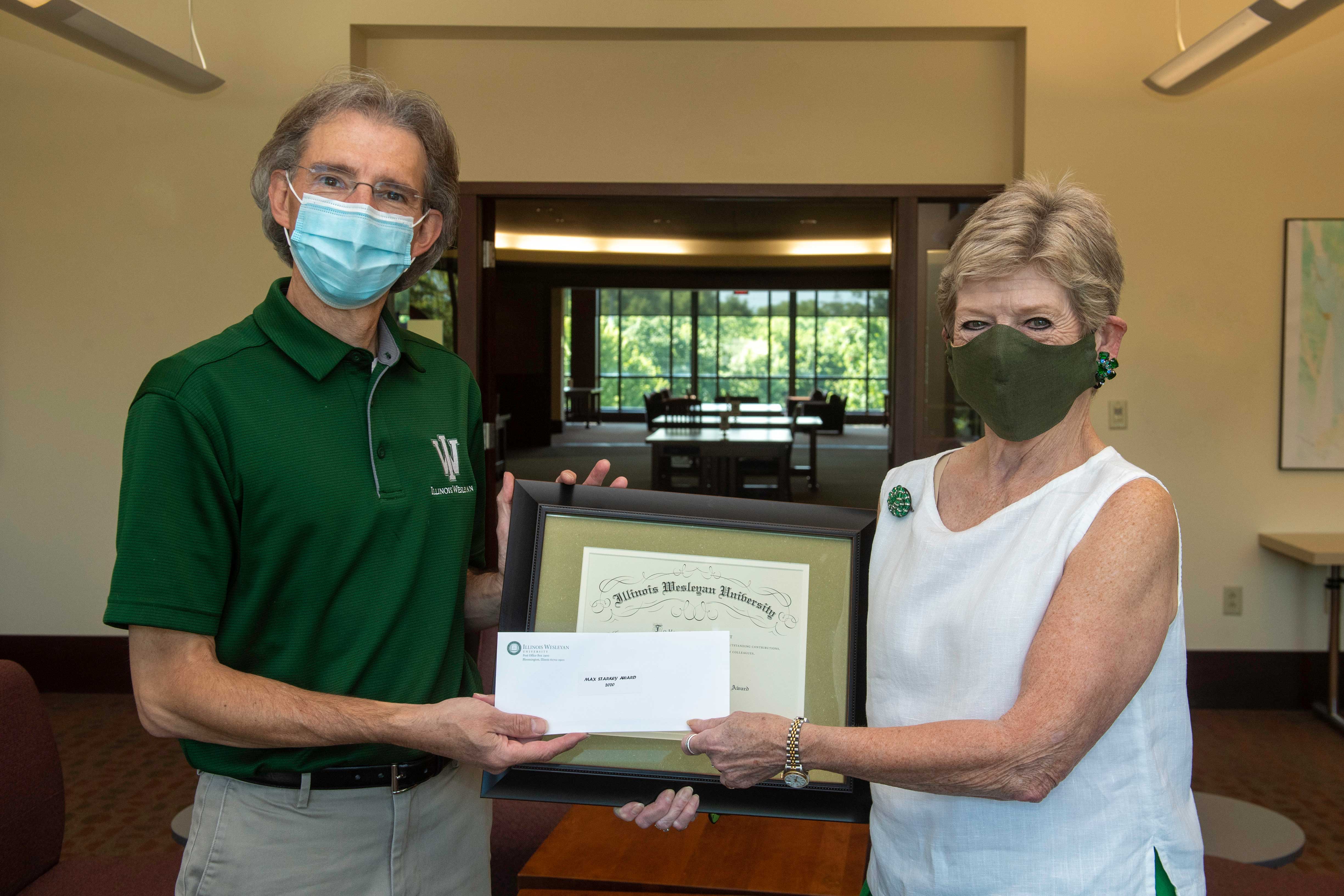 Aug. 14, 2020
BLOOMINGTON, Ill. — Trey Short is the 2020 recipient of the Max L. Starkey Service Award at Illinois Wesleyan University, President S. Georgia Nugent announced Friday, Aug. 14.
Short, who joined the information technology services (ITS) staff at Illinois Wesleyan in 1989, served as chief technology officer for more than a decade until retiring in 2019. With only a brief hiatus in service, Short rejoined the University as the senior instructional technologist, an important role which became critical amid the COVID-19 pandemic as faculty, staff and students rapidly transitioned to teaching, learning and working in an online environment.
"Trey's leadership has been one of the key factors allowing a very small ITS staff to immediately 'pivot' to a higher level of support for faculty using both existing platforms for online learning, including Moodle, as well as newly adopted platforms, including Zoom," a nominator wrote.
The nominator continued, "He has, in short, brought decades of experience with the campus and its people to the task of bringing teams together in new ways to ensure that the university is able to address an emergency situation. Many people on campus are stepping up in extraordinary ways this year, but I would argue that Trey Short has been at the center of one of the most important efforts the University has had to make to ensure continuity in our core mission of teaching and learning."
The Starkey Award is given to a staff member whose loyalty, enthusiasm and outstanding contributions have provided an invaluable service to the Illinois Wesleyan community. Established in 2001, the award is named in honor of the late Max Starkey, a 1957 graduate of Illinois Wesleyan, who was the University's controller for more than 39 years until his retirement in 1996. The award is made possible through a gift of the Starkey family.
A committee of members of the Starkey family and former Illinois Wesleyan staff and faculty selects the Starkey Award winner from nominations from the faculty and staff. This year's committee included: Sue Anderson, professor emerita; Leanne Cox, former registrar; Marc Featherly, former photographer; Pamela Muirhead, professor emerita; Steve Peterson, former mechanic; Dan Terkla, professor emeritus.
By John Twork