Cheek '81 Honored with Distinguished Nursing Alumni Award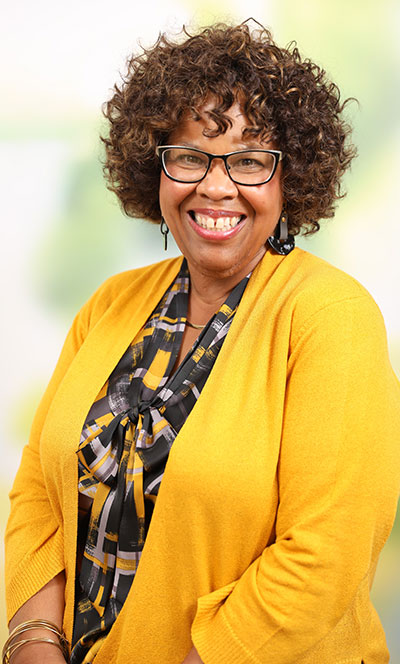 Oct. 7, 2020
BLOOMINGTON, Ill. — Ramona Cheek '81 is the School of Nursing 's 2020 recipient of the "Distinguished Alumni Award for Excellence in Nursing."
Cheek presented "Female, Black, and Fat ...the Challenges and Joys of Navigating through Life with Labels" during a Virtual Illinois Wesleyan University Homecoming video presentation on Wednesday, Oct. 7.
As Chief Nursing Officer for Mercy Health Fairfield Hospital in Ohio, Cheek currently oversees all nursing departments within the hospital. Cheek has an extensive history of leadership in healthcare, including her prior roles as Principal/Director at Premier Inc., a North Carolina-based healthcare performance improvement alliance, and Manager of Quality and Special Projects at Carle Foundation Hospital in Urbana, Illinois, where she also served as the Director of Quality and Chief Nursing Officer and Vice President of Patient Care and Quality.
Cheek graduated from Illinois Wesleyan with a Bachelor of Science in Nursing before earning a Master of Science in Adult Health Nursing from the University of Illinois at Chicago.
Cheek also holds the Certified Professional in Healthcare Quality (CPHQ) certification signifying her professional and academic achievement in patient safety and healthcare quality.Cheek started her nursing career as a medical surgical staff nurse at Mercy Hospital (previously Covenant Medical Center) in Urbana, where she also served as a nurse manager and an educator for nurses and patients. Eventually, she became a Medical Surgical Clinical Nurse Specialist (CNS) specializing in diabetes education and wound and ostomy management, a position she continued at Spartanburg Regional Medical Center in Spartanburg, South Carolina.
By Rachel McCarthy '21