TitanThon Raises Over $22,000 for OSF Children's Hospital of Illinois
March 4, 2019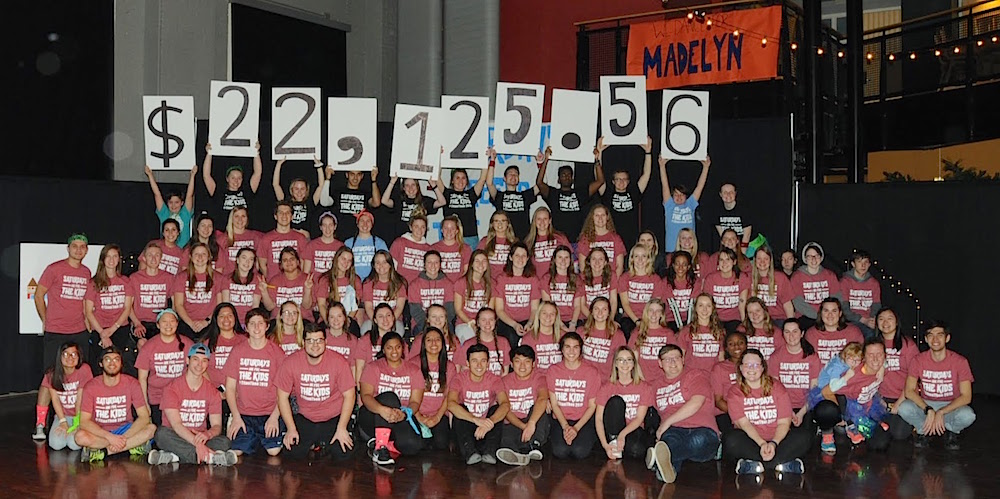 BLOOMINGTON, Ill. –– Surpassing their goal of $22,000, Illinois Wesleyan University's TitanThon registered student organization (RSO) fundraised $22,125.56 for the OSF HealthCare Children's Hospital of Illinois. The year-long fundraising effort culminated with TitanThon's main event on Saturday, Feb. 9 in the Hansen Student Center.
TitanThon is a student-run organization whose mission is to provide monetary and emotional support to the families and workers of the OSF Children's Hospital of Illinois. TitanThon's slogan is "For The Kids" because "Every penny that we fundraise goes directly to the OSF Children's Hospital of Illinois to fund the NICU (neonatal intensive care unit)," according to TitanThon president and elementary education major Emma Dalton '19.
By raising $22,125.56, TitanThon fundraised 22 percent more than in 2018 when the organization raised $18,050.22, which was a 96 percent increase from the 2017 total of $9,180.50.
TitanThon members live by the phrase "Every kid deserves a chance to be a Titan," Dalton said. "Every child in the hospital, no matter how small, will grow up to have aspirations and dreams, and we believe that those children should have the same opportunity that we have –– to pick a prospective career and pursue our passions."
Many other campus groups collaborate with TitanThon, including Greek Life organizations and numerous RSOs. By nature, Dalton said, TitanThon encourages students to look beyond Illinois Wesleyan's campus to become a part of something that impacts others in the community.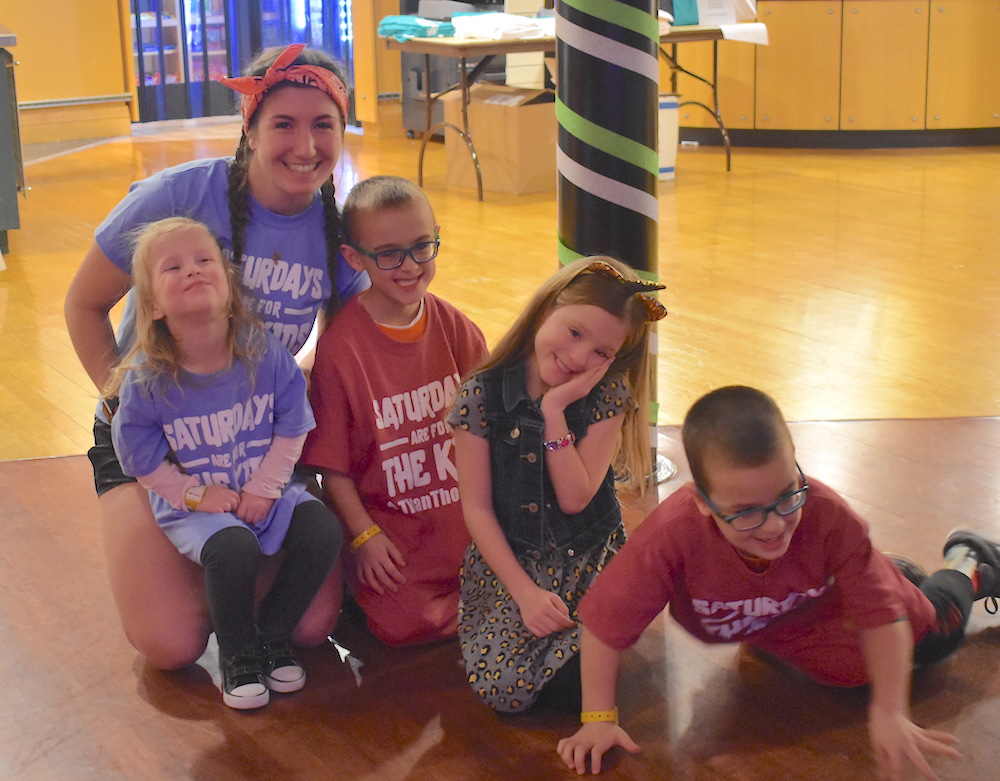 This year, six "miracle kids" – supported by the TitanThon – attended the main event, each with a unique story about their journey. TitanThon's main event is a celebration of the year's fundraising efforts, and a chance for the students to meet the families whose lives they are making a difference in. Participants pledge to stand on their feet for the entirety of the event in honor of the patients and their families.
TitanThon's event also featured activities for participants and Miracle Kids to participate in, such as "Are You Smarter than a 6th Grader," in which Miracle Kid Kaden asked participants questions about his interests.
This year's participants received a "miracle band" that resembled a hospital band. They wore the band throughout the entirety of the event and only removed it at the end to signify the same process that children go through when they enter and leave the hospital.
"Participants are encouraged to consider that while they get to remove their bands at the end of the night, there are still numerous kids in the OSF Children's Hospital of Illinois that have not yet finished their fight with childhood illness," Dalton said.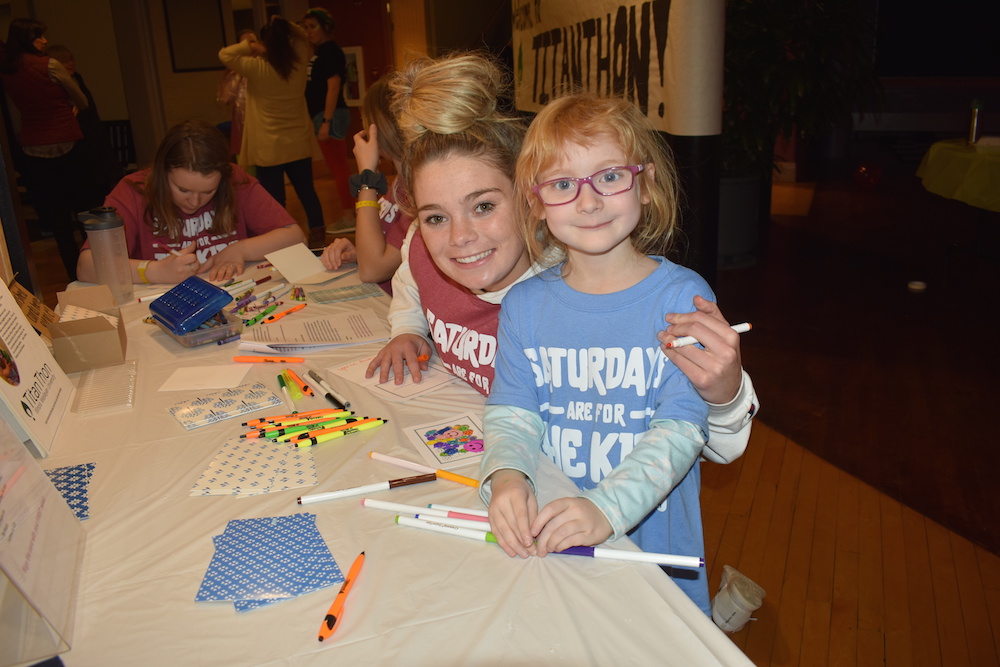 TitanThon's efforts have a profound impact on the families of the OSF Children's Hospital of Illinois. In response to the event, one mother wrote, "It is so heartwarming to us parents how much you love on our kiddos and how special you make them feel...watching your child suffer is horrible, but you guys are the ray of sunshine at the end of tough days. You are making a HUGE difference and miracles happen every day thanks to you!"
TitanThon is nationally affiliated with the Miracle Network Dance Marathon, a national organization on over 300 U.S. college campuses that fundraises for their local Children's Miracle Network Children's Hospital. Most programs conclude with a big event ranging from four to 46 hours in which the participants hear stories from Miracle Families, participate in activities, and fundraise for their local children's hospital.
By Megan Baker '21