Three Alumni Picked for Gov.-Elect Transition Committees
Jan. 4, 2019
BLOOMINGTON, Ill. — Illinois Governor-elect JB Pritzker is drawing upon the expertise of three Illinois Wesleyan University alumni by selecting Elizabeth Robb '78, Juan Salgado '91 and Michael Tipsord '81 to serve as transition committee members ahead of Pritzker's Jan. 14 inauguration.
Robb – retired chief judge, 11th Judicial Circuit – was named to the Restorative Justice and Safe Communities Committee; Salgado – City Colleges of Chicago Chancellor – was named to the Educational Success Committee; and Tipsord – Chairman, President and Chief Executive Officer of State Farm Mutual Automobile Insurance Company – was named to the Job Creation and Economic Opportunity Committee.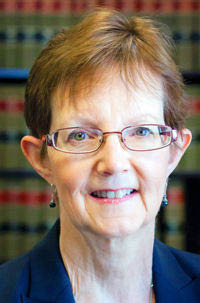 Elizabeth Robb '78
Robb was the first woman to serve as associate, circuit and chief judge of the 11th Judicial Circuit, which includes McLean County. Known for her leadership and innovative approach to justice, she was elected as circuit judge in 2000 and was retained twice by voters. During her decade-long career as chief judge, Robb worked to make positive changes to the courtroom, including the creation of McLean County's Criminal Justice Coordinating Council and two specialty courts focused on drug and recovery, and mental illness, among other initiatives.
Robb has additionally served on the Illinois Judicial Conference, and as chairwoman of the Illinois Conference of Chief Judges. Robb earned her law degree from Loyola University Chicago in 1981 and taught business law at Illinois Wesleyan and Illinois State University. She currently serves as a member of the Board of Directors of the Illinois Wesleyan Associates.
Juan Salgado '91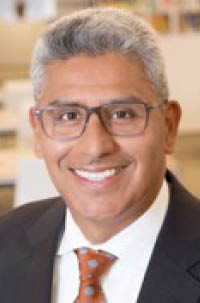 Now City Colleges of Chicago Chancellor, Salgado has focused his career on improving education and economic opportunities for residents in low-income communities. A community college graduate himself – prior to attending Illinois Wesleyan – Salgado oversees Chicago's community college system, which serves more than 80,000 students across seven colleges. In addition to his role as chancellor, he served as CEO of Instituto del Progreso Latino from 2001-17, where he worked to empower residents of Chicago's Southwest Side through education, citizenship and skill-building programs that led to sustainable employment and economic stability.
Salgado has been nationally recognized for his work, including in 2015, when he was named a MacArthur Fellow, one of the most prestigious innovation prizes in the United States. He earned a master's degree in urban planning from the University of Illinois Urbana-Champaign.
Michael Tipsord '81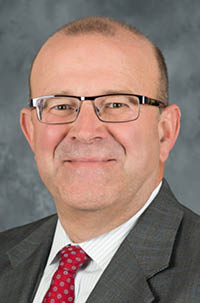 Tipsord began his State Farm career in 1988. He served in a number of leadership roles before stepping into his current positions in 2015 and 2016, as the leader of the largest provider of auto, home and individual life insurance in the United States. Tipsord works to continue State Farm's mission of helping people manage the risks of everyday life, recover from the unexpected, and realize their dreams, while growing the business in an evolving and complex marketplace.
In addition to his work at State Farm, Tipsord serves on the board of directors for Navigant Consulting, Inc. and is a member of the dean's advisory board for the University of Illinois College of Law. He is a trustee of the Brookings Institution and a member of the American Bar Association and Illinois State Bar Association. Tipsord earned a law degree from the University of Illinois Urbana-Champaign, among many other certifications.
​​​​​​​​​By Vi Kakares '20