Students Aid in WBRP Community Partnership
Sept. 27, 2019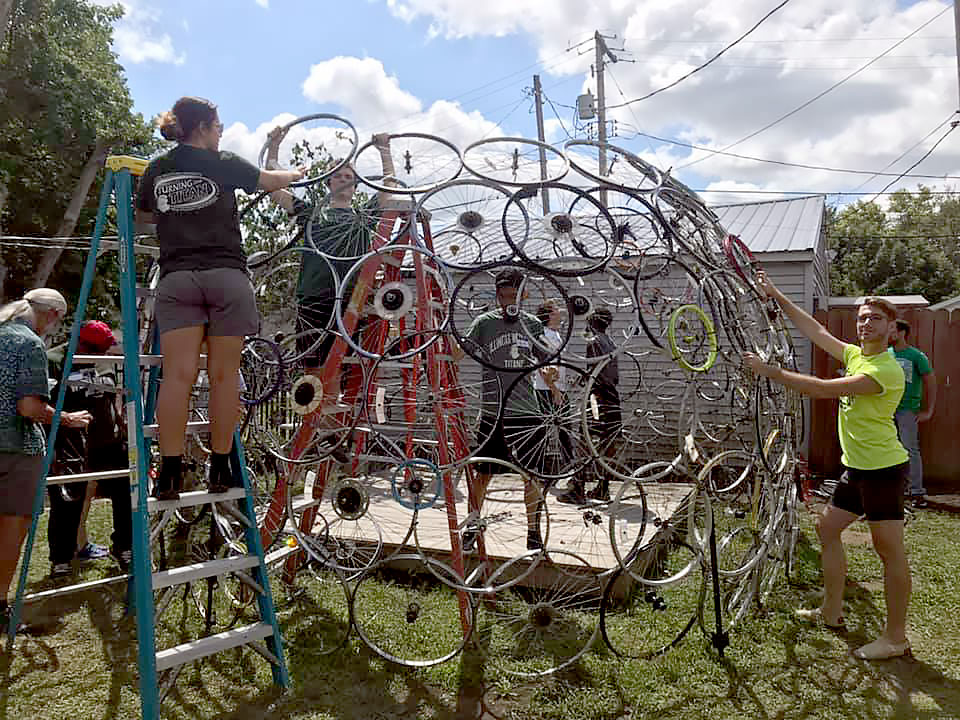 BLOOMINGTON, Ill. — Grant proposals written by Illinois Wesleyan University Action Research Center students Michelle Roy '20 and Cole Churchill '20 served as an impetus for three new West Bloomington Revitalization Project (WBRP) community projects which were recently unveiled.
"These projects were only possible because of the grants written by the students," said Action Research Center Director and WBRP President Deborah Halprin. "The WBRP relies on donations and grant support for many of our projects, and student grant writers increase our capacity to secure funds. We are grateful for their skills and they were truly invested in the success of these projects."
The Rick Heiser Memorial Garden and Roots Pride Vision Murals received funding from the Illinois Prairie Community Foundation through a General Grant and Mirza/Arts & Culture Grant and was supported by a grant from the Illinois Arts Council Agency, an agency of the State of Illinois, the McLean County Arts Center, and the National Endowment for the Arts.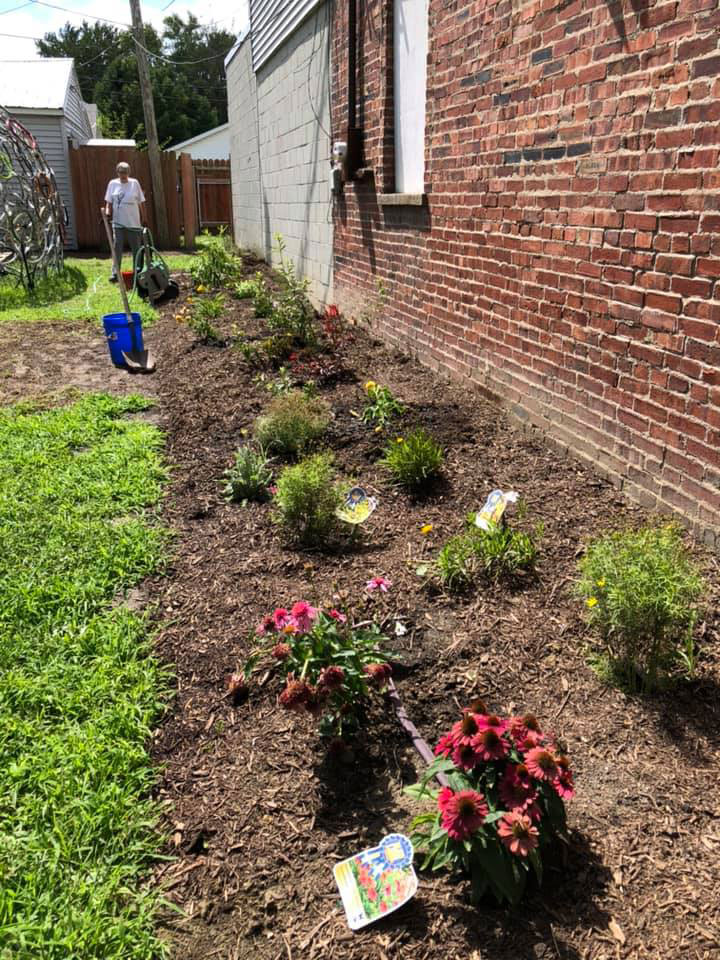 The garden is dedicated in honor of Rick Heiser who was a founding member and regular volunteer at the WBRP. The garden features native plants, some of which were donated by Heiser's friends and neighbors.
"This (garden) means that Rick will always be here in this neighborhood," said his wife, Susan. "This place completed what he hoped for in the neighborhood."
Two new murals on the building's east and west sides were also dedicated as part of the WBRP's Roots, Pride, Vision Project. The west side of the building now features the word "pride" as a representation of the pride that West Bloomington residents have in their neighborhood. Doug DeLong, owner of Osborn & DeLong graphic design studio, designed and painted the mural with the help of BFA Graphic Design major, Raya Hussain '21. The mural on the east side of the building, also designed and painted by DeLong, features native flowers matching those in the garden just below.
The third project, the Bike Dome, was led by Emeritus Professor of English Dan Terkla and executed with the help of 15 Illinois Wesleyan resident assistants through the Office of Residential Life's August day of service. The sculpture made of bike rims can be found in the back of the garden on the WBRP's east side.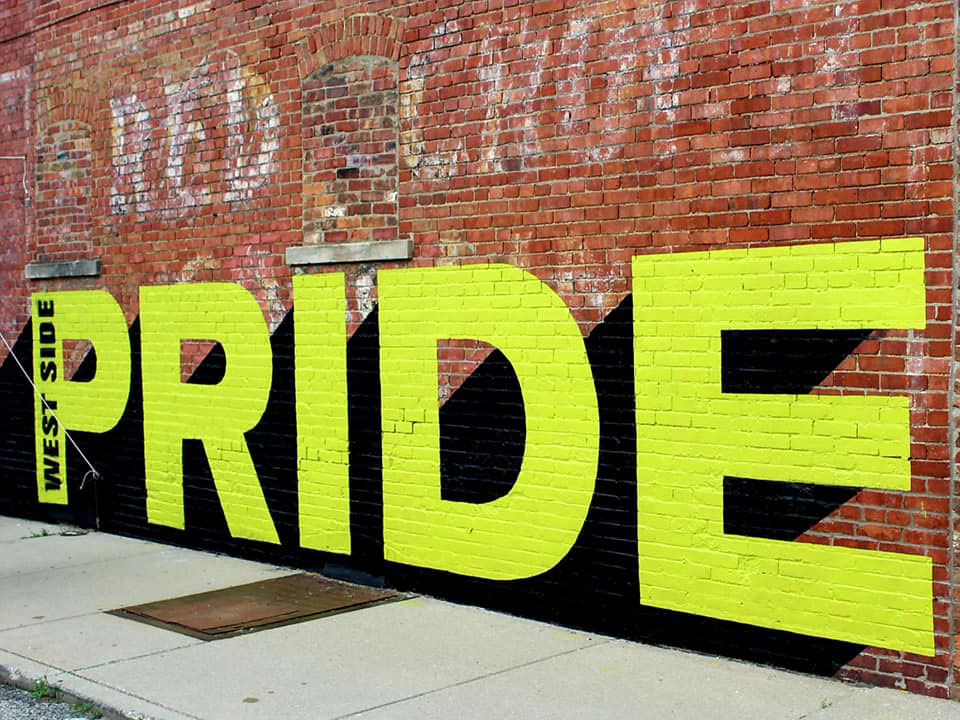 Terkla, a regular volunteer at the WBRP, collected bike rims that could no longer be used which were then fashioned into a dome. The dome features two smaller openings for children to crawl inside and one larger opening so that adults can also walk inside. The inside of the dome has a wood floor for sitting or standing.
"The Bloomington Public Library had a story time for kids in the dome, and we hope to host many community events there in the future," Terkla said. "I also hope that the dome will draw attention to the WBRP building and to all of the great things it does for the region and, especially, for the west side of town."
"ARC and the WBRP have combined efforts to realize the mission of neighborhood revitalization," Halperin added. "These grants are one more step in the long history of a deep community partnership."
By Samira Kassem '21