MLK Teach-In to Focus on Gender and Social Justice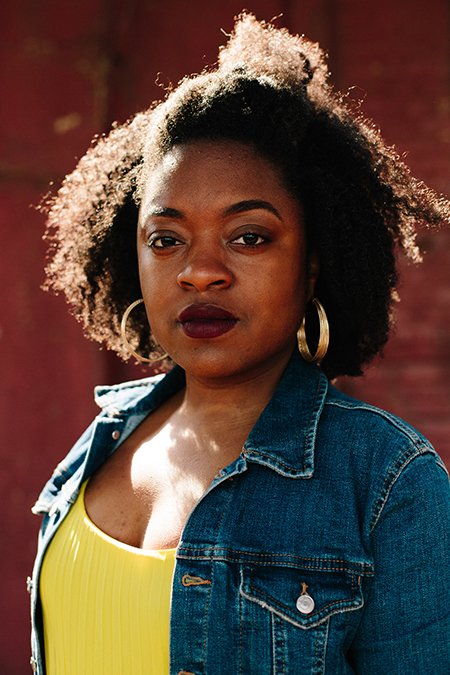 BLOOMINGTON, Ill. — "Gender and social justice" is this year's theme for Illinois Wesleyan University's annual Dr. Martin Luther King, Jr. Teach-In on Monday, Jan. 21 from 1 p.m. to 4 p.m. in the Hansen Student Center. The Teach-In is free and open to the public.
Illinois Wesleyan alum Charlene Carruthers '07 – one of America's most influential activists – will deliver the keynote address at 1 p.m. titled "Gender Justice is Social Justice: An Unapologetic Perspective on Black Liberation." Carruthers will discuss the legacy of fighting for a world without gender-based oppression across racial, economic and LGBTQ rights movements.
A strategist, writer and leading community organizer in today's movement for Black liberation, Carruthers has more than a decade of experience in racial justice, feminist, and youth leadership development movement work. She is the founding national director of Black Youth Project 100 (BYP100), an activist member-led organization of Black 18- to 35-year-olds dedicated to creating justice and freedom for all Black people.
Recognized as one of the top-10 most influential African Americans by The Root 100, Carruthers was also the recipient of the Illinois Wesleyan University 2017 Outstanding Young Alumna Award. After earning a bachelor's degree in history and international studies at Illinois Wesleyan, Carruthers received a master's degree in social work at Washington University in St. Louis. She is the author of Unapologetic: A Black, Queer, and Feminist Mandate for Radical Movements which was released on Aug. 28, 2018.
Following Carruthers' keynote address, President of Prairie Pride Coalition Dave Bentlin will present a talk at 2 p.m. titled "Pre-Stonewall Actions That Formed the Foundation for a Modern-Day LGBTQI+ Movement." Bentlin, who serves in the Office of the President at Illinois State University, is an advocate for the LGBTQ community. In addition to his leadership position with the Prairie Pride Coalition, Bentline has played major roles in the Bloomington Human Relations Commission and the Central Illinois Chapter of the American Civil Liberties Union.
The Teach-In will conclude with a session beginning at 3 p.m. focused on "gender identity and human rights." The session will be led by the IWU Pride Alliance, which is a student-run organization dedicated to equality for all students regardless of sexual orientation or gender identity.
Held annually, the Teach-In honors Dr. Martin Luther King, Jr. who spoke at Illinois Wesleyan in 1961 and 1966 in his only visits to the Bloomington-Normal community.
Dr. Martin Luther King, Jr. Teach-In Schedule
Date: Monday, Jan. 21
Location: Illinois Wesleyan University Hansen Student Center
Theme: Gender and Social Justice
Free and Open to the Public
1 p.m.: Keynote Address by Activist and Author Charlene Carruthers '07
2 p.m.: Dave Bentlin, President of Prairie Pride Coalition
3 p.m.: Session on Gender Identity and Human Rights led by IWU Pride Alliance
By John Twork