Makerspace to Open at IWU this Fall
Aug. 21, 2018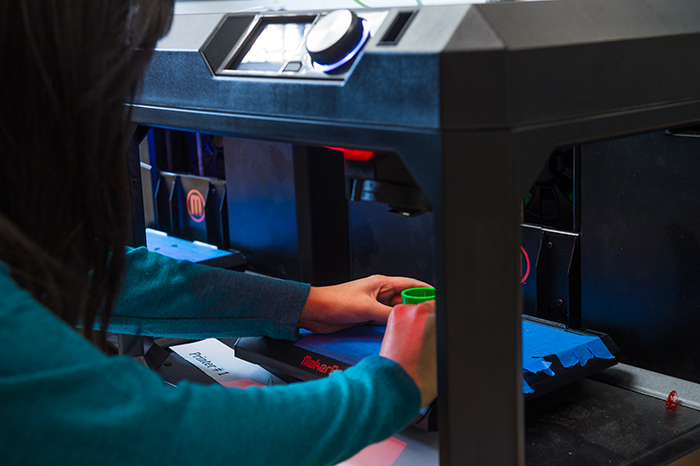 BLOOMINGTON, Ill. — Whether working on a class project, creating handmade presents, or simply trying their hand at a new skill, Illinois Wesleyan University students can get creative at the new Makerspace, set to open this fall in the Memorial Center's Underground.
Students in the Makerspace will have access to 3D printers, sewing machines, laser cutters and other equipment to use for any creative project.
"It's a space that can be used by any class, a place to sit and work, a place to hang out, a place to drink coffee, and a place to have a release," said Visiting Assistant Professor of Design, Technology and Entrepreneurship (DTE) Mark Genrich '83. "It's a place to just go and be creative for a while."
The Makerspace is a way for the University's "makers web" – an array of equipment scattered throughout various buildings in various departments – to come together in a cohesive space.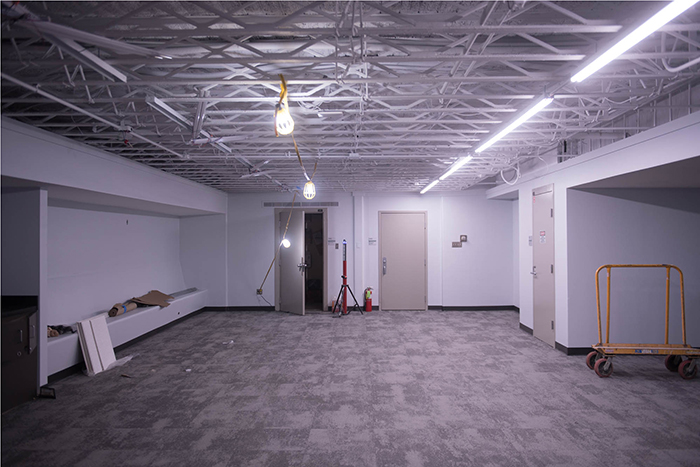 Genrich and his DTE colleagues, Associate Professor of Physics Bruno deHarak and Adjunct Instructor of Business Administration Tara Gerstner '01, have plans to expand the Makerspace throughout the year by adding additional equipment and offering seminars for students on 3D modelling software and other available tools. In afternoons and evenings, the Makerspace will also employ student workers who can provide guidance on how to properly use the machinery.
The idea of a Makerspace was integrated into the development plan of IWU's new DTE major from its inception, as a space where DTE students can share ideas and prototype their products. However, Genrich hopes that students across all majors will take advantage of the resources provided there.
"People think differently when they're making things with their hands," Genrich said. "There's an element of creative problem solving that comes with it that gives people practice to work on other ideas for other things, by thinking in a different way. So, we think it's really important for the students on campus to have this facility, for whatever reason they want."
By Rachel McCarthy '21