Students Band Together to Fight Hunger
Oct. 9, 2018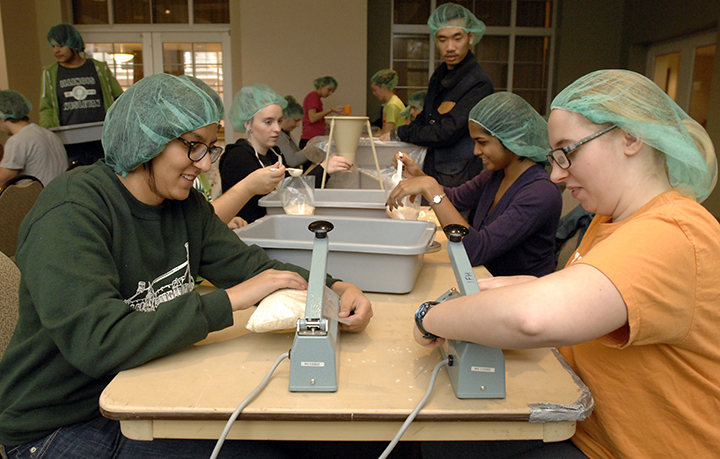 BLOOMINGTON, Ill. — Illinois Wesleyan University's Interfaith organization will help combat hunger ahead of the upcoming holiday season with its annual "Harvesting Help" service day.
The event will take place on Saturday, Oct. 13 beginning at 9 a.m. in the Hansen Student Center and is open to all IWU students who register to participate.
As a registered student organization (RSO) dedicated to creating a more peaceful world through mutual respect and understanding between faith and non-religious traditions, IWU Interfaith also actively gives back to the community.
"We emphasize the importance of community service across worldviews and like to practice what we preach," said Paula Amat Norman '19 (Geneva, Illinois), the lead Multifaith Ambassador coordinator of the event. " We hope students develop an independent love for service that will stay with them beyond their college years and help them develop a sense of community."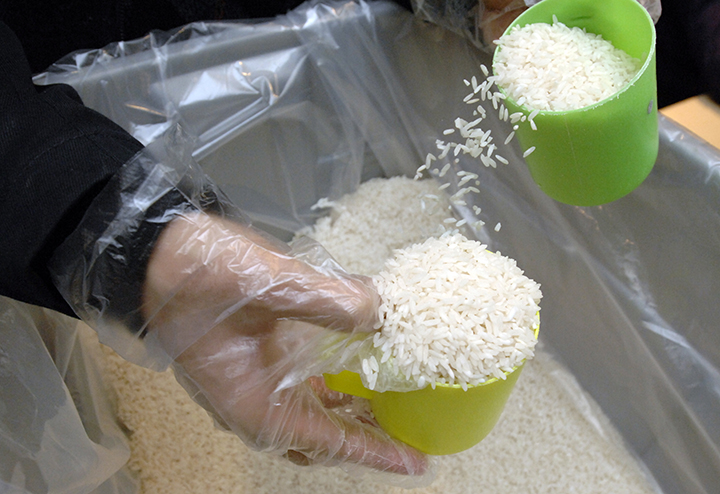 Norman said IWU Interfaith sponsors the Harvesting Help event to provide a way for students to engage with the community. Students will begin by repackaging food in the Hansen Student Center, where a panel of speakers will later discuss the power of civic interfaith leadership for social justice and community development. Following the repackaging, participants will be divided into two groups: One group will volunteer at the Midwest Food Bank , and the other will volunteer at the IWU Peace Garden .
Norman said events such as Harvesting Help are an integral part of Interfaith's mission related to social justice and community service.
"Personal experience is one of the best methods of learning, and we find that students care much more about their community the more they participate in it," she said. "Events like Harvesting Help provide an easy way for students to turn their commitments to social justice and community development into action on campus and off campus."
The event is co-sponsored by Alpha Phi Omega, Interfaith, Jewish Student Association, Muslim Student Association, Pride Alliance, Spanish and Latino Student Association, South Asian Student Association and Secular Student Alliance.
By Vi Kakares '20