Think Bigger During All In For Wesleyan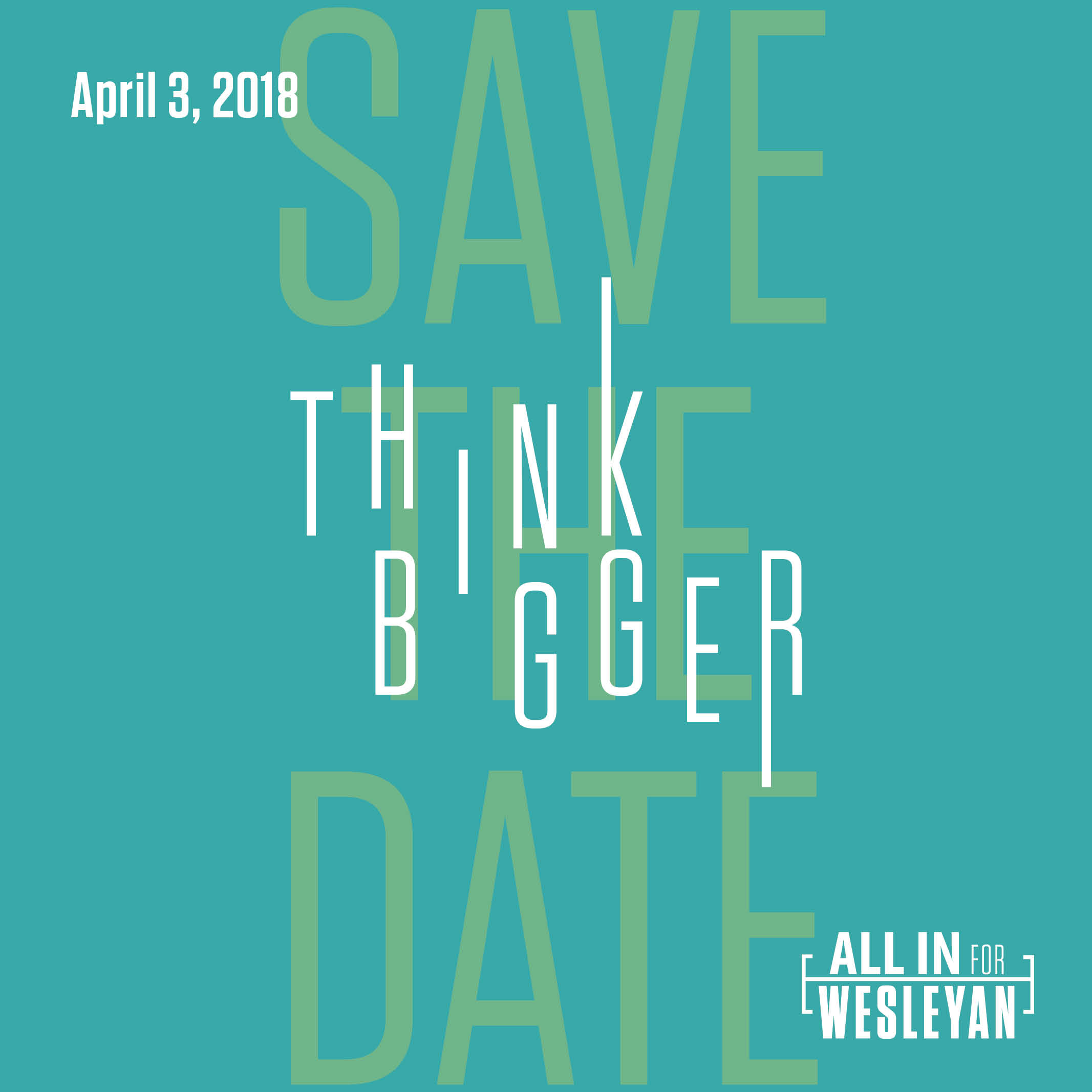 BLOOMINGTON, Ill. — Alumni, parents and friends of Illinois Wesleyan University are invited to "Think Bigger" during the biggest All In for Wesleyan yet on Tuesday, April 3.
All In for Wesleyan is a 24-hour campaign which aims to make a big difference on campus and in the lives of current and future Titans. This year's All In campaign will begin at midnight on Tuesday, April 3 and end at midnight on Wednesday, April 4. A website dedicated to All In for Wesleyan will go live April 3 at midnight: www.iwu.edu/all-in.
Supporters of the University are invited to visit the website to make gifts and track live progress. They are also encouraged to promote All In via their personal social media accounts by using the hashtag #AllInForWesleyan.
By John Twork