Pulitzer Prize Author to Speak at President's Convocation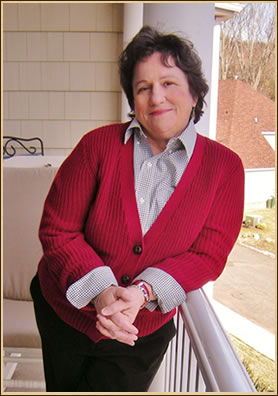 BLOOMINGTON, Ill. — Pulitzer Prize-winning author Amy Ellis Nutt will speak at Illinois Wesleyan University's President's Convocation on Wednesday, Sept. 5 at 11 a.m. in Presser Hall's Westbrook Auditorium (1210 N. Park St., Bloomington).
Nutt is the author of IWU's Summer Reading Program selection Becoming Nicole: The Transformation of An American Family , which tells the story of Wyatt Maines in her journey of asserting her gender identity and "becoming Nicole." In the process, Nicole challenges those around her to reassess their previously held beliefs in light of a rapidly changing world. Similarly, the University's annual intellectual theme Changing Climates challenges the campus community to examine and re-examine the racial, religious, political, environmental and economic climates present in our world.
Currently a neuroscience and mental health writer at The Washington Post, Nutt holds a prolific background in journalistic writing as a Nieman Fellow in Journalism at Harvard University, a Ferris Professor of Journalism at Princeton, and an instructor of journalism at the Columbia University Graduate School of Journalism.
Nutt was awarded the Pulitzer Prize in 2011 for her feature series The Wreck of the Lady Mary, about the 2009 sinking of a fishing boat off the coast of New Jersey. She was also a 2009 Pulitzer Prize finalist in feature writing for The Accidental Artist, later made into a book, Shadows Bright as Glass. Becoming Nicole is Nutt's second New York Times bestseller, following her 2014 co-authored book The Teenage Brain.
Nutt previously worked as a journalist for the Star-Ledger in Newark, New Jersey and Sports Illustrated, for which she received several honors. Her awards have included the Distinguished Writing Award (non-deadline writing) from the American Society of Newspaper Editors, the Pinnacle of Excellence Award from the American Association for the Advancement of Science, and the Front Page Award from the Newswomen's Club of New York.
Nutt graduated from Smith College with a double major in English and philosophy. She holds master's degrees in philosophy from M.I.T. and journalism from Columbia University. Nutt was born in Staten Island, New York, grew up in New Jersey and lives in Washington, D.C.
By Rachel McCarthy '21