Like a Good Neighbor
Illinois Wesleyan 2019 Distinguished Alumni Award Winner and retired State Farm chairman and CEO Ed Rust Jr. '72 embodies his company's well-known slogan.
Story by Matt Wing
Ed Rust Jr. '72 spent part of his professional career in corporate boardrooms surrounded by executives sitting behind placards prominently displaying full names, complete with middle initials.
If his nametag matched the others, State Farm Insurance Company's chairman and CEO would offer a polite correction.
"Please, just call me Ed," he'd request.
The now-retired Rust treated individuals the same regardless of their title or position and wanted them to be comfortable in their exchanges with him. He was quick with a smile, offer of a handshake or a pat on the back.
It wasn't unusual for State Farm employees to bump into their CEO at the local Farm & Fleet or Tractor Supply Company on a Saturday morning. Nor was it unusual to spot Rust working on his farm, moving dirt or planting trees. Though he had the means to have someone take care of the place, he did most of it himself.
And he still does.
If a water line needs repaired, he fixes it. If a tractor won't start, he pops the hood to take a look.
Rust's down-to-earth personality was a hallmark of his leadership style at State Farm, endearing him to the company's thousands of employees.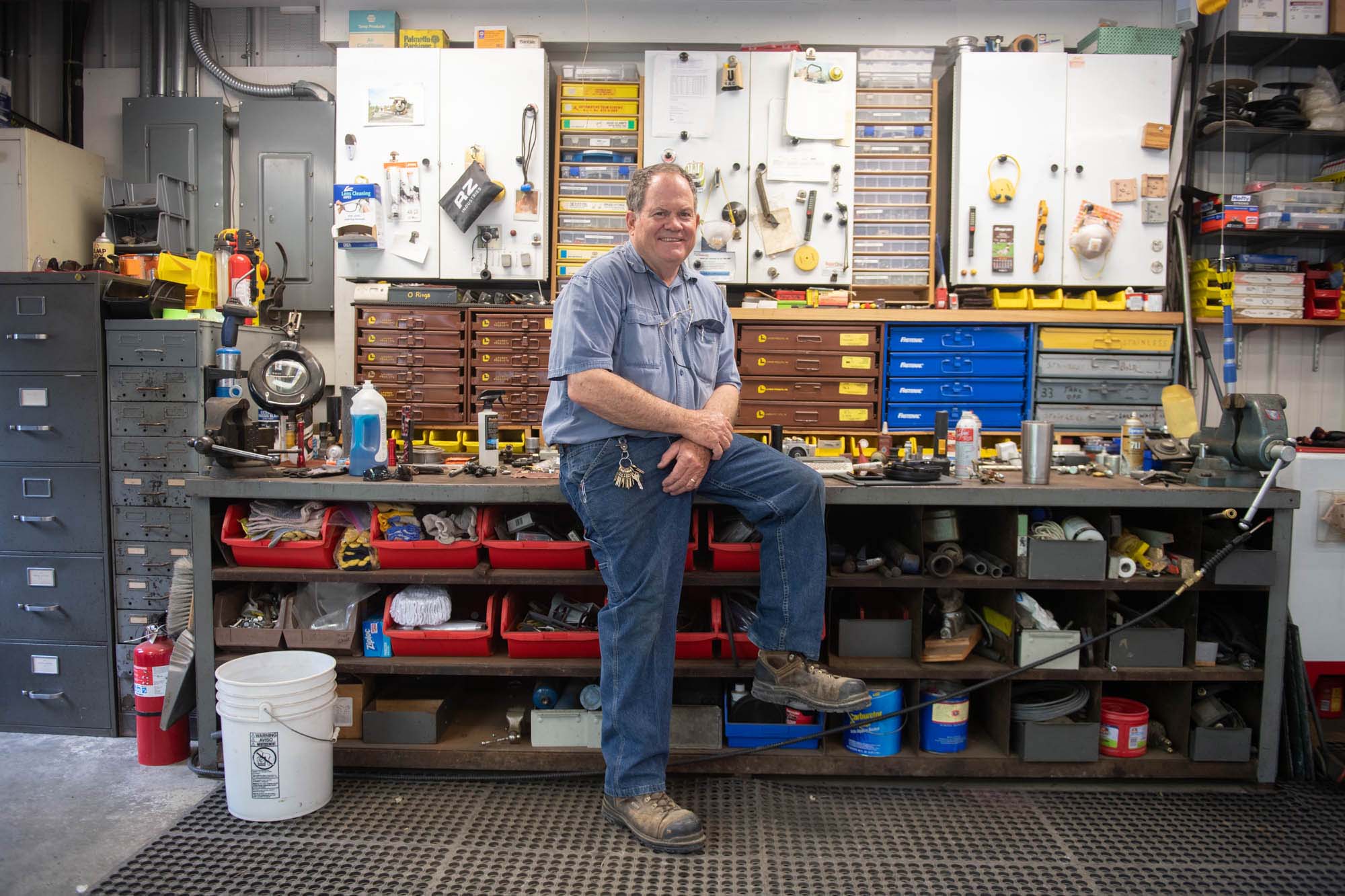 "He's absolutely the best you could ask for in a boss. He is kind and generous and pays attention to detail," said Kathy Payne, a retired senior director who served State Farm's Education Leadership team during Rust's tenure. "He is one of the best."
Serving as CEO of the largest insurance company in the United States for 30 years as a third-generation leader of the company, Rust followed in the footsteps of both his father, Ed Rust Sr. H '74, and grandfather, Adlai Rust '14, H '57 (although the company is no longer headed by a Rust, it continues to be led by an IWU alumnus: Michael Tipsord '81).
Ed Rust Jr. led the company during a period of unprecedented growth, all while serving on a number of boards and advancing educational initiatives, including generous support of his alma mater.
Rust is Illinois Wesleyan's 2019 Distinguished Alumni Award winner.
"This is something that is indeed an honor," Rust said of the award. "I tend to stay a little more in the background, and something like this pushes me out of there — and I'll get over that — but this is quite an honor."
Becoming State Farm's CEO put Rust in a position many assumed he would someday fill. But he had no such assumptions.
"People mistakenly think because of my family's background that insurance was my focus," Rust said. "But it wasn't at all. Business? Yes. Finance? Yes. Obviously, insurance is incorporated as a part of all that, but my time at Wesleyan was figuring out what I wanted to do."
Rust was influenced by a variety of professors and coaches during his time at Illinois Wesleyan, where he earned a degree in business administration and competed for the school's football and wrestling teams. He ultimately decided to continue his education at Southern Methodist University, where he earned an MBA and a law degree.
It wasn't until then, holding multiple offers to join Dallas-based firms, that he truly considered State Farm as a possible landing spot. He eventually joined the company, first as a trainee in Dallas and then an attorney in the Corporate Law Department. Rust later earned several promotions leading to vice president, then executive vice president and chief operating officer, and finally CEO in 1985.
He led the company during times of dramatic and impactful changes, including the implementation and widespread use of personal computers, mobile devices and the internet, the construction of a system support headquarters in State Farm Corporate South, and constant tracking of insurance and risk trends.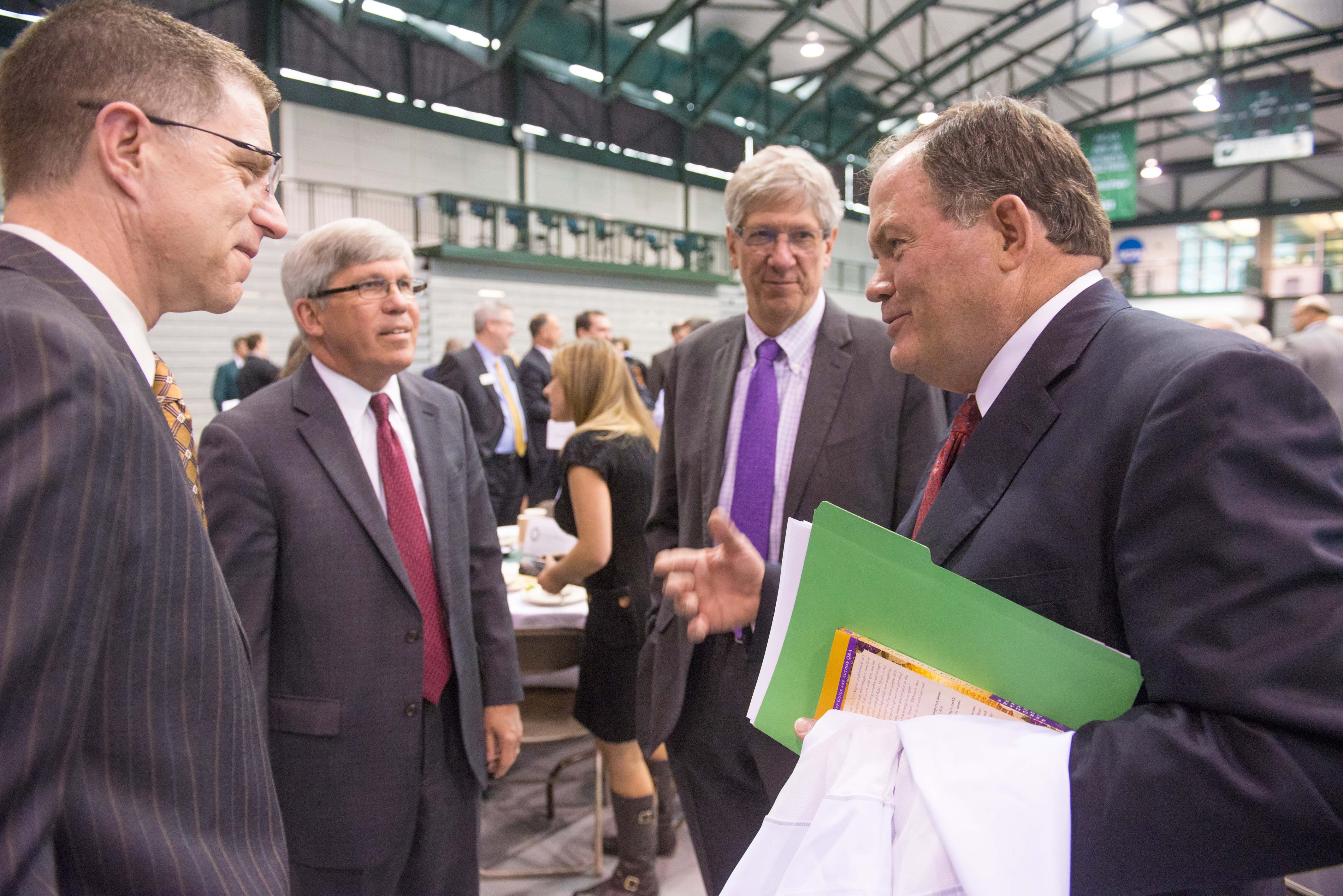 "It's fascinating when you think about the influence of technology over the past 30 years," said Rust, fondly recalling a mid-90s conference at which the importance of the internet to business, if any, was debated. "You have to constantly push yourself to understand the changing world around us. It's essential for business leaders to develop a strong sense of intellectual curiosity."
Rust also served on a number of corporate and nonprofit boards during his time as CEO, some of which he continues to serve today. The benefits were many, Rust says, as it helped broaden his perspective and understanding of different industries in ways that were insightful for his responsibilities at State Farm.
"I'm a product of the Bloomington-Normal community, but you quickly learn that it's not the center of the universe," he says with a smile. "I saw being involved with outside organizations and international travel as a necessary engagement to observe and participate in the dramatic changes occurring across that external environment, recognizing the impact it has on us."
A sharp business acumen aided Rust in his three-decade run as State Farm's leader, but being able to step back from the "pressure cooker" was also important. He was able to unwind and de-stress by tending to the land at the place he affectionately calls Rust Farms. Rust grew up with a fascination in agriculture and big machinery, vividly recalling family road trips from his childhood spent gazing out a car window at work zones and construction sites.
"What you see around here is kind of a continued manifestation of that," Rust says on a warm May morning, motioning toward the contents of a Morton building on his property filled with well-worn tools and machines. "This has been and continues to be a tremendous stress reliever and escape for me."
And now, after his retirement in 2016, he spends more time "working" at Rust Farms than ever before. There is plenty going on, and Rust has a couple of hired hands helping out. He treats them the same way he'd treat his business peers. None of them know his middle initial.
Rust embodies his company's longtime "like a good neighbor" jingle. Payne, Rust's former State Farm employee who once lived just a few doors down from him, can attest to the fact.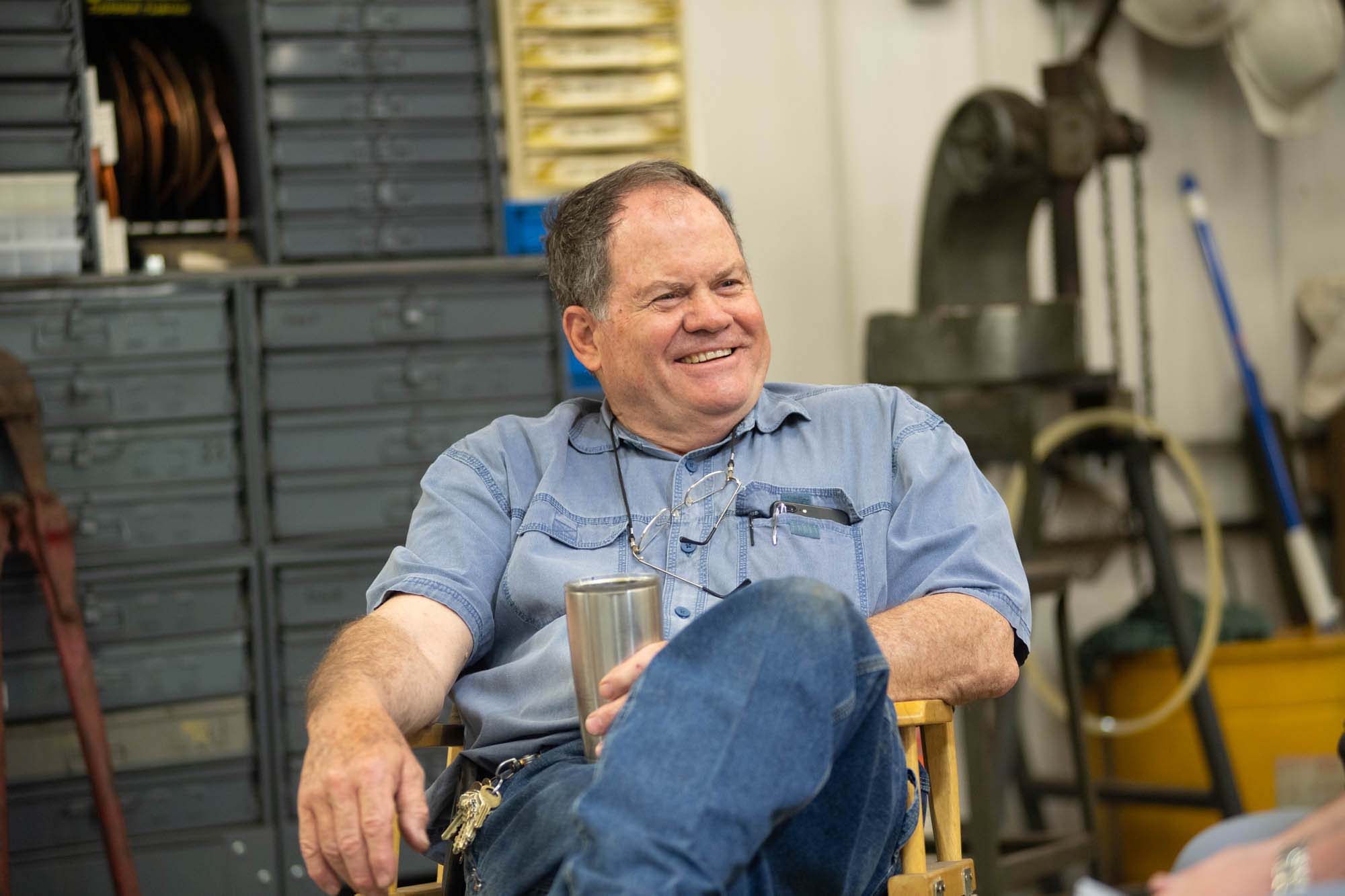 During a blizzard one blustery winter day, she glanced out her front window to find Rust clearing her driveway (in a tank-like snow plow, of course). Another time, when he and wife Sally were visiting Payne's son who had suffered broken bones in a motorcycle accident, Rust escaped and returned 30 minutes later with a contraption to elevate the broken wrist in a makeshift sling.
"That's Ed," said Payne. "He's so generous."
And one needn't live immediately next door to Rust to be the beneficiary of his kindness. He's done much for education. He's done much for his community. And he's done more yet for education in his community. Especially at Illinois Wesleyan.
"Wesleyan has been a very special place for me," Rust said. "I have been pleased through the years to be able to provide what help I can, or assistance, or be a sounding board on issues, so this (award) is indeed a pleasant honor."