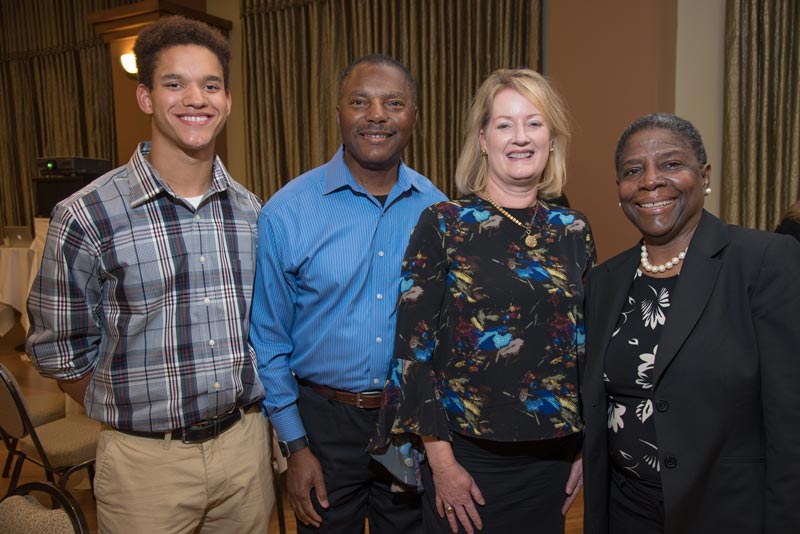 Paying it Forward
Story By Matt Wing
Quickly approaching her high school graduation and unsure of what to do next, Amanda Toney-Logan '74 needed help. She needed guidance. She needed direction.
She found it all in Silas Purnell.
A leader in Chicago's black community, Purnell helped thousands of city high school students find paths to higher education. Purnell dedicated his life to helping young people, tirelessly pursuing scholarships and grant money for those who wanted to attend college but did not have the financial means to do so. In the Chicago neighborhood where Toney-Logan grew up, it was common knowledge that if a student wanted to go to college and was willing to work hard, Purnell would find the money.
"One of my high school classmates, who had already been accepted to Illinois Wesleyan, her mother told me about Silas Purnell," Toney-Logan said. "She said if you wanted to go to school, he could find the money to help you."
Like thousands of others from her hometown aided by Purnell, Toney-Logan graduated with a bachelor's degree four years later.
A history major at Illinois Wesleyan, Toney-Logan was a founding member of IWU's chapter of Delta Sigma Theta, which had to navigate a demanding application process to establish a local chapter. Toney-Logan was active in Illinois Wesleyan's Historical and French societies, and even had a brief stint as a DJ at the student radio station.
"It was one of the best times of my life," she said of her time at IWU. "And I didn't really realize it until after I left."
Toney-Logan also maintained a campus job in the library to help pay her way through school. Combined with grants and scholarships secured with the assistance of Purnell, she was able to graduate with little student debt.
"If you got $500 here or $1,000 there, or you put in earnings from your student job – it all added up," she said.
After graduation, Toney-Logan started at Illinois Bell as an assistant manager and was quickly promoted to a manager role. Meanwhile, she explored another career path. Starting with night classes, Toney-Logan slowly worked her way through law school. After graduating from DePaul University's College of Law, she served as a law clerk for the Honorable Illinois Appellate Court Justice R. Eugene Pincham. She eventually started her own practice, specializing in employment discrimination and probate law.
Toney-Logan eventually campaigned for the position of circuit court judge, winning an election in 1994. She was retained for the position three times before retiring in 2009.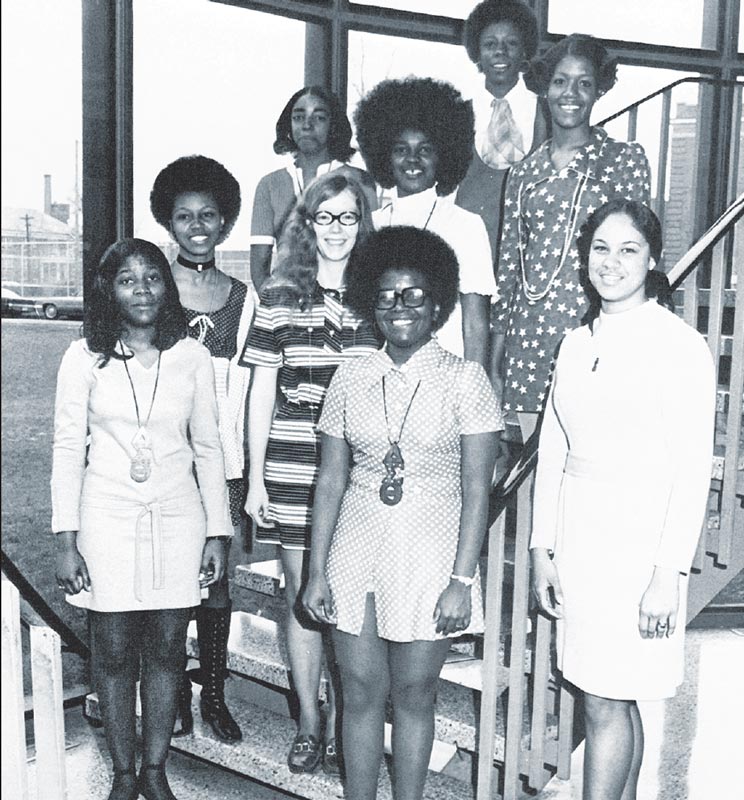 Financially stable and wanting to provide the same opportunity to attend Illinois Wesleyan she received a quarter century earlier, Toney-Logan founded The Honorable Judge Amanda Toney-Logan Endowed Scholarship for African-American Students in 2000. The scholarship was first awarded in the 2003-04 academic year and has since provided an annual scholarship to a qualified recipient for each of the past 15 years.
"I just wanted to give back to the school that gave to me and I've never forgotten that, because it was so important to me," Toney-Logan said. "Every little bit counts and I don't know if people understand that. If they can't give a lot and can't do this or can't do that, then they don't do it. But if you do what you can do, it will be appreciated. And it feels good when you see that someone cares."
Toney-Logan has had occasion to meet the beneficiaries of the scholarship she funds each year at Illinois Wesleyan's Scholarship Benefactor Dinner. At this past fall's dinner, which featured a record number of scholarship recipients and attendees, she met for the first time Caleb Green '20, this year's recipient.
Green, a sophomore, is a double major in entrepreneurship and marketing from Parker, Colorado, a suburb of Denver. He's a member of the IWU men's lacrosse team and has been involved in student activities, notably the social media promotion of comedian Adam Devine's campus visit in February 2017.
But unlike any other scholarship recipient Toney-Logan had met previously at the Scholarship Benefactor Dinner, Green brought unique company: his parents.
Previously informed her scholarship recipient's parents would be in town from nearly 1,000 miles away, Toney-Logan was quick to invite the Greens to join their son at the Scholarship Benefactor Dinner. The extra company made for a unique meeting, which Toney-Logan counts among her most pleasant visits at the annual event.
"I loved all of them, the dad, the mom, Caleb – they were all great," she said. "Caleb's a young man who is discovering everything and trying to find out things on his own. And his parents were typical parents. His mother was how mothers are, concerned and worried about what her child should and shouldn't do. They were just typical parents and it was great to meet them, too."
Toney-Logan and the Greens spent the evening talking about Illinois Wesleyan, lacrosse and Caleb's recently-launched social media marketing consulting agency, which he hopes to grow while pursuing his degree at Illinois Wesleyan, and eventually expand to become his full-time job.
Toney-Logan left the Scholarship Benefactor Dinner, as she usually does, impressed with the young person her scholarship benefits. Before returning to Chicago, she stopped by the University bookstore to pick up an IWU Lacrosse T-shirt.
"I bought it for Caleb, in his honor," Toney-Logan said. "If I could have put his name and number on the back of it, I would have!"
While he made an exceptional first impression on his benefactor, Green was akin to so many of the IWU students that filled the Memorial Center's Joslin Atrium the night of Scholarship Benefactor Dinner, in that his education at Illinois Wesleyan depended largely on a financial aid package.
"I really liked it here when I came on my visit, but we weren't sure we could afford it," he said. "I knew about the FAFSA (Free Application for Federal Student Aid) and that scholarships were possible, but Illinois Wesleyan was really good about helping me find everything I could to help me be able to come to school here."
During his freshman year at IWU, he learned of The Honorable Judge Amanda Toney-Logan Endowed Scholarship for African-American Students. "I decided then that I was going to go for it," Green recalled. "It's helped tremendously and I might not be here right now if not for that scholarship. It's been really important for me and my family."
The scholarship has been equally important to previous recipients. Count Raven Stubbs '13 among those who depended on opportunities like the one Toney-Logan's scholarship provided.
After receiving the scholarship as a senior and graduating from IWU in 2013, Stubbs was accepted into Harvard Graduate School of Education, where she earned her master's degree in education policy and management.
Stubbs is now a campus director at a middle school in the Boston area. She also leads an anti-oppression consulting project, working with not-for-profits and communities to help create sustainable models of equity and intentional cultures of equity through workshop training, using Theatre of the Oppressed techniques.
Reflecting on how far she had come, from a modest upbringing in Detroit to Illinois Wesleyan to Harvard, Stubbs decided she needed to send some thank-you notes to those who had helped her along the way.
One was for Amanda Toney-Logan.
"I just really wanted her to know that her decision had such a huge impact on me, for her to pay it forward in that way," Stubbs said. "It was very important to acknowledge that and it was important for me to let her know the significance it had for me."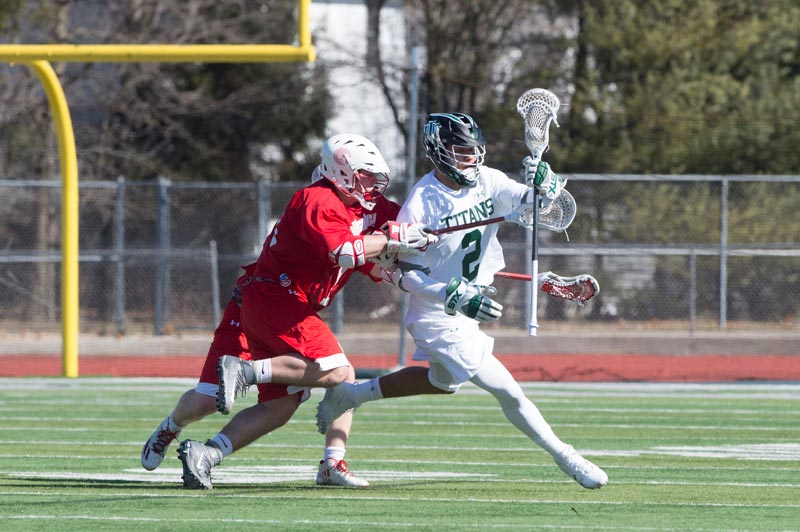 Toney-Logan said that knowing former scholarship recipients go on to successful careers after their time at IWU is the most gratifying part of funding the scholarship. Among the previous recipients are a lawyer, two human resource specialists and enough education professionals to run a small school. Nearly half of the previous recipients of Toney-Logan's scholarship have gone on to receive higher academic degrees after leaving Illinois Wesleyan's campus.
So getting a note like the one she received from Stubbs simply reaffirmed Toney-Logan's commitment to providing access to an IWU education through her scholarship.
"I felt so good reading that note," she said. "For her to tell me how important it was to receive the money she received and how hard it was for her and what it meant for someone to care and to understand … she was just so gracious in writing that note and it was so nice to read it."
In addition to providing access and affordability to remarkable students, Toney-Logan has the corresponding goal of enlisting the next generation of scholarship supporters.
"I'll continue to do it as long as I have money to make it possible," she said of her scholarship endowment. "I'm just honoring what others did for me and trying to do the same for someone else, and I can only hope that others do the same."
Just as Silas Purnell had inspired her, Toney-Logan hopes to inspire someone who can one day fill her shoes.
And she may have found one such person in her youngest scholarship recipient.
"I hope to be in a position where I can do that, too, someday," Green said. "For all the people who have invested money and time into you and helped you become the person that you are, I feel like you have to give back in some way, and I would love to help future students the same way."