Summer 2017 issue highlights
Cover Stories
Treating design, technology, and entrepreneurship equally, a new major equips IWU students with skills to tackle real-world problems and bring new products and services to the marketplace.
Alumni Investment in Student Innovation Pays Many Kinds of Dividends
Student Credits University Support for Mobile Fitness Launch
Student Businesses Take Off, Thanks to Fellowships and Alumni Support
For Dave Petrick '67, the spirit of entrepreneurship is contagious
---
More issue highlights
As Mother Nature delivered a picture-perfect day for Commencement 2017, some 400 graduates and their guests honored venerated traditions and toasted new beginnings.
After recovering from a paralyzing fall, Sam Porritt '84 launched a foundation to help others with debilitating conditions and limited health insurance to get the rehavilitation therapy they need.
Curiosity and What to Make of It
According to Prof. Mafazy, "You don't have to be an anthropologist to let your curiosity about different ways of being in the world take you on little journeys of discovery."
In his quarterly letter to our readers, IWU President Eric Jensen reflects on the start of a new academic year and new challenges on the horizon for the liberal arts.
---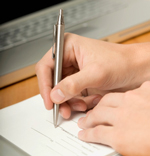 Choose from several forms to provide information and feedback to IWU Magazine.

---
Previous issues


---
IWU Magazine staff: Tim Obermiller, Editor; Gary Schwartz, Graphics Editor
Illinois Wesleyan University Magazine is published quarterly
by the Office of University Communications.
Content on this Web site copyright
of Illinois Wesleyan University.