Thorpe Center
The Thorpe Center is a collaborative endeavor between Information Technology Services and The Ames Library. We are located on the 3rd floor, in the Ames Library, and welcome faculty, staff, and students.
The Thorpe Center provides support and technology in the following areas:
Opportunities to become acquainted with new technologies
Support for integrating standard & emerging technologies for use within & outside the classroom
Digital video editing for integrating audio and video into presentations and projects
Classroom and event support for technology & media
The Thorpe Center is also a sandbox for testing out new technologies and furniture. Please send any comments our suggestions that you may have for this space to Ask Us!. Below are a few of the items that were suggested and are now permanent fixtures.
Digital Video Editing Workstations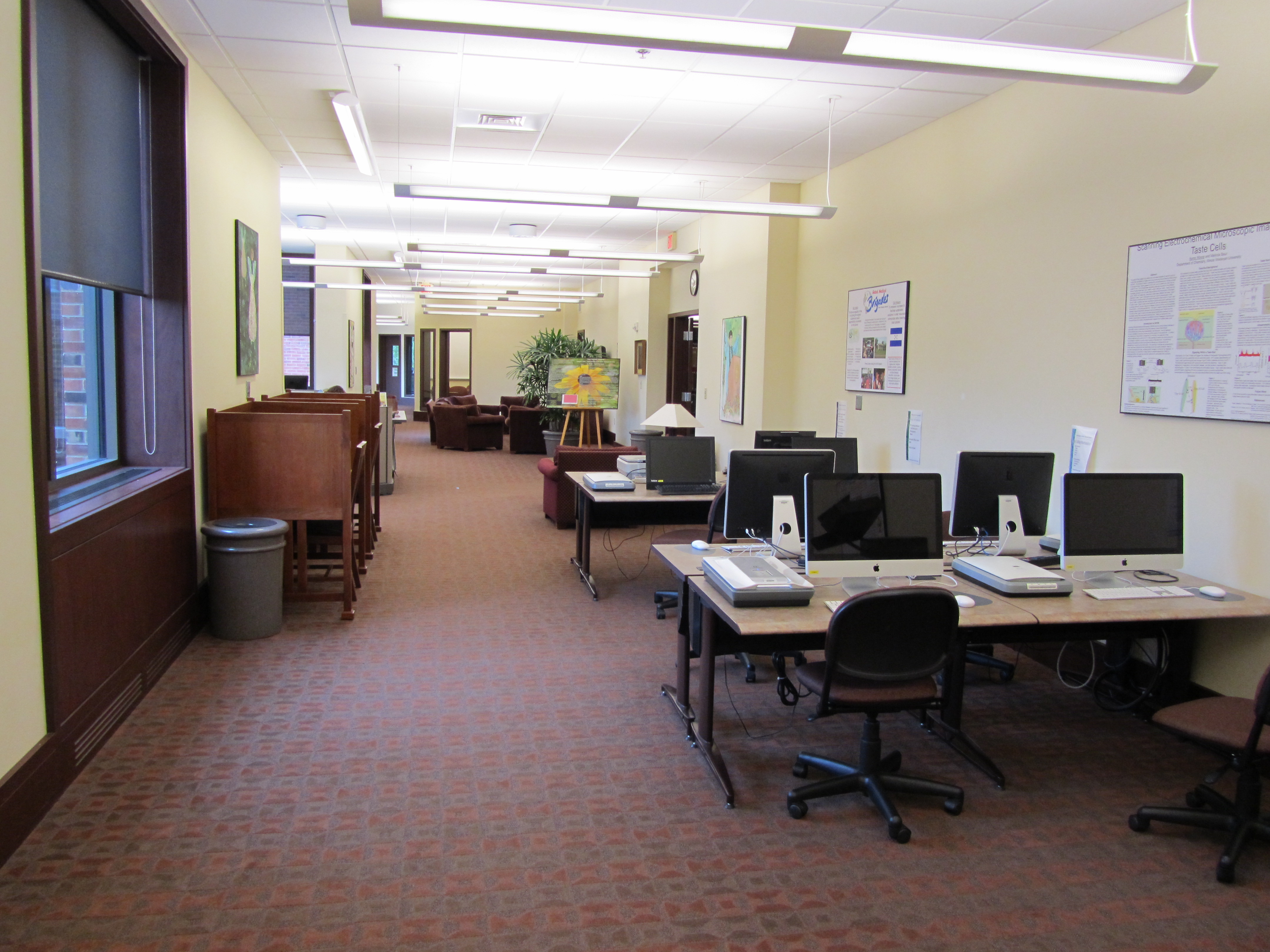 Sumo Chairs - great for reading, working on your laptop, enjoying the view, or just taking a nap.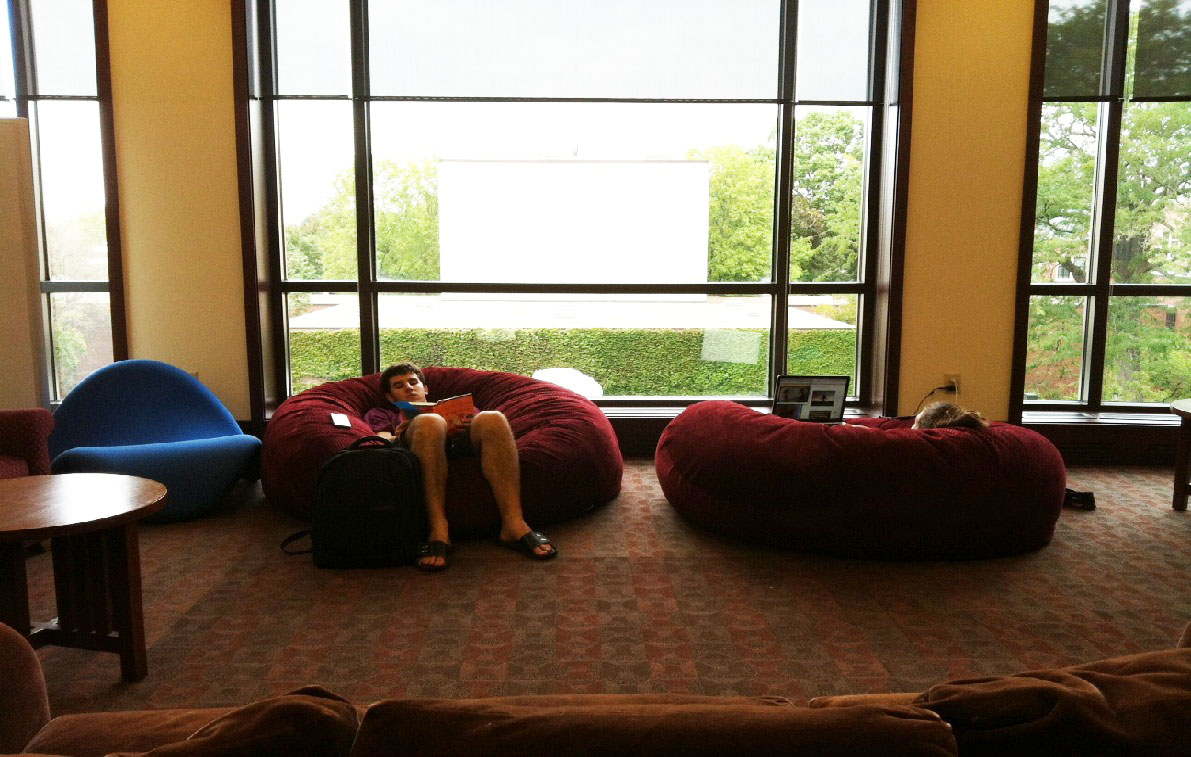 Whiteboard Walls - you can write on the walls! Work in small groups and write on all three walls of this cubby.