Contact Us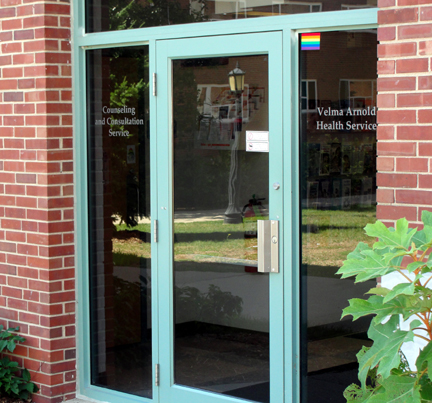 Please call 309-556-3107 to make an appointment.
8:00am - 12:00pm (last appointment at 11:30am)
1:00pm - 4:30pm (last appointment at 3:40pm)
We do NOT take walk-in appointments.
For emergencies after hours, call IWU Campus Safety at 309-556-1111 or 911.
Arnold Health Services--Magill Hall - North Entrance
PO Box 2900 Bloomington, IL 61702-2900
Phone (309) 556-3107 Fax (309) 556-3805
Email: healthservices@iwu.edu
Staff
About Arnold Health Services
Health Services offers students basic injury and health care with appropriate medical consultation and referral to the student primary health care provider or a local professional for advanced care. Emergency first aid is available for all university guests. There are no charges for services rendered in Health Services.
Immediate health care after hours is available at local hospitals and urgent care clinics. Please be aware of your personal insurance plan requirements if you choose to seek non-urgent care at a location other than Illinois Wesleyan University Health Services or your primary physician.