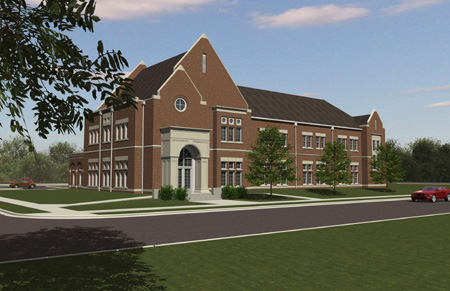 Minor Myers Welcome Center
The future Minor Myers Welcome Center is captured in this artist's rendering.
This important addition to campus will be located next to Evelyn Chapel on Park Street and will become the new home for the Office of Admissions and the Hart Career Center. By housing these two student-centered offices together, we hope to send an important message that we attach high priority to addressing student needs at Illinois Wesleyan. Learn more.
– Dick Wilson