WESN 88.1 FM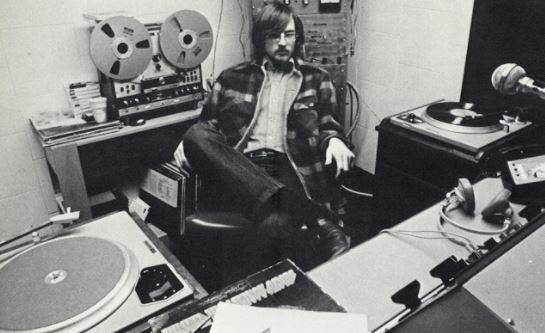 WESN 88.1 FM is a 100 watt student-run, college radio station that was established at Illinois Wesleyan University in 1972 and has been active on campus for the past 50 years. The station was primarily managed by students during the 70's, 80's and 90's when college radio was one of the primary, if not only, outlets for alternative and "non-pop" music. With the advent of music streaming services, the way in which college students shared and accessed music changed dramatically, leading to decreased participation at WESN.
In 2020, a process was initiated to "reboot" WESN, which included physical changes to the studio space located in Kemp Hall as well as the creation of a new management structure designed to provide consistent leadership and support during both the academic year and summer months. Even with the most recent changes, the mission of the station has remained the same since its founding in the early 1970's: provide a creative outlet for the IWU community to participate in live radio broadcasting and present the Bloomington/Normal community with broadcasting content not found through other radio outlets.
Requests:
309-556-2634 or 556-2635
Office: 309-556-2638
Email: wesn@iwu.edu
Artists & Labels
submit materials to:
Derek Bohlman
WESN 88.1 FM
PO Box 2900
Bloomington IL 61702
Email: dbohlman@iwu.edu
Address for Deliveries:
WESN 88.1 FM
1207 N Main St.
Bloomington, IL 61701