Jan. 18, 2021
News for and about the Illinois Wesleyan community
Campus News
Titans In The News
Grown and Flown
Vice President for Enrollment and Marketing LeAnn Hughes offered advice for high school students who are making tough college decisions amid the ongoing pandemic.
Becker's Healthcare Podcast
Dr. Ray Gensinger '86, Chief Information Officer for the Hospital Sisters Health System, shared his perspective on the role of CIOs, and much more.
Fiction/Non/Fiction Podcast
R. Forrest Colwell Endowed Chair and Professor of English James Plath explored conspiracy theories in history and literature and discussed his edited volume, Critical Insights: Conspiracies.
MedPage Today
Amid reports of people becoming infected with COVID-19 despite receiving their first vaccine dose, Dr. Gregory Poland '77 explained the science of its efficacy.
WMBD TV
Although their seasons have been delayed by COVID-19, the Titan basketball teams were thankful to be back on the court.
Effingham Daily News
Professor of Political Science Greg Shaw offered insight into impeachment decisions.
Broadway World
Assistant Professor of Theatre Arts Julie Ballard will be among participants in the Chicago Dance History Project's Interview Marathon on Jan. 31.
Upcoming
Want your event listed on the University Events Calendar and Campus App?
Submit the information using our online form; you can provide virtual event details in the description.
Tuesday, Jan. 19
Through Feb. 11, Joyce Eichhorn Ames School of Art – Art Exhibit – "Laboro Ergo Sum: still working," by Michael Hart, will be on view in the Wakeley Gallery. Find more information here.
Wednesday, Jan. 20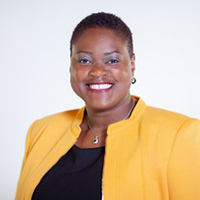 Dr. Stephanie A. Whyte, a 1991 Illinois Wesleyan graduate, will present the combined Founders' Day Convocation and MLK Teach-In keynote address titled "COVID-19: The great disruptor," on Jan. 20. Her pre-recorded remarks will be made available for the public to stream on-demand beginning on Founders' Day.
Also that day:
At 9 a.m., Whyte will give a live, virtual presentation to the American Healthcare Policy class. The session will be recorded.
At 5:30 p.m., Whyte will deliver a live, virtual presentation on the topic of the intersection of Blackness and U.S. healthcare.
Saturday, Jan. 23

1 p.m., Fort Natatorium – Men's & Women's Swimming & Diving vs. Augustana

2 p.m., Shirk Center – Women's Basketball vs. Carroll – Streaming Video
Sunday, Jan. 24

6 p.m., Virtual – Student Senate General Assembly Meeting
Monday, Jan. 25

5:30 p.m., Shirk Center – Men's Basketball vs. Carroll – Streaming Video
Kudos
• The latest Lunch and Learn of the season, hosted by the McLean County Museum of History and Illinois Wesleyan, was presented on Jan. 14 featuring Associate Professor of Psychology Ellen Furlong, exploring "What does Fido Know?" See the video.
Announcements
Optional COVID-19 Testing
Signups for optional COVID-19 testing are available each week. This is open to students, faculty and staff only, with a cap of 20 participants. The signup deadline is each Tuesday at noon for testing that Wednesday. Links for all signups throughout the semester are posted at www.iwu.edu/updates/coronavirus/cases.html#opt-in
Nominations for the 2021 Alumni Awards Now Open
Every year, Illinois Wesleyan University recognizes the outstanding achievements of our alumni with the announcement of the Alumni Awards. Winners of the Distinguished Alumni Award, Robert M. Montgomery Outstanding Young Alumni Award, and Loyalty Award will be celebrated during Homecoming Weekend (Oct. 1-3, 2021) at the Best of Illinois Wesleyan Awards Ceremony.
We need your help compiling a list of alumni candidates. Please nominate before March 1, 2021. Learn more.
Posse Plus Retreat

Saturday, Jan. 30 – This year's Posse Plus Retreat, The State of Leadership: Community, Conflict, & Change, will be a virtual event on Saturday, Jan. 30, 2-4:30 p.m. Sponsored by IWU and the Posse Foundation, Inc., the Posse Plus Retreat is a dynamic leadership development opportunity for all students, faculty and staff. In previous years, we have been limited to 100 participants, but this year's retreat will have no limits on participation. We encourage you to prioritize this event for this spring.  Register here!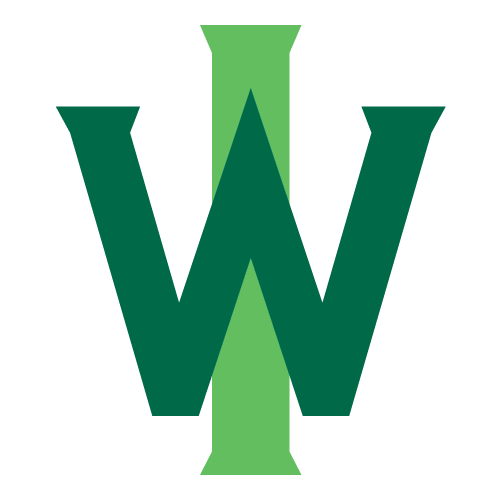 Campus Weekly is an electronic newsletter from Illinois Wesleyan's Office of Communications, edited by Ann Aubry, director of communications. To submit items of interest, email webedit@iwu.edu. See an archive of past editions.