Want your event listed on the University Events Calendar?
Submit the information using our online form.
Monday, Jan. 21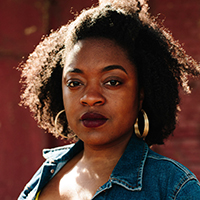 1-4 p.m., Hansen Student Center – Dr. Martin Luther King, Jr. Teach-In – Alumna and activist Charlene Carruthers '07 will give the keynote address at this year's Teach-In, which centers on the theme "Gender and Social Justice."

POSTPONED — Due to inclement weather, the annual Dr. Martin Luther King, Jr. National Holiday Gospel Festival has been rescheduled for Monday, Feb. 18.
Tuesday, Jan. 22

12 p.m., Davidson Room, Memorial Center –  TECHNOS International Week Info Session – Technos International Week is a two-week expenses paid cultural exchange visit to Japan. Students are invited to come and learn about an incredible opportunity to visit Japan this summer. Sponsored by the International Office.
Wednesday, Jan. 23
10 a.m.-3:30 p.m., Hart Career Center, Welcome Center – Hart Career Center Walk-In Wednesday – Bring your resume (electronic or paper) and have Hart Career Center staff review it, ask a quick question about Handshake or get help setting up your profile. (Closed for lunch from 12-1 p.m.)

2 p.m., Joslin Atrium, Memorial Center – Retirement Reception for Cathy Spitz – Faculty and staff are invited to a reception honoring Cathy Spitz, Associate Vice President of Human Resources and Title IX coordinator, who is retiring from the University after 22 years of service.

4 p.m., Fellowship Hall (lower level), Evelyn Chapel – Dialogues Across the Disciplines – Assistant Professor of English Molly Robey will present "World Religions and the College Girl: Secularism and New Womanhood in Elizabeth W. Champney's Three Vassar Girls Series." Discussion led by student Abigail Kauerauf '19. Program sponsored by the Re-Centering the Humanities grant.

4 p.m., Beckman Auditorium, The Ames Library – Touré Reed: The Conservative Implications of Liberal Race Reductionism – Professor of U.S. and African-American History at Illinois State University Touré Reed will discuss: In the era of the Black Lives Matter movement, activists, politicians, and even public intellectuals have coalesced around the contention that liberals have generally reduced racism to class exploitation. Sponsored by the IWU History Department.

7 p.m., Shirk Center – Women's Basketball vs. North Park University – Live streaming video at www.iwu.edu/livesports.
Thursday, Jan. 24

4 p.m., Fellowship Hall (lower level), Evelyn Chapel – ReligiosiTEA - Native American Religion and Christianity with Rev. Carol Lakota Eastin – Eastin, who is an ordained Methodist Minister and who is involved with interfaith dialogue throughout the country and around the world, represents Native Americans as part of a global interfaith alliance and council. She will be joined by her sister, Eliida Lakota Knoll, who is a retired occupational art therapist and who incorporated Native American concepts into her work treating young girls with eating disorders at St. Francis Hospital in Peoria for 30 years. Both will be on campus as part of events surrounding the Native Voices exhibit.
6:30 p.m.,  First Floor Rotunda, The Ames Library – 3D:  Lakota Medicine Wheel Teaching Experience – Join IWU Professor of Anthropology Rebecca Mafazy for an installation that recreates the Lakota medicine wheel, where participants will be guided through a set of craft-making activities to create  medicine bags containing traditional power objects. Presented in conjunction with the exhibit, "Native Voices: Native Peoples' Concepts of Health and Illness," 
Friday, Jan. 25

Through Sunday, Jan. 27, 102, State Farm Hall – 3 Day Startup – The Design, Technology, and Entrepreneurship Program will host a program to bring together students across all disciplines for a weekend full of collaboration, creativity, and transformative change. The group to present the most compelling pitch on the final day will receive $3,000 to help fund their startup.
Saturday, Jan. 26

10:15 a.m., Shirk Center Indoor Track – Track and Field - Top Times Titan Open
Sunday, Jan. 27

1 p.m., Evelyn Chapel – Faculty and Guest Recital: ISO String Sextet
Monday, Jan. 28

12 p.m., CNS C101 – Strategic Planning Listening Session - Faculty/Staff – Hosted by Provost Mark Brodl, Associate Provost Lynda Duke, and Associate Vice President for Institutional Research, Planning and Evaluation Michael Thompson.