Titan New Venture Challenge

Compete for startup funding, made possible through the generosity of Illinois Wesleyan alum Marc Talluto '94, in the Titan New Venture Challenge.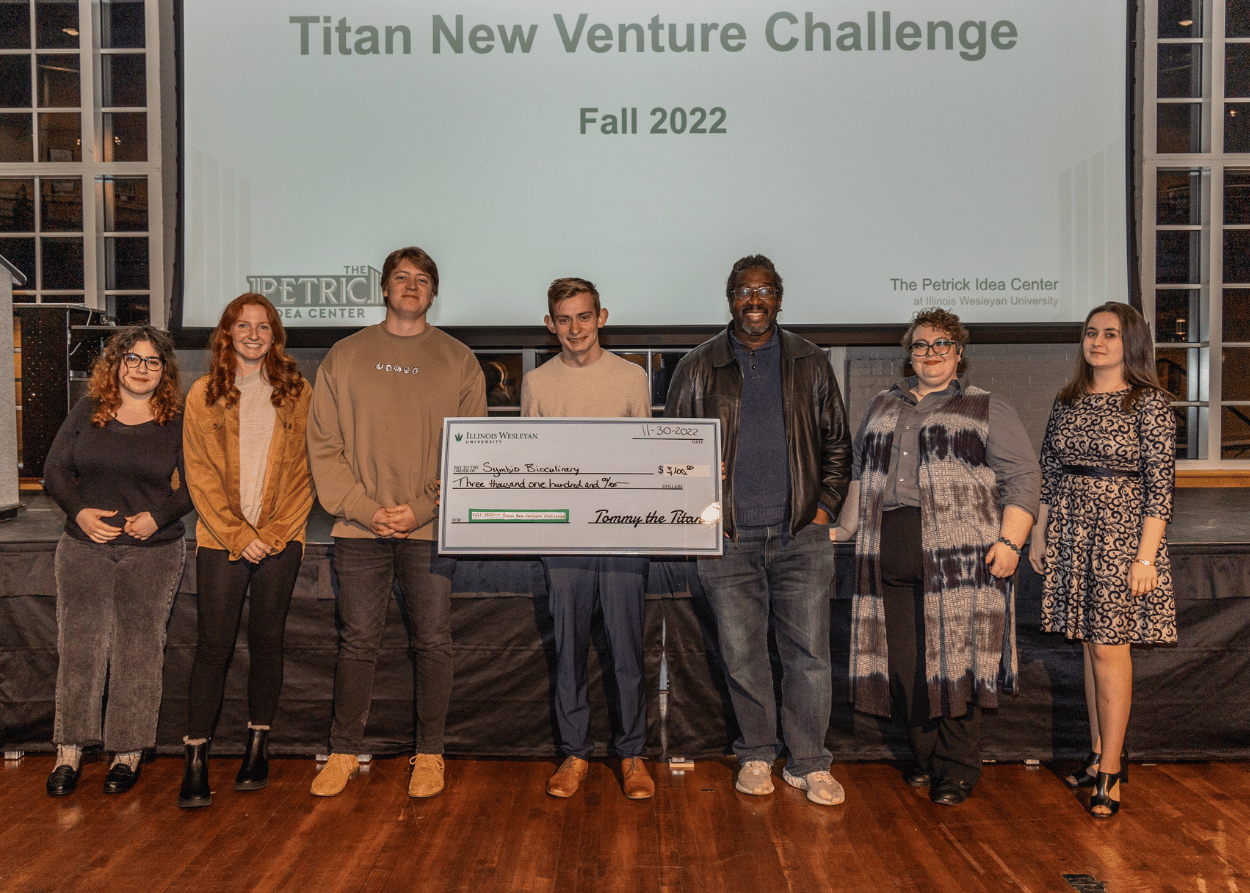 The Titan New Venture Challenge, open to current Illinois Wesleyan University students of all backgrounds and all interests, is designed to encourage students from all majors to develop their ideas for new products or services into profitable businesses and nonprofits.
By participating in this program, you have a chance to receive a grant up to a maximum of $5,000. Plus, the connections made with others in the innovation and entrepreneurship ecosystem at IWU could prove to be invaluable.
Teams must have at least one student currently enrolled at Illinois Wesleyan University registered for a minimum of three (3) course units during the semester they are participating.
The next Titan New Venture Challenge will take place on November 15, 2023, at the Hansen Student Center.
Next Titan New Venture Challenge
Wednesday, November 15, 2023
6 to 8 p.m. | Hansen Student Center, Center Court