Aug. 19, 2019
News for and about the Illinois Wesleyan community
Welcome New Titans!
This week we welcome all new Titans to campus with the start of Turning Titan Orientation, which begins with move-in day tomorrow, Aug. 20, and continues with a full schedule of activities through Sunday, Aug. 25. You're each part of what continues to make our community so phenomenal!
Titan Athletics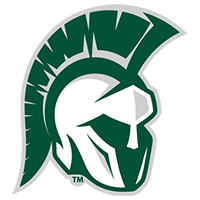 The fall sports season gets underway with scrimmages for men's and women's soccer and volleyball this week.
Titans In The News
WGLT Radio
Professor of English Kathleen O'Gorman spent part of her summer interviewing children held at U.S. immigration facilities on behalf of the Center for Human Rights and Constitutional Law.  
The Pantagraph
Tips for small business hiring were included in a column by Karen Bussone, director of the Small Business Development Center at Illinois Wesleyan.
The Pantagraph
Construction of the 26th Habitat Collegiate House, a joint project between Illinois State and Illinois Wesleyan students, began this month.  
WXEF Radio, Effingham
Grant Wolfe '21, along with his Illinois Wesleyan basketball teammates, took a 10-day trip to Italy that included a series of exhibition games.
This newsletter is an electronic publication of Illinois Wesleyan University's Communications Office in conjunction with the Admissions Office. To unsubscribe, email iwuadmit@iwu.edu
Illinois Wesleyan University
www.iwu.edu
PO Box 2900
Bloomington, IL 61702
(309) 556-3031