July 22, 2019
News for and about the Illinois Wesleyan community
Distributed bimonthly during the summer
Campus News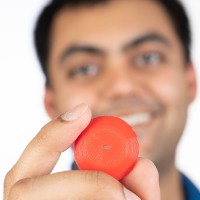 Entrepreneurial Fellowship Winner Develops Sleep Study Device
Medical school-bound Niyant Vora '19 can add Entrepreneurial Fellowship winner to his already extensive resume. The recent grad was awarded the biannual fellowship at IWU for an in-home polysomnogram device to conduct detailed sleep studies.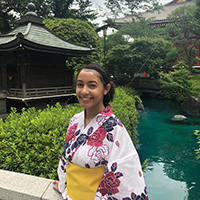 Freeman Asia Interns Share Experiences Abroad
From traversing the green countryside of Japan to witnessing protesters on the march in Hong Kong, 36 Illinois Wesleyan students are immersing themselves in Asian culture while developing valuable career skills as Freeman Asia interns.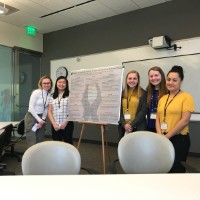 Nursing Students Awarded Grant for Interfaith Research
After finding little research existed on the topic, Six Illinois Wesleyan nursing students were awarded a $4,000 Campus Innovation grant from the Interfaith Youth Core to conduct two projects exploring religious diversity within nursing.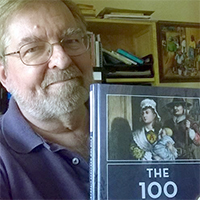 Significant Literary Characters Identified in New Faculty Book
Some of the most impactful figures in fiction are identified in a new book, The 100 Greatest Literary Characters, written by R. Forrest Colwell Chair of English James Plath, along with co-authors Gail Sinclair and Kirk Curnutt.
Titan Athletics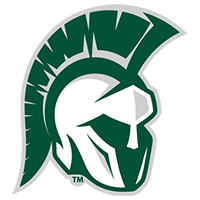 Illinois Wesleyan student-athletes
A total of 174 Illinois Wesleyan student-athletes have been chosen as recipients of the College Conference of Illinois & Wisconsin (CCIW) Academic All-Conference honors from the winter and spring seasons, announced on July 18.
Titans In The News
Franchise Update Media
Bob Hitchcock '96 was named chief technology officer at Brightway Insurance, a market-leading insurance distribution company.
West Cook News
John Mastandona '10 is the new Assistant Director of Finance for the Village of Western Springs.
Atlantic (Iowa) News Telegraph
Cass County Health System in Atlantic, Iowa, announced that Dr. Emily Chang '96, OB/GYN, will join the medical team.
This newsletter is an electronic publication of Illinois Wesleyan University's Communications Office in conjunction with the Admissions Office. To unsubscribe, email iwuadmit@iwu.edu
Illinois Wesleyan University
www.iwu.edu
PO Box 2900
Bloomington, IL 61702
(309) 556-3031