July 8, 2019
News for and about the Illinois Wesleyan community
Distributed bimonthly during the summer
Titan Athletics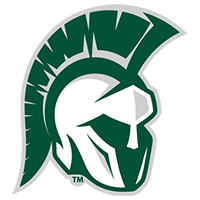 Illinois Wesleyan student-athletes were honored for academic achievements:
Lisa Cheng, Ellen Gilbert and Megan Wong are among swimmers and divers named to the College Swimming & Diving Coaches Association of America Scholar All-American Team for the 2018-19 season.
The United States Intercollegiate Lacrosse Association (USILA) honored graduated seniors J.C Grabarek and Will Rossi of the IWU men's lacrosse team as USILA/Warrior and New Balance Scholar All-Americans.
The College Swimming and Diving Coaches Association has named the Illinois Wesleyan men's and women's swimming and diving teams to its Scholar All-America team for the Spring 2019 Semester.
Titans In The News
St. Louis Post-Dispatch
Scott Schoonover '93 is the founding artistic director of St. Louis' Union Avenue Opera, which is celebrating its 25th anniversary in 2019.
(Asheville, N.C.) Mountain Xpress
The Land of the Sky Symphonic Band, under the direction David Wilken '92, staged a patriotic concert on July 4.
Deadline
The Netflix adaptation of the Tony-nominated musical The Prom, produced by Bill Damaschke '85, will star Meryl Streep, James Corden, Nicole Kidman and Ariana Grande, among others.
(Kankakee, Ill.) Daily Journal
Jack Sikma '77 reunited with high school teammates in a visit to his hometown ahead of his Naismith Basketball Hall of Fame induction in September 2019.
The (DeKalb, Ill.) MidWeek
Vocalist Karen (Manley) Kahler '91 headlined the DeKalb Municipal Band's annual "Star Spangled Spectacular" on July 4 in DeKalb.
Insider
Illinois Wesleyan is listed among the best colleges and universities that offer esports scholarships.
WGLT Radio
Provost Mark Brodl discussed new minors being added to Illinois Wesleyan's academic program this fall.
The Pantagraph
An assistant director in the University of Illinois Athletics Communications office, Brett Moore '10 is serving as press officer for USA Baseball this summer.
Rockford (Ill.) Register Star
Caitlin (Ludwig) Pusateri '08 was highlighted as part of the Register Star's "Next Up" series, highlighting future leaders of the Rock River Valley.
Bustle
In a roundup of the best true crime podcasts, Associate Professor of Psychology Amanda Vicary shares reasoning for public fascination with the topic.
This newsletter is an electronic publication of Illinois Wesleyan University's Communications Office in conjunction with the Admissions Office. To unsubscribe, email iwuadmit@iwu.edu
Illinois Wesleyan University
www.iwu.edu
PO Box 2900
Bloomington, IL 61702
(309) 556-3031