June 10, 2019
News for and about the Illinois Wesleyan communit
Titan Athletics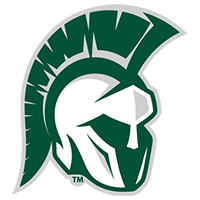 Junior Ally Wiegand was chosen as the inaugural winner of the Schutt Sports/National Fastpitch Coaches Association Division III National Pitcher of the Year award.
After leading his team to Illinois Wesleyan's 8th NCAA Division III National Championship, Head Men's Golf Coach Jim Ott was chosen as the D-III winner of the Dave Williams National Coach of the Year Award, presented by Golf Pride Grips.
Titans In The News
WGLT Radio
Mark Denzler '93, president and CEO of the Illinois Manufacturers' Association, discussed a new report that shows the vital role of manufacturing in Illinois' economic engine.
The Seattle Medium
Jack Sikma '77 was recognized by the Metropolitan King County Council for his upcoming induction into the Naismith Memorial Basketball Hall of Fame.
WGLT Radio
Former NBA All-Star Jack Sikma '77 will be the keynote speaker for the Bloomington-Normal YMCA's annual Legacy Dinner. Also in The Pantagraph.
Chicago Tribune
Darryn Dunbar '90, Director of Online Nursing Programs and professor at Stratford University, discussed how he delivers preparedness and passion to nursing students.
The Pantagraph
Alex Tosi '10 "took it all in" when he made his Major League Baseball umpiring debut on May 11.
The Pantagraph
Hanna Mesouani, assistant director of the Office of Diversity and Inclusion, and IWU alumna Colleen O'Connor '14 are among nominees for a YWCA McLean County Woman of Distinction Award.
WGLT Radio
Chair and Professor of Chemistry Rebecca Roesner earned the Stanley C. Israel Regional Award for Advancing Diversity in the Chemical Sciences.
The Pantagraph
Rachel (Anderson) Lyons '08 became Illinois Wesleyan's first selection to the U.S. Track and Field and Cross Country Coaches Association NCAA Division III Track & Field Athlete Hall of Fame.
(Des Plaines, Ill.) Journal & Topics
David Szwed '98 is the new principal at Lincoln Middle School in Park Ridge, Illinois.
WGLT Radio
How To Be a Superhero is the latest children's opera from Prairie Fire Theatre, written, produced, directed and featuring Illinois Wesleyan students, faculty and alumni.
Chicago Tribune
Vanessa Dremonas '08, who earned her master's degree at Harvard University, answered her father's call to be part of the family leadership team of Pete's Fresh Market grocery chain in the Chicagoland area.
ESPN
United Soccer League Senior Vice President for League Operations Brett Luy '10 developed a player safety proposal to combat concussion issues.
Upcoming
Saturday, June 22

See You at Parent Orientation! – IWU faculty, staff and student orientation leaders will welcome parents and guardians of the incoming class for a chance to experience Illinois Wesleyan firsthand.
Kudos
Ash Reddy '13 has been appointed to the new role of vice president, global strategy and corporate development at Jet Support Services, Inc. (JSSI), the leading independent provider of maintenance support and financial services to the aviation industry.
This newsletter is an electronic publication of Illinois Wesleyan University's Communications Office in conjunction with the Admissions Office. To unsubscribe, email iwuadmit@iwu.edu
Illinois Wesleyan University
www.iwu.edu
PO Box 2900
Bloomington, IL 61702
(309) 556-3031