May 20, 2019
News for and about the Illinois Wesleyan community
Titan Athletics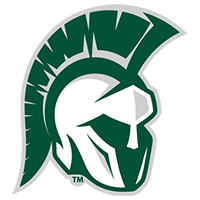 Illinois Wesleyan Claims 8th NCAA
National Team Championship
Titan athletics now boasts eight NCAA Division III national team championships, with a championship victory for the Titan men's golf team on Friday, May 17.


A ninth championship remains a possibility yet this spring, as the softball team returns to the final round of the NCAA Division III Softball Championships for its fourth straight season, after winning a pair of Super Regional elimination games against Carthage at IWU Softball Field on Saturday, May 18.
Titans In The News
(Peoria, Ill.) Journal Star
Alex Tosi '10 made his Major League Baseball umpiring debut at a doubleheader between the Minnesota Twins and the Detroit Tigers at Target Field in Minneapolis.
WGLT Radio
Bill Damaschke '85 joined "Sound Ideas" to talk about his musical The Prom, recently nominated for seven Tony Awards.
LEO Weekly
Associate Professor of Psychology Amanda Vicary offered insight into women's fascination with true crime.
Campus Weekly is an electronic newsletter from Illinois Wesleyan's Office of Communications, edited by Ann Aubry, director of communications. To submit items of interest, email webedit@iwu.edu. See an archive of past editions.