Aug. 21, 2018
Welcome to Our Newsletter About the Illinois Wesleyan Community
Campus News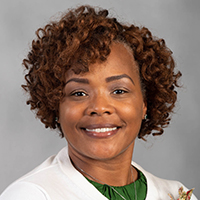 Rosetta Clay to Lead Office of Alumni Engagement
Rosetta Clay has been named assistant vice president of engagement at Illinois Wesleyan, and will lead initiatives for IWU alumni, parents and friends and The Wesleyan Fund.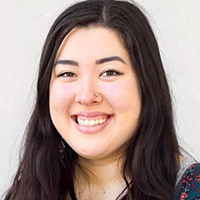 Eckley Scholar Crafts Songs of Healing
Music education major Minji Will '19 spent her summer studying the therapeutic value of jazz music, to culminate in the creation of an album featuring jazz standards related to emotional healing.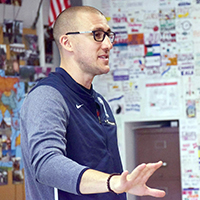 Camardella '03 Pilots Harvard Curriculum in the Classroom
Prospect High School social studies teacher John Camardella, a 2003 Illinois Wesleyan alum, is piloting an innovative approach to teaching high school religion courses as an education fellow for Harvard Divinity School.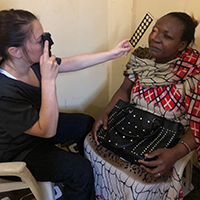 Student, Faculty, Alumni Bring Aid to Kenyan Health Clinic
Annie Crumbaugh '19 joined a faculty member and alumni for a week at the Lamu Center of Preventative Health in Kenya, where they provided free eye care to patients in need.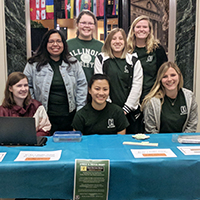 Student Group Raises $1,300 to Support Local Nonprofit
IWU's Circle K International chapter organized a fundraising trivia night to support local nonprofit Prairie State Legal Services, which provides elders and low income residents access to free legal aid.
Titan Athletics
The Illinois Wesleyan University men's lacrosse team topped national Division III NCAA statistics for 2017-18 in six categories, including goals per game and scoring margin.
The Titans finished with a 16-4 record, won the College Conference of Illinois regular season and postseason tournament titles, and played in the second round of the NCAA tournament.

Titans In The News
The Pantagraph
As Illinois Wesleyan welcomes the new school year with new initiatives, the University also welcomes a first-year class that may be the largest in at least five years, and is expected to be the most diverse.
DeKalb Daily Chronicle
Incoming music education major Dylan Propheter '22 won the 2018 Palmer Family Music Education Scholarship, awarded by the DeKalb County Community Foundation.
The Pantagraph
Illinois Wesleyan and Illinois State University's Collegiate Chapter of Habitat for Humanity will soon break ground on its 25th house.
Heart of Illinois ABC
Illinois Wesleyan welcomed its Esports team to campus as the team prepares for its first year of varsity competition. The team got its first glimpse at IWU's Esports Arena on Saturday.
The Inquisitr
As Investigation Discovery launches a new true crime series, "Twisted Sisters," Associate Professor of Psychology Amanda Vicary was quoted on possible reasons for the popularity of true crime shows among women.
NBC Right Now
A board-certified dermatologist, Dr. Ramin Fathi '06 has joined Southwest Skin Specialists, a part of U.S. Dermatology Partners, in Phoenix, Arizona.
This newsletter is an electronic publication of Illinois Wesleyan University's Communications Office in conjunction with the Admissions Office. To unsubscribe, email iwuadmit@iwu.edu
Illinois Wesleyan University
www.iwu.edu
PO Box 2900
Bloomington, IL 61702
(309) 556-3031